Amazon Echo Dot makes Alexa compact, Amazon Tap goes portable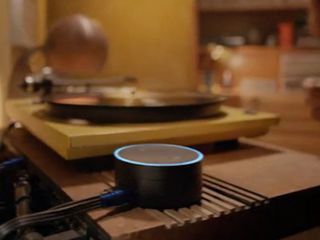 Amazon's much-loved and constantly-updated Amazon Echo smart speaker has some new Alexa-enabled companions: the compact Echo Dot and the portable Amazon Tap.
Amazon says:
Echo Dot is not being sold via the Amazon website. Instead, it is available exclusively for Amazon Prime members who own an Amazon Echo or a Fire TV device. All they have to do is say, "Alexa, order an Echo Dot" to start the process. It is priced at $89.99.
Here's what Amazon has to say about the Amazon Tap:
The Amazon Tap is available for pre-order now at $129.99 (opens in new tab) on the Amazon site, and shipments are scheduled to start on March 31.
See at Amazon (opens in new tab)
Source: Amazon
Have you listened to this week's Android Central Podcast?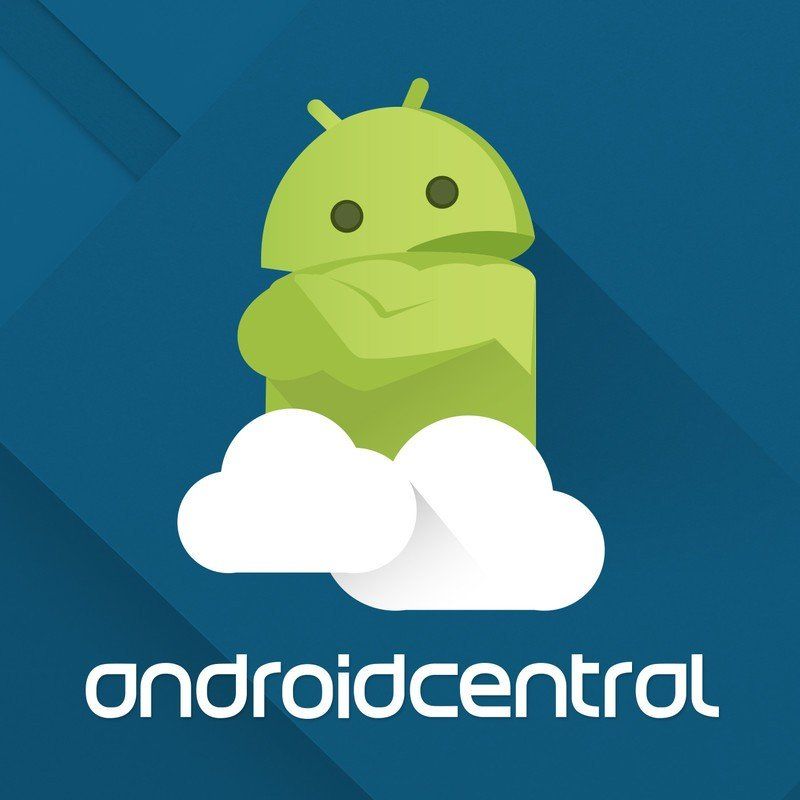 Every week, the Android Central Podcast brings you the latest tech news, analysis and hot takes, with familiar co-hosts and special guests.
Android Central Newsletter
Get instant access to breaking news, the hottest reviews, great deals and helpful tips
Can i buy it in europe? Posted via the Android Central App

I was completely unimpressed by the echo. I know a couple people that have them and I just don't think it's all that. Great for old people who can't figure out how to use a phone though! Lol

I absolutely love my Amazon Echo. The kids love talking to Alexa and asking her to turn on/off the lights in my house is really easy. "Alexa, turn off the upstairs lights." She does it faster than I can do it on my phone. I will be picking up the new one to plug into the speakers throughout my house.

Sorry but that's a completely ignorant comment. I quite know how to use my phone and the 2 devices are completely separate. I love my echo, we use it all the time, it is by FAR the best voice recognition software out there and is a top notch device that continues to get BETTER the longer it has been on the market as opposed to all other tech devices that start to age out the moment you buy them. Thanks for trolling though... N6/9
Posted via the Android Central App

What is Google doing?! Why have they not put out a competitor to this product?! A smart connected hub that has voice capabilities like this and also serves as WiFi router would be perfect. I hope Google is just waiting to perfect their version of this device before it's released and doesn't miss a golden opportunity.

Same! 'm already so tied into the Google ecosystem that I would buy one of these in a heartbeat! It's sad that the echo doesn't fully integrate with Google (I can see why) but it's deff holding me back.

Bingo! I really like what I'm reading about the Echo. I, too, am completely invested with Google products. I just don't see Google coming out with an alternative, so I'll probably grab an echo (especially, if there's a price drop). Posted via the Android Central App

I would have ordered the tap if you did not have to press the button to activate Alexa. Hands free is one of the best parts about the Echo.

I agree, I had ordered a second echo for my man cave but returning it for the Dot. I have a sound bar that I will hook it up to. For me it's the best choice since my soundbar will sound much better than what came on the echo. To me the voice activation is a key feature of this product,

To be fair, the Echo runs on wired power, not battery. I'm sure the idea of having to push the button on the Echo Tap was to prevent battery drain from having to constantly "listen" for the trigger word, and to prevent a *ton* of false activations just because you happen to be someplace noisy. I think the Tap is really just a blue tooth speaker that happens to have some Echo capability built into it, rather than the other way around.

But pushing the button does prevent the always listening vibe that I sort of dislike about the Echo.

You know you can disable the mic, right?

Nope, I didn't know that.

There's a mute button. But, let me ask you this: do you *really* think that Amazon has the processing power or bandwidth to have every echo in the world constantly streaming audio data back to Amazon's servers? Really?

Got my Dad the Echo for Christmas, he said he wouldn't use it, best thing I ever bought for someone else that I got to keep.

Ordered! Posted via the Android Central App

So the Tap is more of a portable bluetooth speaker that needs a WiFi connection to stream. Posted via the Android Central App

Was thinking this was an extension of the Echo one could all over the house to contact/connect with Alexa. That would have been impressive. Posted via the Android Central App

I have been thinking of getting a 2nd for the house but the full price of the large echo is a bit much. Adding a 2nd for half price has some value to me and I'm thinking of doing that now.

I find myself wanting to ask Alexa when in the car. I'm thinking of using the dot plugged into a cigarette lighter micro USB, audio output to car stereo Aux, and using my phone's hotspot for wifi. I can't decide myself whether it's a great idea or a crazy idea yet. What do you all think? Posted via the Android Central App

This is my primary motivation for getting the Dot, actually. Hoping it will work with the phone as a hotspot, got a Mifi as backup, will see how much data I chew through. The big question for me is if my phone will still be able to play-- I don't want to lose my hands-free through the car. The ideal would almost be to have the Dot just there for the questions, keep running music through the iPod in the glove box, and still be able to take calls.

What's the difference between the amazon echo and the dot? Are they the same, or is the dot an extension for the echo? Posted via the Android Central App

The Dot is the amazon Echo minus the speaker. Its a bring your own speaker set up.

To clarify, the Dot *does* still have a speaker, just a much smaller one than the Echo. That means that, even not plugged into a external speaker, you will still be able to hear replies from the Dot.

I would purchase one if I could choose my only name for the device. "Hay Dumba$$, what's the weather?"

I'm not really sure of Amazon's marketing strategy here: "Now that we've got a smaller version of the Echo, lets only make it available for sale to people who already have the Echo!" I would much rather buy the Dot than an Echo, because I have no need of the speakers, but Amazon won't let me....
Android Central Newsletter
Get instant access to breaking news, the hottest reviews, great deals and helpful tips
Thank you for signing up to Android Central. You will receive a verification email shortly.
There was a problem. Please refresh the page and try again.