The Dyson V8 Absolute cordless vacuum is down to $329.99 through Dyson's eBay page and the Dyson main site. This vacuum normally sells for $400, including at other retailers like Home Depot.
This deal sucks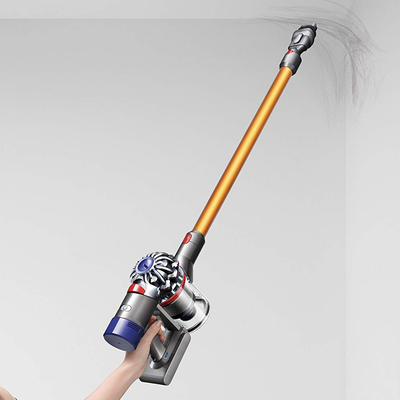 Time to get a Dyson! Brand new and on sale!
$329.99 $400.00 $70 off
This cordless vacuum has up to 40 minutes of run time. It's lightweight, versatile, and makes for easy cleaning at home. The instant-release trigger means you don't waste battery power unless you're actually doing some cleaning. The vacuum takes four hours to charge up. It uses a HEPA filtration system to capture allergens, and the filter is washable for a lifetime.
We may earn a commission for purchases using our links. Learn more.