Droid 3 available now via Verizon telesales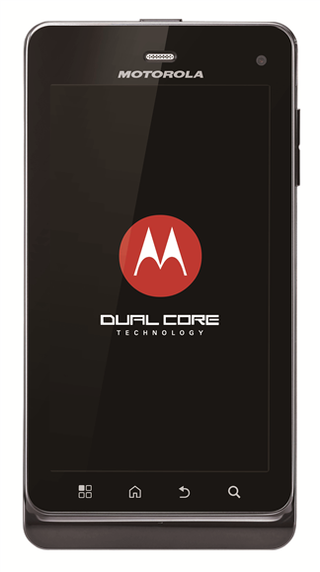 From rumor to being quietly released, all without an official announcement, the Motorola Droid 3 is now being served up to customers through Verizon's telesales department. As we were notified earlier:
The verdict is still out on how well exactly the Droid 3 will sell but if you were a fan of the OG Droid you could consider this a nice upgrade to a device that you already love. Dual-core TI OMAP 4430 1Ghz processor with an 8MP camera with flash on the back and front facing camera for video chat, qHD display (540x960) and 1080p video capture capability so you can fill up the included 16GB of internal storage and finally, Android 2.3 Gingerbread pre-loaded.
More: Droid 3 Forums; Thanks, Jim!
LTE would have been nice.

Really happy with my sensation 4g. Coming from og droid, rooted and running custom roms with many problems, its a relief to have something that works consistently

It might be a nice entry level smart phone for my wife if she decides to join the tech world and drop the envy 2 (lol), but I'm still waiting for the sgs2.

obviously the sensation will be better its a new phone compared to yur almost 2 year old phone...common sense is not that common here

Still using the OG Droid, held out for this, but dissapointed in no LTE. What sense does it make to brag about your 4G network, then release 3G phones? Would have loved to see a 1.2Ghz Dual Core with 4.3 inch screen. And obviously LTE. Now its either this or the Bionic. *sigh* love the keyboard.

Hmmm...telesales is closed for the night and I can't find it on their website. Rude. ;-)

Called once and the Verizon rep had never heard of the Droid 3. Called again and got it ordered.

pass hardware wise its an upgrade but except the pentile screen but software wise this is lame. slurr or m.a.p.(motorola application platform) just dont compare to stock android. so again im disappointed. i hope somebody make a vanilla android with keyboard when my contract up. funnny how the 2 main things that made android so anti icrape is disappearing. stock and keyboard. G2 could have been the truth put 800 mhz and no ffc come on

agreed on the missed op for lte. i'm sick of waiting for all the features that europe is gladly burning through while here in the usa we have to choose between lte and a dual core phone. when's that sammy galaxy s ii coming in??
Android Central Newsletter
Get the best of Android Central in in your inbox, every day!
Thank you for signing up to Android Central. You will receive a verification email shortly.
There was a problem. Please refresh the page and try again.