Driving 1,000 miles in a pandemic with Android Auto as my co-pilot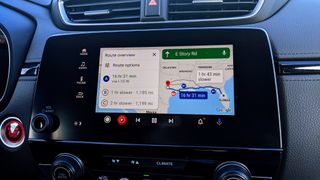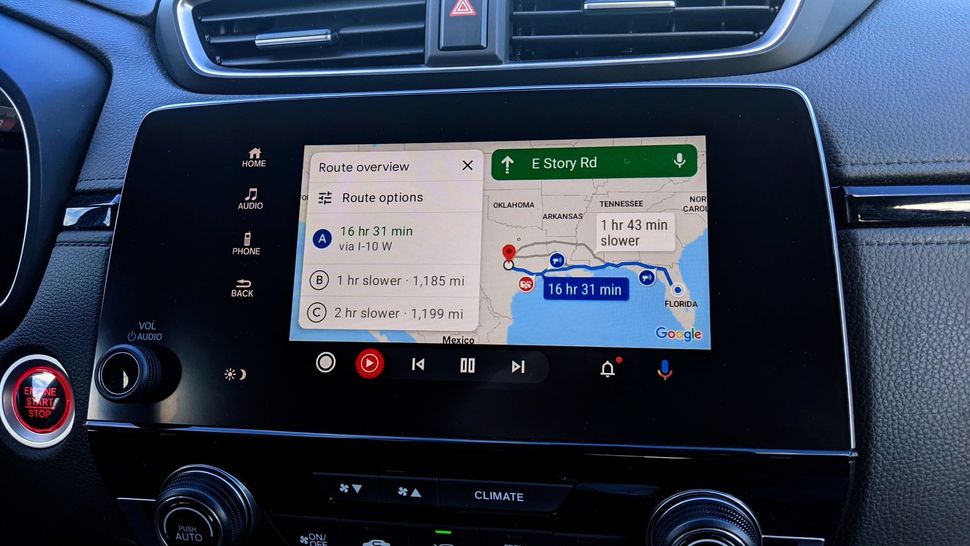 (Image credit: Ara Wagoner / Android Central)
As you're reading this, I'm probably either in Mississippi or Louisiana by now, making the pilgrimage home to see my parents and siblings for the first time since the Fourth of July. I'm going to start right off by saying that yes, I am a bad person for traveling home for the holidays this year, but I'm doing it for two important reasons and I'm trying to do it as safely as possible.
Living alone, the first few months of the pandemic made me a little crazy. I eventually needed to make a trip home to be around some other people for a few weeks. While I haven't gotten into such a bad funk since then, I'm going home for a few weeks during the year-end to help prevent it from returning.
My trip prep started Friday morning by going and getting a COVID test, making sure I was negative before I risked myself or anyone else I would be going home to visit. I'm avoiding crowded rest stops and trying to get out of the car as little as possible during this drive, which I am making by myself in my trusty CR-V. Driving 1,000 miles solo might sound daunting, but I've done it before, and so long as I have Android Auto — and yummy snacks — by my side, I'm confident I'll safely do it again.
I've long been a lover of Android Auto — in fact, it was the first thing I'd ask sales reps about when I was car-shopping a few years ago — and while it's handy even during my short trips from home to the parks for some exercise and back, long drives are where it really earns its keep. Phones on a dashboard can overheat after hours and hours on the road, but my trusty Pixel 4a will stay cool and collected down on the center console between the driver and passenger seats.
Of course, being able to use my steering wheel controls to control Google Assistant as well as my music is a great benefit, too. With Assistant's easy commands, I'm not going to be tempted to lean over towards the screen for anything while going 75 on I-75. I can keep all my attention on the road while Google warns me of upcoming slowdowns, detours, or speed traps.
In general, I wish notifications on Android Auto were more diverse and more customizable — let me see Slack notifications so I can know if I need to pull over and work, dammit — but during long hauls, the limiting of notifications works in my favor. No dings about Disney Emoji Blitz, no Twitter quotes or DMs, just Hangouts messages (yes, I still use Hangouts), texts, and Google reminders.
We also still don't have widely-available wireless Android Auto like I wish we did, but at least my phone will be fully-charged whenever I need to stop and stretch, and I've got a spare USB-C cable in case I kink the one plugged in right now. So long as I have something good to listen to and Android Auto to guide me across the country, I'm more than ready for a nice, long drive.
There's also a few extra phone-based precautions I'm taking as I prepare my trip:
Downloading offline maps for the areas along my route from Florida to Texas. I have to do it in batches, but it beats suddenly being blind if the network goes down for whatever reason. It also cuts down on data usage while driving.
Shoring up movies and music to listen to on the drive. Yes, I said movies; I listen to them like podcasts and I'm very much hoping that Google TV and Disney+ steal the new audio-only download feature Netflix is debuting.
Digital copies of my auto insurance cards are already stored on my phone, but I'm going to keep a digital copy of my health insurance card, too just in case.
I'm sharing my location in Google Maps with loved ones so that they know if I'm on the road yet and what I might be approaching if they're wanting to help me find the best gas prices or food that's on the right side of the road.
I hope you're not traveling this Christmas unless you can travel for long periods and do so safely, but happy holidays wherever you find yourself this week. Now, let's wrap up our remaining work so we can start the year with a clean slate and set about the work of cleaning up the chaos 2020 left behind.
— Ara
Ara Wagoner was a staff writer at Android Central. She themes phones and pokes YouTube Music with a stick. When she's not writing about cases, Chromebooks, or customization, she's wandering around Walt Disney World. If you see her without headphones, RUN. You can follow her on Twitter at @arawagco.
All you need is a cup holder for your phone in your crv and you are all set. I need one for my crv. Be safe.

Stay safe out there Ara, keep your eyes open for the crazies out on the road. Merry Christmas everyone.

Won't buy a car without it.

What's the problem with traveling, this or anytime of the year? Do it all the time. Need to, I'm 73 and not going to slow down. Not so long as I can fuel up the truck, load what I need, connect the trailer and move out.

Probably the fact of being in the middle of a pandemic and all of the "restrictions" there are for doing just about anything.

Nice article, Ara - hope you get some much needed R&R with family. I love podcasts when driving - can highly recommend Serial and Dr Death if you want some real life crime stories!

Thanks for the info. I love some real life crime stories

Why the I hope you not traveling in last paragraph... Its just as as safe or safer then going to Walmart, Lowes, home depot... Or grocery store... Hell one has less contact with others then going to the big box stores.....

Android auto sucks in my car, 2016 sonata, my phone won't charge while using it and the volume controls all apps. I have used other cars where when I'm using YouTube music and assistant starts speaking I could adjust the volume of just the assistant and it was so helpful I don't even bother using Android auto now

I love AA in my 2016 Kia Optima. I don't expect that the entertainment systems are too different between the two since they are basically the same car. Android Auto did come as a software update on mine as it wasn't available when I initially purchased the car. My wife liked it so much that when she got a new car, it had to have Android Auto too. It loads much faster in her Honda than in my Kia. I'm hoping to get wireless AA in my next car, although the options are slim at the moment. The new Kia K5 is looking good to me.

I made that drive both ways last year in a week. I wasn't by myself but I was the only one driving. I got the crash course in Android Auto because I'd only had it for a month or so. It's come a long way since then.

Safe travels. I like the idea to carry two USB cables just in case. I usually have a couple with my travel stuff but it's a good reminder.

I expect to receive my Android Auto Wireless dongle within a month. From then on my Pixl 4a only gets connected by cable when it needs a charge. I hate wasting charging cycles on short trips I'm excited to finally receive it. I can't count the times I lost connection going over a bump, or cables failing. I finally resorted to using the cable that came with the phone in the car https://www.indiegogo.com/projects/aawireless

I've been waiting for the wireless dongle to come out. I'm hoping my next car will have wireless AA built in, but if not It is nice to have an option. My wife's car is only a year old, so I will probably be getting one for her once they work the kinks out. I know it is a 1st world problem, but it is a pain to have to connect your phone just to make a quick trip the the store.
Android Central Newsletter
Thank you for signing up to Android Central. You will receive a verification email shortly.
There was a problem. Please refresh the page and try again.