Don't be fooled by Canada's latest push into 'unlimited' data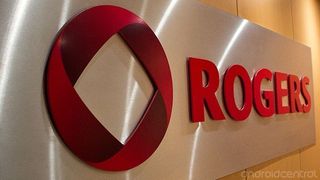 This week, Canadian operator Rogers' flanker brand chatr introduced a new promotional plan that purportedly offers unlimited data, along with Canada-wide talk and text, for a meagre $40 per month. In a market where it's not unheard of to spend upwards of $100 for a couple of gigabytes of data, such a deal is worth taking a closer look at.
But this so-called unlimited deal is full of caveats in its terms and conditions, which are admittedly bared plain on the company's website. First, like many other chatr initiatives, it is limited to artificially carved-out "zones" that outline many of Canada's largest cities — in this case the Greater Toronto Area, Edmonton and Calgary. When chatr began, its mandate was to compete with new entrants, Mobilicity and Wind Mobile, mimicking their real-world infrastructure limitations. Subsequently, Mobilicity was purchased by chatr's parent company, Rogers, and Wind Mobile was snapped up last year by Shaw Communications.
These zones are not egregious since they hew to a business model the company has established for years. Instead, chatr's new plan baffles by imposing a 1-gigabyte bandwidth limit on an unlimited plan, which is explained in the terms and conditions thusly:
Not only is the unlimited data limited to just 1 gigabyte at 3G speeds, but those so-called "premium" speeds are capped at just 3Mbps, dropping to a measly 64kbps after exceeding the allotted bandwidth. This way, chatr gets away with claiming its plan has unlimited data without skirting the rather myopic view of the Wireless Code of Conduct.
Such a move wouldn't ordinarily be construed as dishonest but for one important factor: chatr runs on Rogers' network, which is technically capable of 3G speeds upwards of 42Mbps. That its limited 3G speeds are constrained to just 3Mbps is for one reason: to mimic Wind Mobile's real network constraints.
One could argue there is nothing wrong with Rogers' practice of crippling its own network so as better compete with a company most Canadians wouldn't even consider for its mediocre infrastructure. And that chatr, even at a paltry 3Mbps, has considerably better network coverage than Wind given its more mature network, is a cause for celebration. But this is evidently a race that Rogers doesn't want to win; it just wants to maintain the status quo.
Such a practice could also set a precedent in the Canadian wireless market, justifying the use of speed-based caps in addition to the monthly bandwidth limits we are already used to.
The good news is that for customers with low-bandwidth smartphone needs in the three qualifying cities, this is actually a pretty good deal. But behind the veneer is a punitive practice from a company that has no reason to do so. By artificially limiting its network speed, Rogers raises — or lowers, depending on how you look at it — the bar for discount carriers throughout the country.
Get the Android Central Newsletter
Instant access to breaking news, the hottest reviews, great deals and helpful tips.
Daniel Bader was a former Android Central Editor-in-Chief and Executive Editor for iMore and Windows Central.