Don't be fooled by Canada's latest push into 'unlimited' data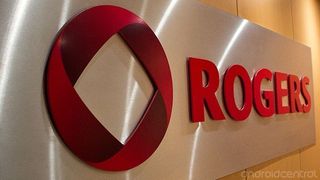 This week, Canadian operator Rogers' flanker brand chatr introduced a new promotional plan that purportedly offers unlimited data, along with Canada-wide talk and text, for a meagre $40 per month. In a market where it's not unheard of to spend upwards of $100 for a couple of gigabytes of data, such a deal is worth taking a closer look at.
But this so-called unlimited deal is full of caveats in its terms and conditions, which are admittedly bared plain on the company's website. First, like many other chatr initiatives, it is limited to artificially carved-out "zones" that outline many of Canada's largest cities — in this case the Greater Toronto Area, Edmonton and Calgary. When chatr began, its mandate was to compete with new entrants, Mobilicity and Wind Mobile, mimicking their real-world infrastructure limitations. Subsequently, Mobilicity was purchased by chatr's parent company, Rogers, and Wind Mobile was snapped up last year by Shaw Communications.
These zones are not egregious since they hew to a business model the company has established for years. Instead, chatr's new plan baffles by imposing a 1-gigabyte bandwidth limit on an unlimited plan, which is explained in the terms and conditions thusly:
Not only is the unlimited data limited to just 1 gigabyte at 3G speeds, but those so-called "premium" speeds are capped at just 3Mbps, dropping to a measly 64kbps after exceeding the allotted bandwidth. This way, chatr gets away with claiming its plan has unlimited data without skirting the rather myopic view of the Wireless Code of Conduct.
Such a move wouldn't ordinarily be construed as dishonest but for one important factor: chatr runs on Rogers' network, which is technically capable of 3G speeds upwards of 42Mbps. That its limited 3G speeds are constrained to just 3Mbps is for one reason: to mimic Wind Mobile's real network constraints.
One could argue there is nothing wrong with Rogers' practice of crippling its own network so as better compete with a company most Canadians wouldn't even consider for its mediocre infrastructure. And that chatr, even at a paltry 3Mbps, has considerably better network coverage than Wind given its more mature network, is a cause for celebration. But this is evidently a race that Rogers doesn't want to win; it just wants to maintain the status quo.
Such a practice could also set a precedent in the Canadian wireless market, justifying the use of speed-based caps in addition to the monthly bandwidth limits we are already used to.
The good news is that for customers with low-bandwidth smartphone needs in the three qualifying cities, this is actually a pretty good deal. But behind the veneer is a punitive practice from a company that has no reason to do so. By artificially limiting its network speed, Rogers raises — or lowers, depending on how you look at it — the bar for discount carriers throughout the country.
Get the Android Central Newsletter
Instant access to breaking news, the hottest reviews, great deals and helpful tips.
Daniel Bader was a former Android Central Editor-in-Chief and Executive Editor for iMore and Windows Central.
Rogers and its affiliates are very well known for screwing around with their customers (including myself)...they even pulled stunts with their own credit card...which is a colossal joke (points earned are limited in use)...be wary of Rogers...!!! Posted via the Android Central App

Capping the speeds to just 3 mb/s is an odd move. You'd think they'd want you to use up that high speed data asap so then you're longing for a better plan. 3 mb/s isn't going to use much data if I accidentally try and load a YouTube video in 4k. Posted via the Android Central App

I thought Verizon was evil. You guys are getting shafted by the operators. Posted via the Android Central App

Shafted.. More like bent over backwards and Double Penetrated! Posted via the Android Central App

Sounds good if you like that kind of stuff #TeamFrosty Nexus 6P

No kidding! It's bad when the U.S. looks downright competitive in relation to Canada.

Not just Rogers, all of Canada has to put up with Rogers, Bell, and Telus. It's a conspiracy.

Hope all these trump haters enjoy the cell phone companies in Canada. Posted via the Android Central App

These forums have no place for politics. Posted via Nexus 6 running on any data plan I want

While I don't have a problem with discussing politics when it's appropriate to the topic at hand, that was definitely not the case here. This was trolling, plain and simple.

Yeah it is but..... Posted via the Android Central App

Say it with me... Madam President do you swear to.... First, the gop has sights on taking the nomination away if ****** doesn't make the required 1237. Second the entire gop is a ****** canoe that has not shot. Well maybe a shot with Kasich. Posted via the Android Central App

Hillary is horrible #TeamFrosty Nexus 6P

Nothing to do with Trump but he's still an idiot now that you talk about him. #TeamFrosty Nexus 6P

I just do not understand how Canadian wireless carriers are still so messed up. Given how far we've come in the past decade, this is just terrible.

Just like here in the US, they are no longer mobile phone providers, they are data providers. The more they can screw you over the more they make.

If I had to choose, I'd be going with Wind over this. Anything to support and get a new players into the market. Rogers will offer this until the competition goes away, and then jack up prices and take away features.

Just hire John Legere. He seems to figure out everyone's problems.

Its still unlimited data ....even amongst all the jargon Posted via the Android Central App

First world problems, first world problems mate. Posted via the Android Central App

Is it their fault for living in a First World Country? #TeamFrosty Nexus 6P

Holy ****! That is terrible pricing on a terrible plan. Sorry, Canada. Posted via the Android Central App

If you're using the service at the theoretical maximum of 3 Mbps you can plow through the first 1 GB in less than an hour, and if you keep running at the full 64 Kbps the rest of the month you can use up to an extra 20 GB, give or take. So, basically, it's a 1 GB 3G + 20 GB 2G data plan.

Well put :) Posted via the Android Central App

That alot of email to check Posted via the Android Central App

Another reason not to use Rogers. The question now is, how long before Telus and Bell follow suit on all their plans? Posted via the Android Central App

I got sick of all this a long time ago. Been on prepaid ever since where my data carries over each month. Granted, I'm not a heavy data user (< 100 MB/ month) and I restrict background data for a bunch of apps.

48$ for 5gig and unlimited talk text long distance.. Rogers business plan Posted via the Android Central App

Mine is 70 bucks but my company gives me 40 bucks each month Posted via the Android Central App

How do you get it if you don't have a business though? Btw I see plenty of craigslist posts selling this exact plan, I'm assuming they are all a scam?

My employer IT department negotiated employee pricing through a Rogers dealer.. Our contracts are personal and our sole responsibility Posted via the Android Central App

It's a TD bank corporate plan Posted via the Android Central App

I wish people could learn to give a collective F.U. to companies who come up with such convoluted BS as this.

Welcome to Canada. As someone that used to live in the US, I envy them their plans. My whole family lives there and they all complain about their $100 unlimited everything plans being too expensive. If I used my system here how they use it there, my bill would easily reach the 4-500 dollar mark. When the competition is between 3 companies, it's just a parliamentary monopoly.

The last paragraph there should be of interest to any UK readers. At present we're blessed with very good deals compared to the US & Canada (and before anyone says it yes, we get ripped off for just about everything else pricewise and we're a tiny island so I understand why!). However we've fairly recently gone from 5 major networks to 4 and another company is currently trying to buy a rival. That would also leave us with just 3 'main' players...... Posted on LG V10 via the Android Central App

This is the world us Canadians live in. Thank goodness for my corporate data plan. Posted via Xperia Z5

I think we should invade Canada....

This doesn't surprise me. Rogers/Bell/Telus do stuff like this all the time. Shaw bought Wind, but that might mean Wind will at least get network expansion and faster speeds... If so, then I'll look to switch as long as the prices stay in line. Imagine if Wind even capped their plans at $65/month for their top tier... they would destroy the other providers in no time and they'd have Shaw backing them up should R/B/T come knocking. Jeez, why hasn't the CRTC shut down this monopolizing nonsense.

Screw rogers! I've been with fido for 13+ years and I wanted to get a new phone from them. They wanted me to give up my plan for a way more expensive one. So I got an s3 from a friend for $20 and got to keep my "cheap" plan. Douchebags always seem to disappoint. Posted via the Android Central App

As a Canadian resident and I am sure many posters here are, why the surprise on the dick move? It is Robbers after all and make me glad I switched to MTS here in 'toba.

Rogers also falsely charges customers for this they don't have and or have not done. Posted via the Android Central App

0p P ol9Pl. PppolPl polP ppp0p006l P plopped lpl0 Posted via the Android Central App

In Australia, this dishonesty wouldn't pass our consumer protection laws. Posted via my Nexus 5X

Im probably going to have to stick with my Rogers plan forever. 6gb for 110. I called Rogers to see what they have for cheaper and the next was 2.5gb for 90.. No thanks Posted via the Android Central App

F...k Robbers. CRTC should not let this slide as it sets a bad precedent.