Dish and Google could create a new wireless carrier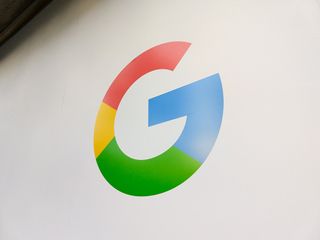 (Image credit: Android Central)
What you need to know
The director of Alphabet is said to be in talks with Dish about creating a new wireless carrier.
The deal relies on the T-Mobile and Sprint merger being approved and the DOJ requiring the company to aid in creating a new wireless carrier.
It would take at least three years for the new Google/Dish owned carrier to launch.
Google is said to be in talks with Dish to help create a new wireless carrier, should the T-Mobile and Sprint merger go through.
T-Mobile and Sprint have been working for months now to get federal and state authorities to approve a merger of the two carriers. If approved, the two would create New T-Mobile, which has made many promises such as better coverage, faster speeds, and lower prices (at least for a period of time).
However, in order to get approval for the merger, the companies have faced a bit of push back from the Department of Justice. The DOJ wants to require T-Mobile and Sprint to create a new wireless carrier to compete in the market.
Enter Dish, the Colorado-based satellite TV giant, with aspirations of launching a wireless network to rival AT&T, Verizon, and New T-Mobile.
Dish already owns $10 billion worth of unused wireless spectrum, and with the acquisition of more towers and equipment from T-Mobile, it would put Dish in the perfect position to create the next major wireless network.
Now, it looks like Google is also getting in on the action, with sources saying Alan Mulally has been in talks with Dish Network. Alan Mulally is the current director of Alphabet and former Ford Motor chief executive that helped it weather the great recession.
With the majority of Google's business model relying on users having quick, reliable, and affordable access to the internet, it only makes sense that it would want to provide that access. It has already run into several problems with expanding Google Fiber, and going wireless would help alleviate many of these issues.
Google already runs its own MVNO cellular service Google Fi, where it leases wireless spectrum from Sprint, T-Mobile, and US Cellular. Partnering up with Dish could help Google free itself from leasing from these carriers and offering a whole new service.
As one might expect, T-Mobile's parent company Deutsche Telekom is not too thrilled at the prospect of handing Google access to creating a wireless network. DT is even insisting that Dish agree to not sell more than a 5% stake to a third-party if a deal is reached.
Although both Dish and the DOJ seem reluctant to agree to these terms, DT is faced with the very real possibility that Dish could be the only viable buyer. Even if the merger were approved and Google and Dish began creating their own wireless carrier, it is estimated that it would take three years to launch the new wireless service.
However, all of these talks are still in the preliminary stages and could fall apart at any time, they also all rely on the T-Mobile and Sprint merger actually getting approved. Right now, T-Mobile is still in the process of fighting court cases in 14 states which are suing to stop the merger.
T-Mobile and Sprint Merger FAQ: The good, the bad, and the ugly
Android Central Newsletter
Get instant access to breaking news, the hottest reviews, great deals and helpful tips
This ought to be real interesting to say the least.

More carriers, more competition, more better for consumers!

No way is this gonna happen. Charlie Ergen is notoriously difficult to work with and would almost assuredly insist on being top dog. Ergen doesn't have the money, expertise, nor the contacts to build a competitive network. I can't see Google bailing him out while taking a minority interest in such an endeavor. There is going to be a huge court battle over Ergen's spectrum at some point, as his time is running out so "use it or lose it".

So if DOJ has been holding up merger because it wants the added competition of 4 carriers, doesn't a DISH-Google carrier remove that hurdle and make it more likely to happen? That, in turn, would allow for the DISH - Google deal to grow legs and become reality. EASY. 😁

Google or Amazon would be too dangerous of a partner. The feds would step in and block their involvement. The premise of this article is wrong though. A new wireless carrier is not being created if the merger goes through. The merger goes through if and only if a fourth wireless carrier is created. So Dish must agree with governments terms or everything falls apart. Ergen will not be the difficulty because for the first time he has the entire legal force of the US Federal government negotiating on his behalf. He will get more than a great deal. Also spectrum is valued at 20 billion not 10.

There has been an updated Google response saying that they very much deny these statements.
Android Central Newsletter
Get instant access to breaking news, the hottest reviews, great deals and helpful tips
Thank you for signing up to Android Central. You will receive a verification email shortly.
There was a problem. Please refresh the page and try again.