Did you get insurance with your Galaxy S8?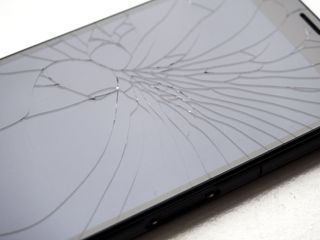 There's nothing enjoyable about getting a broken phone replaced. Whether it's from a fall to the ground or a dip in the ocean, non-working phones potentially mean days without a device, an expensive trip to the repair store, and plenty of impatient waiting with no Instagram. 😪
That's why, for some, the prospect of buying insurance with a phone plan is quite attractive. Not only does such a plan cover accidental damage, but in some cases, it protects against stolen or lost devices.
With the Galaxy S8 and S8+, the most expensive phones Samsung has ever made and potentially the least repairable, we began to wonder if insurance rates were taken out more often for the company's newest devices than its older ones or other phones in general.
Phone insurance is tricky, too, because the carriers offer their own "value-added" versions, usually tacked on to the end of a monthly plan. Every carrier offers its own insurance solution now that T-Mobile is in the game (opens in new tab), while companies like SquareTrade offer industry-wide protection for all devices.
Finally, there's Samsung Premium Care (opens in new tab) itself, which at $11.99 per month is expensive, but it extends the Galaxy S8's warranty by a year and offers in-person support and quick replacements.
SquareTrade seems to be a popular option for the S8 because the coverage is good and it's relatively inexpensive — though it keeps prices down by not offering loss and theft protection — but it's limited in the number of claims you can submit per year and has a maximum loss amount.
Asurion, which is used by Verizon, AT&T and Sprint for their white-label insurance products, also seems to be generous with its replacement policy and relatively reliable, if not affordable.
Others don't bother with traditional insurance, either; instead, they "self-insure," whereby they set aside a few dollars a month — $10 or so, which is similar to the cost of regular phone insurance — to cover any accidental damage or replacements.
What's your take on phone insurance?
Android Central Newsletter
Get instant access to breaking news, the hottest reviews, great deals and helpful tips
Daniel Bader was a former Android Central Editor-in-Chief and Executive Editor for iMore and Windows Central.
I like the sefl insure option...if i had the discipline to do it LOL

I used AT&T's cheapest plan of 10 a month. Had my S8 for literally 30 days and cracked the screen, Asurion deductible ended up being 225. AT&T promotes that broken screens can be an 89 deductible. Don't be fooled. Not many devices even qualify for that price. But, if you are claim free for at least six months, supposedly that 225 deductible gets cut in half.

That's crazy. How much is a chargeable repair direct from Samsung? In the UK a screen replacement on S8 is around £200 to £250 direct from Samsung

My mate cracked his screen on the S8 and Samsung quoted him £420

Not all phones qualify for the same day screen replacement. Every six months you go without using the insurance it drops by $50. Source: Work for ATT

The deductible on those plans can be so high it doesn't seem worth it to me. When the deducible is often more 25% of the cost of the phone what is the point? I'd more interested I think in extending the manufacturers warranty with no deductible as we have had more problems with issues outside of warranty.

I don't believe in phone insurance. It's only useful for theft and loss. I'll just take my chances. Let's do the math. I think my s7 had a $12 monthly charge and like a $225 deductible. lets say after 10 months I crack my screen. That's $120 i paid so far plus 225. Guess what folks that's $345. Guess how much it is to get it replaced at the shop $300. Maybe I'm just crazy but screw insurance. FYI, if there is an official Samsung repair shop in your city, they sometimes will repair phones under warranty for free.

Yep! Since I have Jump it's included. Cracked the screen less than 24 hours after buying the phone. First phone I've ever cracked with mine own hands. Warranty in this case was definitely worth it.

Well, not exactly the same thing.

How is it not the same thing? Jump is completely optional - I look at it as insurance with the added bonus of being able to get a new phone after you've paid half of it off whenever you want (I have the older Jump program). In fact I've only ever actually "jumped" once or twice. Otherwise I typically finish paying off the phone.

You sure about that? I have jump but insurance is extra.

Do you have Jump or Jump on Demand? They're a little different. I think I remember reading it's included with Jump, but not JoD.

It's included with Jump. Just pulled up my bill.

Phone insurance and extended warranties on electronics , appliances, waste of money.

I've had good luck with extended warranties from Walmart and Sam's Club. They don't charge much compared to most places, I've used them in the past and had a good experience. Like the first time I bought it, for an iPod classic, I paid around $12 for 2 years after the factory warranty ended. Two months after the factory warranty ended, both the battery and hard drive crapped out. All it cost me was the shipping to them. The most recent was for a smart TV, I paid around $50 for 3 years after the factory warranty. My screen blacked out, sound worked but no picture. Since the repair cost exceeded what it was worth, they sent me a new TV, which showed up with a cracked screen. They sent me another and paid the return shipping for the damaged replacement. If I hadn't put extended warranties on those items, it would've cost me almost $700 to replace/repair both items. As it was, it cost me $72 ($62 for the extended warranties and $10 to ship the iPod.

Well, you are the exception that makes the rule.

Ok, I'm the only person that extended warranties work for. We're talking Walmart and Sam's Club, two of the biggest physical department stores in the country of not the world. And the warranties are handled by Square trade, one of the biggest warranty companies around. Now maybe the fact that in my cases there were no deductibles was due to the company that owns WM and SC used their position to negotiate a better deal, I don't know. But I seriously doubt I'm the only one who's benefited from an extended warranty.

I rolled it over from my Note 5 to my S8+, it's saved me twice on my Note 5 (water damage and modem issue) so I don't mind spending the money for piece of mind.

Things are a bit cheaper in India. My carrier Airtel provides me with insurance cover upto 80pc of the phone cost. It has no deductible as long as the repair cost is under the 80 pc. Costs me 1 USD a month. Pretty good deal right?

I have insurance with my network provider all I have to pay is £50 for repair and if it's beyond repair I get a new phone

People seem to forget that insurance companies don't stay in business by paying out claims.

I do it for the first year. After that I can either replace the phone with a used one or upgrade if I break it.

been doing the self-insured plan for nearly two decades. haven't destroyed a device yet.

Squaretrade for $69/yr...$99 deductible. Have filed 2 claims in past 3 years. The process was super easy and phones shipped back quickly. Happy customer.

I got the Geek Squad protection for 2 years because my mom has already called dibs on my S8+ for when I inevitably jump on something else.

My job is the phone repair person where I work so I'm not wasting money on something I can do myself. But I'm in the minority here. I haven't gotten the opportunity to repair a S8 yet.

Yes i have insurance for my s8. These glass phones are extremely fragile. I cracked the screen on the S7 and Note 7 but so far so good with this device. I think the S8 is tougher than the S7 and Note 7. I dropped 5 or 6 times and it has no blemishes. I also use a slim Case Mate.

My wife dropped her S8+ two weeks ago and had to send it to Samsung to get the LCD replaced for $216. We bought it from Samsung back in April and not through a carrier. She even had a samsung flip case on it but it still smashed.Damn, that phone is fragile.

I got the insurance. Normally I don't have breakage issues, however, I do have issues with power and on the latest phone (S8+) I'm on my 3rd phone in 2 months because of issues.

Yes because it's required on T-Mobile jump. It's actually how I got my S8. My S7 shattered and I took it to TMobile. Because I owed less than the $175 deductable, paying that off allowed me to upgrade to the S8 😎

I have Asurion on AT&T. My S8+ was the first phone that I ever bought insurance on. I have never broken phone or tablet. A few scary drops, a scuff here and there on a bezel, but no breaks. 3 weeks into the S8+, it slid out of my pocket, and I ran it over with a riding lawnmower. I had a new phone 20 hours later. After my approval from Asurion, they let me buy a brand new (exact model) and refunded my money (minus the deductible) in 6 days.

I did not get the insurance or any insurance. I work in IT but I am not a "mobile/cell guy". I have bought a cheap replacement tool kit on Wish and ordered an iPhone screen (maybe paid $40) and replaced it without issue. A s5 active screen for my neighbor gave me a little more issues though. My point is...basic cell repair is not a terribly hard skill to learn but you do risk wasting money. My biggest concern is loss or theft. If that happens...im screwed. Insurance is a waste of money though imo.

The only people that Need phone insurance are the ones that wished they bought it.
I use a plan through 'Wentworth' very affordable and comprehensive.
A $500. loss is a lot I don't care how much money you have it still hurts.
"Crap happens" Murphys law slogan
Android Central Newsletter
Get instant access to breaking news, the hottest reviews, great deals and helpful tips
Thank you for signing up to Android Central. You will receive a verification email shortly.
There was a problem. Please refresh the page and try again.