CyanogenMod 7.2 release candidate now live with support for 69 Android devices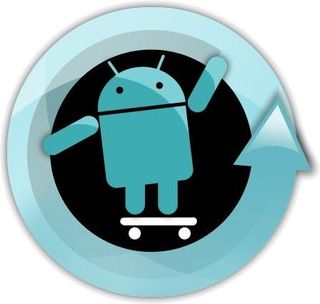 The first major CyanogenMod release of the year is upon us, as the leading custom Android firmware launches the first release candidate (RC) build for version 7.2. CM release candidates are generally considered stable enough for regular use, and are intended to flush out the last remaining bugs before the final release.
In addition to the large jump in the number of supported devices, currently at 69 for the new release candidate, CM 7.2 adds bug fixes and new features. These include a few which have back-ported from Android 4.0 Ice Cream Sandwich. Others, such as the T9 predictive phone dialer, are found in manufacturer ROMs but not stock Android.
CyanogenMod 7.2 is still based on Gingerbread, so the list of supported devices focuses on phones and tablets running Android 2.3.7 or older. CyanogenMod 9, the next major version, is based on Android 4.0. Early nightly builds of CM9 are available for a few devices, including the Galaxy S II, Galaxy Nexus and Nexus S.
Hit the source link for the gigantic list of CM 7.2-supported phones. We've got the full changelog after the break.
Source: CyanogenMod
CyanogenMod 7.2 RC1 changelog
New devices: Samsung Galaxy Ace, Mini, and Epic. LGE Optimus Black, 3D, Hub, Pro, Sol, and One. Motorola Atrix. Sony Ericsson Xperia Live, Pro, and Active. Huawei U8150
Common: Updated translations - (everyone)
Common: T9 predictive Phone dialer - Danesh M, Pawit Pornkitprasan
Common: Media player and recorder fixes for a number of corner cases - CAF, Danny Baumann
Common: Profile resets - Ladios Jonquil
Common: Assorted Wifi fixes
OMAP Common: Support for recent OMAP3/OMAP4 devices - omapzoom
Common: Control haptic in quiet hours - Danesh M
Common: Lockscreen updates and new styles - Andrew Sutherland, Danny Baumann, Danesh M, Sven Dawitz, Taichi Nishimura
Common: Bluetooth MAP support - Jonathan Bensen
Common: ICS telephony fix backports - Spencer Oliver
Common: Support for Bluetooth GPS dongles - Cuong Bui
Common: Better support for mouse and usb keyboards - Emilio Lopez, Tanguy Pruvot
Common: Fix timezone detection in Hawaii - Warren Togami
Common: ICS Transition effects backport - Russ Underhill
Common: ICS Rotation effects backport - Tanguy Pruvot
Common: Allow photo storage selection when possible - Greg Kochaniak
Common: Improved Calendar reminder options - Danny Baumann
Common: Fix color banding in Gallery while displaying 32bpp images - Sang Tae Park
Common: ADB over network
Common: Improved AVRCP 1.3 compatibility
Common: Improved external keyboard and mouse behaviour on some corner cases - Tanguy Pruvot
Common: Status bar battery icon configuration - Simon Davie
Samsung Galaxy S GSM devices: Fix emergency dialing
p990: Add FM Radio support
p990/p999: fix background calls, fix HDMI output in 1080p
zeppelin, morrison, motus: Fixed camera zooming issues
Samsung Galaxy S devices: Add tv-out
Several devices: Fix device identification on Android Market
crespo, jordan, blade, v9, Samsung Galaxy S devices: Device specific settings section
Alex was with Android Central for over a decade, producing written and video content for the site, and served as global Executive Editor from 2016 to 2022.
Nope no chance. Untill the ICS source drops our phone is stuck where it is at.

This ain't ICS dummy, it's gingerbread, there's no excuse for our phone not having cm7.

Well in CyanogenMod's Google+ posts have stated our phone is gonna skip CM7 and just jump to CM9...

yet still nothing for the evo3d!! this is crazy i have never had a phone with suck little development

Well the T-Mobile Galaxy S2 (SGH-T989 aka Samsung Hercules) is in the same boat as you.

Yeah... It bites... And for this reason, I'll be sticking to Nexus devices from here on out and learning how to do this stuff myself as well...

hey harold42483, i have evo 3d with ics on it another with cm7.1 and yet another with synergy rom, and like 25 more roms sitting on my computer, there is actually lots of roms out there for the 3d you just have to look hard enough and jump through a few hoops here and there to find them is all.....

Galaxy s2 appears in the list of supported devices but not in the download list.
Look here - http://get.cm/?type=RC
Edit:
Sorry, here is rc for galaxy s2 - http://get.cm/?device=galaxys2

Thanks for not supporting the T-Mobile GS2 CYANOGEN, I wish I can take all my money away from you guys that I've donated in hopes of you supporting my phone, which amounts to over $600 since this phones release. And don't give me this 'drivers' cr4p either because you have this working just fine on alot of worthless devices. FU©K YOU CM TEAM. AND FU©K WHOEVER HAS A PROBLEM WITH THIS COMMENT. IM SELLING THIS DUMB PHONE ALREADY. HATE TOUCHWIZ.

I think you misplaced your decimal point. 6.00. There, I fixed it for you.

They'll probably have it in CM9, stop b*tching already.

This is why qualified developers give up on Android, the community is full of lunatics like this.

Qualified developers are giving up on Android? I must have missed the memo.

Go buy an iPhone, they tend to be simpler for the simple minded.

but still, this coniption here is thoroughly unnecessary (and hilarious) lmao

Downloading in 3... 2... 1...

NICE! right after i flashed 7.1 too... (finally got up the will to spend a million hours jumping through the many many hoops required to root an Evo Shift...)

Hoops indeed. And after I jumped through all of them, apps moved to the SD card won't work after a reboot. Still, I gonna wipe and try 7.2.

EDIT: never mind. found what i needed. am i missing something? or is that list at that source link short about 48 devices?

Yeah, if you click on the individual device over on the left it should still show you the RC download. For example, my G2x (p999) isn't in the RC list, but the p999 list shows the RC.

As everybody anticipates ICS this is great news for all those phones that will never get the upgrade. 70 devices!!

I can't get it to download.?? Guess server is down? Idk.

Just upgraded my DInc from 7.1 to 7.2RC. No problems whatsoever. Flashed from Clockworkmod recovery menu and restored with Titanium Backup Pro. With the exception of re-allowing some apps super-user permission again, re-installing a Roboto system font, and restoring the newest Google Play version manually, everything is running smoothly and all data and settings are restored. Liking the new blue status bar icons!

I upgraded to 7.1 when it went stable, and I almost reverted because of a display issue (turning the phone on didn't always turn the screen on, so I'd have to turn it off and back on again). I decided to stick with it though. So when 7.2 went RC, I flashed it on. But it has a worse problem, at least for me. My Supersonic reboots at random times now. Not full reboots, but back to the CM boot animation. So I just restored 7.1. I'll try again when it goes stable. I love CM, but whatever version was before 7.1 (6.5 maybe?) was the best for me. I may try to go back to that if I can. Newer isn't always better.

No Thunderbolt version? My phone gets no love... :(

correction: your phone gets pushed directly to CM9.

Is that right? I've run Cyanogenmod kangs on my tbolt since the day I bought it. Granted they all have their little quirks, but that's all part of the fun, right?

how do I go about installing it on my Galaxy Tab 10.1 WiFi?
Android Central Newsletter
Get the best of Android Central in in your inbox, every day!
Thank you for signing up to Android Central. You will receive a verification email shortly.
There was a problem. Please refresh the page and try again.