Cortana embeds itself into Cyanogen OS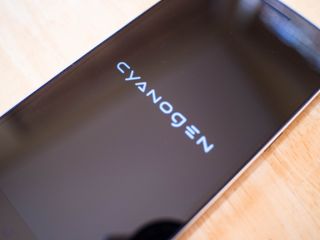 Microsoft has been opening up its platforms and services to other ecosystems and Cortana is the latest to be partnered with a competitive offering. The company has teamed up with the developers behind Cyanogen OS to have the personal assistant bundled with powered hardware, and has been spotted in the Cyanogen OS 12.1.
The personal assistant is available across Xbox One, Windows 10, Windows 10 Mobile, as well as Android and iOS via respective app stores. Cyanogen OS has wanted to replace Google Now with an alternative solution, with one option being a more entrenched relationship with Microsoft.
The goal with Cortana integration would be to provide the assistant with more access than is provided from the official Android app. This would help eliminate any conflicts between Cortana and Google Now, as well as provide fans of Halo's AI with more functionality in a centralized location. This move won't surprise those who follow Cyanogen as the parties have worked in the past to have Office apps pre-installed.
Via: Neowin, OnePlus (opens in new tab)
Surely cyanogen wont replace google now with cortana, they will instead provide the option to switch between them. Posted via the Android Central App

I'm a bit confused. Is the article supposed to be about CyanogenMod or CyanogenOS? It references Mod all the way through, but saying it will come with hardware seems to lend to the idea it's for the CyanogenOS Posted via the Android Central App

I think it's Cyanogen OS although for all we know Cyanogenmod itself as well could implement Cortana but with the many Cyanogenmod handlers I doubt that. Posted via the Android Central App on my Frost Nexus 6P

CyanogenOS. Looks like they corrected the headline. :)

Great one thing I liked about cyanogen os is that it barley has any bloadware. I hope that you can remove it Posted via the Android Central App

? This is no different than Google Now. It's just not Google's version. You can't remove Google Now can you? Sure you can disable it but... Posted via the Android Central App

Replacing Google stuff with Microsoft stuff. Is that the real freedom they promised?

It's freedom from a point of view. Meaning, it's freedom for them, not necessarily for the end user.

Right to the point. They have a peculiar point of view about freedom.

The article confuses cyanogenmod with cyanogen OS.
Cyanogenmod is the free open source os built by community but managed officially by cyanogen inc.
CyanogenOS is a property OS that is built upon Cyanogenmod for commercial partners of cyanogen inc.
So basically the regular cyanogenmod will stay Microsoft and google free...

The CEO has made it clear that he's about freedom to whomever the highest bidder is. Since Google wasn't about to pay him he went with them that will. Real "freedom". I use Cyanogenmod on an old Nook and like it but I dont' think I'd support just another CEO who will say anything to get money in his pockets. All his posturing adds up being nothing but a check from Microsoft.

Having a good alternative android OS that can be completely independent of Google, can only be a good thing. I like Google's services, but an alternative is healthy for Android. Posted via the Android Central App

There was no confusion for me. I know it´s about Cyanogen OS.
"Property OS" is a therm that should not be used when we're talking about Android.

Umm regular android is partially proprietary too. The Google parts are not free. This is no different, it just uses Microsoft apps instead of Google ones. It's why the Google play services can't be used on anything that doesn't meet Google's requirements. Posted via the Android Central App

And how long is it before rampancy kicks in and she goes all megalomaniacal on us all? I give her 343 days at most. /nerd Posted via the Android Central App

Is everyone forgetting CyonogynMod is built from Android. Replacing Google services with Microsoft services is not making a difference to the end users. It may even turn some users away from them. Posted via the Android Central App

It's not replacing Google with Microsoft. It's giving you a assistant like moto voice is.. Posted via the Android Central App

Cyanogen is built from AOSP. Google services are not part of AOSP. Posted via the Android Central App

You all are getting this mixed up.. Having cortana backed in at a base level will allow it to do many things as a assistant like moto voice does.. It has to be baked in at this level to be able to wake and sleep your phone and all the other things moto voice does now.. This is a good thing and a very nice addition to the open source movement Posted via the Android Central App

You seem to be very unaware of how Google Now compares to Cortana. It blows Cortana out of the water.

Does Google now work at a base lvl? Can you wake the phone from doze from across the room by saying the trigger phase? Posted via the Android Central App

I disagree. Being a previous Cortana user, and currently experiencing Google now, I would give anything to have Cortana back. She is SO much more capable than Google now Posted via the Android Central App

Honestly when cortana is integrated it is miles ahead of Google now. It's one of the things I miss from Windows phone. In the end this is good, it gives users options when buying. Posted via the Android Central App

Yep via AC App on
VZW Moto X DE/N7

Having a third party item baked in at the base level is good for open source? Having something from Microsoft baked in at the base level is good for open source?
Yeah, uh, no.

As long as it doesn't affect CyanogenMod.. I like Google Now, I mainly use CM for stock Android and the incredible speed increase, not to get away from Google lol Posted via the Android Central App

The bad is cortana in Android only available in us means in India u can't use cortana in OnePlus one.and the good is u can use hey cortana feature Posted via the Android Central App

Cannot use cortana in Australia. Make it happen. Posted via the Android Central App

Cortana works more than not Posted via the Android Central App
Android Central Newsletter
Thank you for signing up to Android Central. You will receive a verification email shortly.
There was a problem. Please refresh the page and try again.