Chrome OS will soon support Microsoft Office and other legacy Windows apps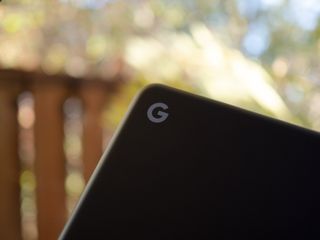 (Image credit: Android Central)
What you need to know
Chromebooks will support Windows apps from this Fall
The upcoming integration is courtesy of a partnership with Google and Parallels.
Both companies are currently billing this as an enterprise feature, touting the ability to run Microsoft Office and legacy Windows apps.
Chromebooks started life as web-only machines, then added Android support a few years ago. Last year, Google brought Linux support to beef up Chrome OS's developer clout, and now it's going to add Windows apps to the list of platforms Chromebooks will support.
Google's John Solomon, VP of Chrome OS, snuck the announcement in the middle of a blog post today:
Parallels, if you're unfamiliar is a virtualization program that's most known for bringing Windows apps to macOS (check out a review of Parallels15 over at iMore to see how it performs).
The functionality will be made available to Chrome enterprise this fall, as per Parallels (opens in new tab). Questions around whether it will also be made available to consumer Chromebooks a bit later, how well it will run, and further queries are unanswered at this time. Google promises that there is "more to come on this over the coming months," but the move already sets up Chromebooks like the new HP x360 to be more desirable business purchases than they currently are.
Windows programs!? That would be awesome... But why get a chromebook when you can get a cheap windows 10 2in1 or whatever? I hope it's not referring to the windows store.. With those apps.. God almighty.. That's not going to boost anything with chromebooks.. It's going to drag it down... Why associate with that.. With your name.. Anyway I hope they are talking about windows programs.

I'll be really pissed if they don't give it to consumers at some point. I like my Chromebook, but it just can't do everything I need. The lack of MS office is often a problem.

There's a reason this is business only. Parallels isn't just virtualisation software they have a remote application server. The software you want is installed on a windows server in your organisation and you connect to that using the paralells client software installed on your desktop or laptop or soon chromebook.

Wonder if they will make connecting a USB printer to a Chromebook work properly? Everyone I talk to says if you want to connect to a USB printer buy a Windows laptop.
Android Central Newsletter
Thank you for signing up to Android Central. You will receive a verification email shortly.
There was a problem. Please refresh the page and try again.