Can you run Photoshop on a Chromebook?
Technically possible, with a catch.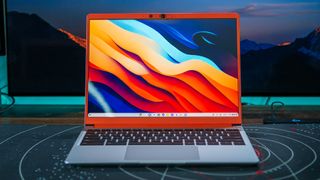 (Image credit: Andrew Myrick / Android Central)
Can you run Photoshop on a Chromebook?
Unfortunately, no, you can't run the regular Photoshop application on your Chromebook. ChromeOS does not support the full version of Photoshop that is available on other platforms. However, there is a new web app that lets you use a pared-down version of Photoshop in your browser.
Photoshop is a Chromebook no-go, but there's hope on the horizon
You, unfortuantely, can't install Photoshop proper on a Chromebook because you can't install executable files (.exe/.dmg) due to the nature of Chrome OS. Therefore, full installations will only run on Windows or MacOS. Additionally, the stress that the full suite of Adobe Photoshop tools would place on a Chromebook would be a bit difficult for budget models to handle efficiently. Not all Chromebooks are made equal, to begin with, and many aren't created to run intensive software like full-unbridled Photoshop anyway.
Late in 2021, Adobe announced that it was finally launching a version of Photoshop that could be used right in the browser. This came as part of a partnership with Google, making it possible to use Photoshop on the best Chromebooks, in a roundabout way.
The obvious first caveat here is that despite Photoshop for the web being introduced over a year ago, it's still not fully fleshed out. Many of the most popular editing tools are available, as is access to your entire Creative Cloud library. But if you're coming from using Photoshop on a Windows or Mac, you might notice a few tools and features are still missing.
You can get Adobe apps on your Chromebook
While applications like Photoshop Express, Photoshop Mix, and even Photoshop Sketch are more simplified, you can work within them on your Chromebook and then export the files to Photoshop on your PC.
If you just want to make simple edits like cropping and image alignment, then Photoshop Express will more than do the job. It's the closest option to what you're likely going to need in terms of most image editing jobs, anyway. You can even save documents to Adobe Cloud by way of Photoshop Express and then open them up in full Photoshop if you have it available somewhere later, which should facilitate some image creation if need be for you.
If you're looking for more in-depth tools like the Cut tool, then Photoshop Mix is going to have that particular suite of features.
Finally, those who wish to draw more in-depth pictures from the ground up will find themselves at home in Photoshop Sketch. The applications handle themselves well enough, but as you can see, there are a few extra hoops to jump through if you want access to all of the tools that Photoshop typically offers.
Why you should check out Pixlr on your Chromebook
While there are more than a few great photo editing apps for Android that also work on Chromebook, none offer the same amount of in-depth features as Pixlr's online photo editor, at least not in their basic packaging.
Unlike the Photoshop applications for Android, Pixlr puts everything directly at your fingertips without making you jump through any hoops. You can use the Lasso tool, crop images, draw, or even remove spots and unwanted areas of the picture with the Heal tool. There are still a few tools missing that you might see in the PC version of Photoshop, but it offers more at hand than the current Photoshop applications available on your Chromebook.
Pixlr's photo editor might not have the Photoshop name tagged in front of it, but it's the closest you're going to get to a full-fledged Photoshop application on your Chromebook. The developers even offer two different photo editors — one for "playful" photo editing and one for more serious editors. It has just about everything you could need at any time to enhance a photo, resize it, or create something from scratch.
Of course, if working with Adobe's applications is important, you can always try to stream Photoshop to your Chromebook but that still requires you to have access to a Windows PC or other applicable device which supports the standard version of Photoshop. It's still an option, however, if you find that none of these options remain viable for you to get the work done that you need to complete.
Acer Chromebook Spin 714 (2022)
The best Chromebook
Acer didn't try to do anything overly special with the Chromebook Spin 714. Instead, it stuck to the basics, while still providing plenty of power, along with including a garaged USI stylus, and using a convertible design.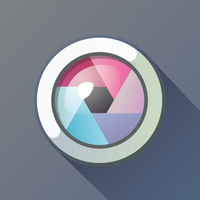 (opens in new tab)
Pixlr
The sheer number of features included in Pixlr Photo Editor is amazing. Not only is the application free to use, but it doesn't require any additional downloads and works on any system that can connect to the internet. It opens via browser and you can customize the experience while in use.
Pixlr Website (opens in new tab)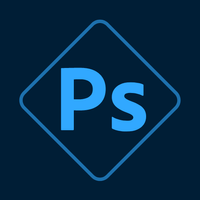 (opens in new tab)
Adobe Photoshop Express
Adobe Photoshop Express isn't a fully-featured photo editor, but it's a powerful free option for those quick edits that don't need intensive care. Crop photos, remove red eye, add text or stickers to photos, adjust hue, contrast, and exposure, and create collages. It's all about applying filters and settings and getting things done fast.
Download at: Google Play Store (opens in new tab)
Get the Android Central Newsletter
Instant access to breaking news, the hottest reviews, great deals and helpful tips.