Best waterproof Bluetooth speaker for outdoors 2023
Keep the music playing on the beach, at the pool, or on the boat.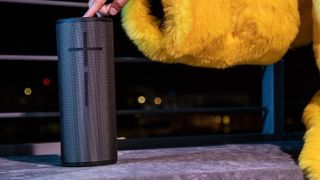 (Image credit: Ultimate Ears)
If you are looking for a Bluetooth speaker that can withstand a pool party, a trip to the beach, or a rugged trip through the woods, then you're in luck because we've compiled a list of the best water-resistant Bluetooth speakers available. When water and dust resistance comes into play, the Ultimate Ears Megaboom 3 remains one of the best options. On top of being completely rugged, the Megaboom 3 floats in water too.
With the UE Megaboom 3 Bluetooth speaker, you get 20 hours of battery life, USB-C charging, and the ability to connect with up to 150 different compatible speakers. Ultimate Ears also managed to pack in a surprising amount of bass, even when listening outdoors. Available in a range of fun colors, this superb Bluetooth speaker is loud and proud, as it should be.
Ultimate Ears Megaboom 3
Perfect for taking to the pool since it floats with you
Reasons to buy
+
Sounds incredibly good for the price and size
+
Bluetooth range up to 148 feet
+
App integration
+
IP67 water and dust resistance; floats in water
+
Pair up to 150 compatible speakers for stereo sound
+
20-hour battery life
Ultimate Ear's lineup of Bluetooth speakers has always impressed us, and the Megaboom 3 improves even more over its predecessor. You have a range of up to 148 feet, so you can take your phone with you during the party, versus leaving it on the same table and open to others. The surprisingly loud Megaboom 3 pushes out fantastic sound that never cracks. You get a great companion app to tweak the sound if you like.
On the water resistance front, this thing is a beast. The Megaboom 3 is rated IP67 for both water and dust resistance, so it's immune to such forces. Plus, it floats in the water and can be paired with other compatible speakers for a surround sound experience. This isn't limited to the exact same Ultimate Ear model either; you can pair the Megaboom 3 with up to 150 other Ultimate Ear speakers as long as they are the Boom, Megaboom, or Hyperboom models.
There is only a single downside here. While Ultimate Ears Megaboom 3 does a fantastic job when it comes to sound, it still lags behind in the charging department. The Megaboom 3 relies on an outdated micro-USB port for its charging needs, which can be frustrating with the generous 20-hour battery life.
We've got our fingers crossed for a USB-C upgrade, but until then, the Megaboom 3 will have to do. It sounds so good and has such a robust design, that this is still the best waterproof Bluetooth speaker despite its ancient charging port.
High-end sound in a portable and waterproof form factor
Reasons to buy
+
IP67 water and dust resistance
+
USB-C and Qi wireless charging
+
Companion app
+
Great audio quality for its size
+
Sound Swap pairing with other Sonos speakers
Reasons to avoid
-
Subpar 10-hour battery life
Sonos is an industry leader in speakers, headphones, sound systems, and more, and it's for a good reason. With options like the Sonos Roam, you get incredible sound quality in a gorgeous package. This portable speaker produces high-end sound and it can take a beating like nobody's business. With IP67 water and dust resistance, it's ready for the outdoors.
The Sonos Roam offers 360 degrees of sound and the soft rubber feet prevent scratching whatever surface you place it on. The accompanying Sonos app makes it easy to switch between Bluetooth devices with ease. Unlike the outdated micro-USB port on the UE Megaboom 3, the Sonos Roam charges via USB-C. It also supports Qi wireless charging, which is an unusual feature in speakers.
You get a really cool feature called Sound Swap with this premium Bluetooth speaker. It allows you to easily pair the Sonos Roam with any other Sonos speaker lying around nearby.
Sony SRS-XB13
Small but mighty — and cheap too!
Reasons to buy
+
IP67 water and dust proof
+
Built-in mic
+
Compact size and comes with strap
+
Eight stunning colors
+
Superb bass from such a small speaker
+
16-hour battery life with Type-C charging
Sony has been the king of upper and mid-range audio gadgets for many years now. From the stellar Sony WF-1000XM4 wireless earbuds to everybody's favorite WH-1000XM4 wireless over-ear headphones, Sony is a master at its craft. It comes as no surprise that the brand excels in the Bluetooth speaker category as well.
The SRS-XB13 Bluetooth speaker has a marvelously tiny footprint, but it sounds amazing despite that. You get spunky bass and clear high notes. It doesn't even cost much, which is another point in the SRS-XB13's favor.
The Sony SRS-XB13 speaker is built to last, with IP67 waterproofing and dust resistance. It's already easy to transport, but the strap you get with the waterproof speaker makes it even more portable. You also get USB-C charging and a built-in mic for hands-free calls and smart assistants.
JBL Clip 4
Clip it anywhere and listen all day
Reasons to buy
+
Ultra-portable
+
IP67 water and dust resistant
+
Carabiner clips to backpack or clothes
+
Easy-to-use buttons
+
Up to 10 hours of battery life
Reasons to avoid
-
No built-in microphone
-
10 hours of playback is mediocre
Sometimes you don't need a Bluetooth speaker to light up a party, but you want something with enough power to enjoy just by yourself. That's where the JBL Clip 4 comes in. This little speaker includes a built-in carabiner so that you can clip it to your belt loop or backpack.
JBL included IP67 water and dust resistance so it will be able to withstand a hiking session, or if you get caught in the rain. The Clip 4 also features three easy-to-access control buttons on the front for Play/Pause and Volume Up/Down. For its tiny size, you get up to 10 hours of music so it's not going to last all day, but should still keep up with a long hike.
Compared to its predecessors, the Clip 4 has a newer and better design with the carabiner integrated into the speaker's body. It should still be easy to attach to a belt, strap, or bag. Just like any modern gadget, the Clip 4 charges with a USB-C cable. You'll also be happy to know that this clever little speaker costs well below $100, making it a darn good deal.
Tronsmart Groove 2
Best waterproof speaker under $50
Reasons to buy
+
RGB lighting looks awesome and has several modes
+
IPX7 waterproofing
+
Best deal under $50
+
Rugged body with carabiner and mounting hole
+
Dual pairing mode, EQ modes
Reasons to avoid
-
No companion app
-
Bass isn't very heavy
Tronsmart makes loads of excellent Bluetooth speakers and they usually cater to the budget segment. The brand has been focusing its efforts on RGB-incorporated audio accessories of late, as seen in the T7 and the Halo 100. The Groove speaker is one of Tronsmart's most popular models and now the brand has rolled out a jazzy new successor to keep the crowd-favorite alive. This is easily the best Bluetooth speaker under $50 for anyone.
The Tronsmart Groove 2 is a rugged little speaker that comes with reinforced shock-absorbing casing all around it. You can easily drop it on a rock-hard surface without causing any damage to the speaker at all. The Groove 2 is also rated IPX7 so it's completely waterproof. It has a microSD card slot, an AUX input port, and Bluetooth 5.3 so you have multiple playback options. The 2,500mAh battery lasts for 18 hours without the lights and a little less than that with the lights on. You can charge it via USB-C once the juice runs out.
Just like the JBL Clip 4, the waterproof Tronsmart Groove 2 comes with a metal carabiner so you can attach it to any bag or loop. It also has a mounting hole at the bottom so you can screw it onto a stand. What's the most enticing about this Bluetooth speaker though is the addition of RGB lights lining the speaker grill. There are multiple lighting modes and they look really cool.
Tribit StormBox Blast
Be the life of the pool party
Reasons to buy
+
Enormous and full-bodied sound
+
IPX7 waterproof design
+
Decent companion app
+
Dynamic RGB lights
+
Doubles as a powerbank lasts for up to 30 hours
+
Great deal overall
Reasons to avoid
-
AC charging
-
Gigantic and heavy
Much like Tronsmart, Tribit is also a well-loved and affordable audio brand that has produces some of our all-time favorite Bluetooth speakers. The Tribit StormBox Blast looks funky, has a built-in handle, and produces bombastic bass, as our own Harish Jonnalagadda described in his review.
Tribit promises as much as 30 hours of uptime from the waterproof StormBox Blast speaker. The 90W Bluetooth speaker can fill any room or big area with enormous sound. It's perfect for poolside parties and large gatherings. The battery life is rated for a whopping 30 hours of playback, but the speaker's RGB lights cut that down to 20 to 25 based on the playback volume. Speaking of RGB, the Tribit StormBox Blast has plenty of LEDs with various light modes.
The speaker also has a spectacular audio preset called XBass that makes everything sound better. You can also adjust the equalizer through the companion app as you like. Everything about the StormBox Blast is easy to love, including the tantalizingly-low price tag. We do wish that it didn't charge via an AC adapter, although that's to be expected from a speaker of this size. The Tribit StormBox Blast is pretty heavy too, so you should avoid it if you need something that's lightweight and easy to carry.
JBL Boombox 3
Take it anywhere, and it lasts all day
Reasons to buy
+
24 hours of battery life
+
Doubles as a power bank
+
IP67 water and dust resistance
+
Superior sound quality
+
JBL app support and stereo pairing
Reasons to avoid
-
Extremely heavy and large
-
Charges via AC adapter
JBL makes some of the best Bluetooth speakers, and the Boombox 3 is the perfect high-end speaker for rough use. The Boombox 3 is rated to last up to 24 hours and you can recharge with the included AC adapter. This rugged water and dust resistant speaker also doubles as a power bank, making it versatile.
The JBL Boombox 3 costs a pretty penny, but the once you listen to the loud and crisp soundstage it sets, you'll be sold. This rugged beast gets super loud but if that's still not enough, there's always JBL PartyBoost stereo pairing to sync it with other JBL speakers. Thanks to Bluetooth 5.3, you get a super quick and smooth connection and the companion app on your phone helps you tune the speaker to your liking.
The downside to the Boombox 3 is that speaker is much bit heftier than other models, so you may not want to carry it with you for the entire day. And, of course, it costs almost $400 to acquire one of these bad boys.
Find the right sound and size for your next adventure
Why you can trust Android Central Our expert reviewers spend hours testing and comparing products and services so you can choose the best for you. Find out more about how we test.
One thing to keep in mind about waterproof anything is that there is a limit. For example, the IP67 Ultimate Ears Megaboom 3 can stay submerged for up 30 minutes without risk, but you shouldn't leave it in the pool all day and expect it to keep working as new. Sound doesn't travel so well underwater anyways. These speakers just make it so you don't need to worry if it gets knocked in, splashed, or rained on.
There are so many great Bluetooth speakers out there. If you are looking for the perfect waterproof Bluetooth speaker that is portable, you would be hard-pressed to find a better option for the price than the Ultimate Ears Megaboom 3. On top of getting great sound from this, the Megaboom 3 also has a great battery life with up to 20 hours of uptime.
This list has the best water-resistant speakers in every conceivable shape, size, and price range. For something small and affordable, both the Sony SRS-XB13 and Tronsmart Groove 2 are great picks. If money and size aren't big concerns, check out the epic JBL Boombox 3.
Get the Android Central Newsletter
Instant access to breaking news, the hottest reviews, great deals and helpful tips.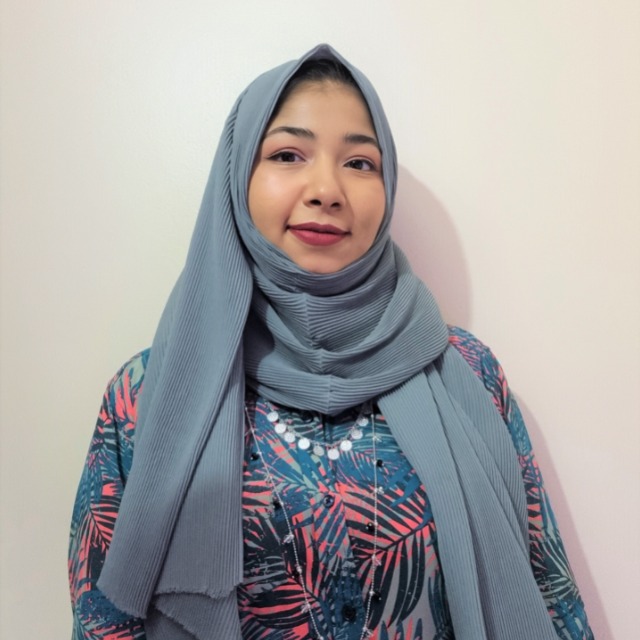 Editor — Accessories, speakers, and tablets
Namerah enjoys geeking out over accessories, gadgets, and all sorts of smart tech. She spends her time guzzling coffee, writing, casual gaming, and cuddling with her furry best friends. Find her on Twitter @NamerahS.