Best ring light 2023
All you need is some good lighting to conquer the world.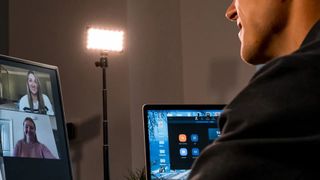 (Image credit: Lume)
It is becoming more common to work from home, at least part of the time. And that means sometimes conducting meetings virtually over Zoom or another video conferencing service. Even though we might not be ready to head to the office, we still want to look our best. Part of that includes having the right camera angle and business-appropriate attire (from the waist up, at least!) and having a favorable background and good lighting.
The best ring light for laptops is not a ring at all but rather shaped like a rectangle. The Lume Cube Video Conference Lighting Kit offers adjustable brightness and soft lighting. It can run from its extended built-in battery or via USB, making it ideal for working from home and on the go. But there are other good options worth considering as well.
Lume Cube Broadcast Lighting Kit
Lighting like a pro
Reasons to buy
+
Lightweight for travel
+
14-hour battery and USB power
+
Very customizable settings
+
Comes with standing mount, suction mount, and diffuser
Reasons to avoid
-
Expensive
-
Doesn't cover portion of the screen
-
Not technically a ring
While it isn't technically shaped like a ring, po-tay-toe, po-taa-toe. The Lume Cube Broadcast Lighting Kit accomplishes the same thing and works the same way as the others on this list. But it offers some really great features that put it a cut above the rest, including adjustable brightness from 1% up to 100%. You can also adjust the color temperature from warm orange to cool white and use the built-in frosted lens and white diffuser to create further soft and professional-looking light flattering to the face.
Shipping with a computer mount, the Lume Cube Kit has a suction cup on the end to easily affix to any laptop and a desktop computer or virtually any flat surface. Lume also includes a standing mount and a light diffuser if you want a soft glow. The built-in extended lithium-polymer battery lasts for up to 14 hours, but you can also plug it in via USB to use external power if the battery is running low.
Another nice feature is a built-in intelligent LCD that displays the run time, selected brightness level, and color temperature. It's a perfect light for remote working (lightweight at just 0.9 lbs.), video conferencing, or even virtual school or lectures.
Elitehood 8-inch Ring Light
Secure your phone
Reasons to buy
+
Holds your phone as well
+
Dimmable lighting
+
Sturdy build
+
Adjustable height and 360-degree rotation
Reasons to avoid
-
Doesn't work on rechargeable battery
-
Much heavier than the others
-
Doesn't clip on to laptop
If you tend to use your phone and your laptop or computer for video recording, webcam chats, live streams, photos, selfies, make-up tutorials, and more, this ring light would be a good option. The Elitehood Ring Light includes an 8-inch weighted metal stand with a phone holder on the end that can accommodate almost any phone, with or without a case, holding it securely and rotating 360 degrees as needed. The stand itself can extend from 9 inches up to 16 inches tall.
Available in either white or black finish, you get three color options and 10 brightness levels, each dimmable to get the perfect lighting. It has buttons for power, brightness, and tone switching, but keep in mind that it requires a CR2 battery (included) and has to remain plugged in via USB to work.
With a sturdy metal bracket and round base versus a plastic tripod stand, it's rugged and hefty at 2.57 lbs. But it will get the job done if you use your laptop and smartphone simultaneously for activities where improved lighting makes sense.
UBeesize 12-inch RGB Ring Light
All the colors of the rainbow
Reasons to buy
+
White and colorful RGB modes
+
67" adjustable stand
+
Light rotates 360-degree
+
Super Affordable
+
Phone holder and remote control included
Reasons to avoid
-
Cannot be used wirelessly
The UBeesize 12-inch RGB Ring Light touts phenomenal value. You get so many useful add-ons along with the ring light itself, which is huge. Remember, bigger is almost always better when it comes to lighting. Among its many merits, you'll love the fact that this is an RGB light, so you can use it for colorful light as well as the usual white shade used by most folks.
UBeesize pairs the ring light with a tall 67-inch tripod stand with adjustable height and the light can rotate at a full 360-degree angle. If you like to vlog or live stream with your phone, there's a holder for it in the box. Standing at a distance? No problem! There's a handy Bluetooth remote control included and it works with Android phones as well as iOS ones.
You get adjustable brightness with ten levels of light settings that can apply to different use cases, ensuring they highlight you while darkening everything in the background. So, for example, when in a Zoom meeting, your face will look natural and bright versus washed out or darkened.
NexiGo Glow Light for Streamers
Glow on
Reasons to buy
+
Clips on easily
+
USB-C charging
+
Extensive brightness and color temperature controls
+
Incredible 2,000mAh battery
Reasons to avoid
-
Mount is very heavy
-
Tripod not included, reducing overall value
NexiGo may specialize in PlayStation 5 accessories, but its laptop and Chromebook accessories aren't bad either. Take the NexiGo Glow Light for Streamers for instance. This compact light isn't exactly a "ring", but it fits the category well since it's portable and meant for video conferencing or vlogging purposes.
One of the most attractive features of the NexiGo Glow Light is its incredible battery life. With 2,000mAh on board, this light is tiny but mighty. To add to that, it charges via modern USB-C instead of USB-A or the dreadful micro-USB connector.
This cubic light can be attached to your computer screen very easily with one of the two included clip stands. It also fits on tripod stands, but NexiGo doesn't include one in the box. The light gets bright and you get extensive control over all those 64 LED units. You can easily adjust the brightness level and color temperature, with a range of 2,500K to 6,500K.
GearLight Radiance Selfie Ring Light
Radiant lighting anywhere
Reasons to buy
+
Rechargeable battery
+
Easily clips on to a variety of devices
+
Super affordable
Reasons to avoid
-
Battery doesn't last very long
If you're constantly on the go, making videos, on video calls, or doing other activities on your laptop that require lighting from various locations, the GearLight Radiance Selfie Ring Light is the right pick for you. It's a rechargeable mini clip that opens 1.25 inches wide, easily fitting on your laptop and desktop computer monitors, tablets, and smartphones.
GearLight's Radiance Ring Light comes with a three-foot cable that you can use as a backup to gain power via USB should the battery die: the 600mAh battery runs for up to two hours per charge on high, though, which should be long enough for a make-up tutorial or Zoom meeting.
Choose from three dimmable lighting modes: daylight, white, and warm lighting – to get the perfect lighting, enhancing images in otherwise unflattering shadows.
Evershop Dual 8-inch Computer Selfie Ring Light
Two-for-one
Reasons to buy
+
Great for multiple people
+
Lots of adjustable lighting options
+
Even lighting from both sides
+
Flexible rods with phone holder in the center
Reasons to avoid
-
Heavy; not great for on the go
-
Requires an adapter that isn't included
-
Doesn't run on rechargeable battery
Ideal if you have two people using one laptop screen for a video chat or vlog, the Evershop Dual 8-inch Computer Selfie Ring Light includes two lights on a tripod holder with a stand for a phone between 2 and 3.4 inches thick, supported by gooseneck arms.
This Dual Ring Light is made of premium aluminum alloy, making it very sturdy. It's durable, flexible, and able to twist 720 degrees to meet your desired angle. It is, however, quite heavy at 4.33 lbs. But it offers a maximum height of 24 inches with a center of gravity that keeps it stable.
Each LED ring has three light modes (cold white, warm white, warm yellow), nine mixed-light modes, and 10 levels of brightness, with a color temperature adjustable from 2,700K-6,000K. Even if it's just one person using it, the dual lighting can help provide even light, enhancing the sense of layering and eliminating dark shadows. Unfortunately, because it's USB-powered, it requires a separate QC 2.0 or 3.0 adapter that is not included.
PhotoMate R6 Video Conference Lighting
Best under $10
Reasons to buy
+
Unbelievably cheap
+
Uses USB Type-C connector
+
Extremely portable
+
Comes with mount and clip
Reasons to avoid
-
Not for phones and tablets
-
Power cable is very short
PhotoMate's R6 Video Conference Lighting is a spunky lighting solution that fits even the tightest of budgets. You won't believe what this kit includes for the teeny, tiny price tag.
This 6-inch ring light comes with a USB-A and USB-C connector with a fairly short cable. You can choose whether you want to connect the ring light to your computer with the Type-C port or the Type-A plug, depending on what's available. PhotoMate is very generous, giving you a clip for smaller notebooks and a sturdier mount for larger laptops and computers.
There are ten adjustable brightness levels and three color temperature modes. The ring light also rotates 360 degrees so you can set it to just the right angle. Although you can't use the PhotoMate R6 Light with a tablet or phone, its cheerfully cheap nature justifies the purchase.
Why buy a ring light?
Why you can trust Android Central Our expert reviewers spend hours testing and comparing products and services so you can choose the best for you. Find out more about how we test.
After the pandemic, I participated in many Zoom and other video meetings and continue to do so this year. In one such video conference over the holidays, we joked that our one friend looked like he was Mr. Robot from the popular USA Network series because his lighting was so dark, completely washing out his face. Imagine looking like that during a business call or virtual meeting. So many people worry about having a suitable background when making video calls from their laptop or shooting videos but forget about another important factor: lighting.
When it comes to lighting, there are lots of ways you can make it better, including webcam lighting. However, one category, in particular, is ring lights, and it's totally worth investing in.
The best ring lights are a simple way to enhance the lighting, so your face looks natural and soft without harsh lights or darkened tones. And while the best ring light chosen in this guide isn't technically shaped like a ring, it functions in the same way as the others. Not only is the Lume Cube Video Conferencing Lighting Kit designed specifically for use with laptops. Simultaneously, most ring lights are made primarily for use with a phone or for improving selfies and vlogging, but they have many useful features. You can adjust brightness by choosing from a wide range of lighting options, use it for up to 14 hours on the built-in battery, and take it with you because it's small and lightweight.
Sure, it's more expensive than some of the others. But if you are doing a lot of video calls and meetings, vlogging, or other activities that require great lighting with your laptop, it's a no-brainer investment. If you're on a budget, though, or have less frequent lighting needs, any of the other options are worth considering.
Once you've grabbed the best ring light for your home office needs, be sure to pick up a few handy tips and tricks for Google Meet. Decent hardware isn't always enough to get the best video conferencing experience; software is important too.
Get the Android Central Newsletter
Instant access to breaking news, the hottest reviews, great deals and helpful tips.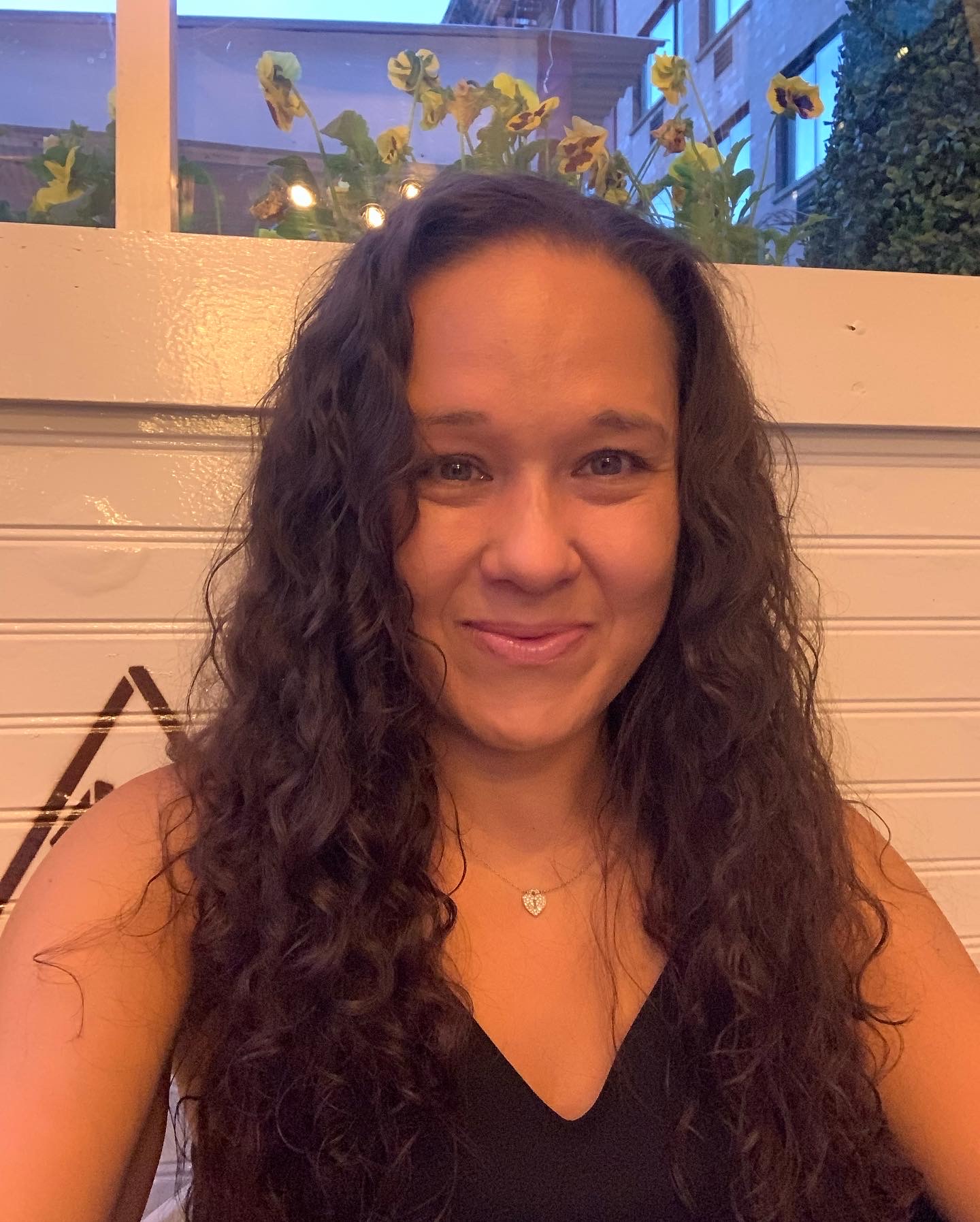 Christine Persaud has been writing about tech since long before the smartphone was even a "thing." When she isn't writing, she's working on her latest fitness program, binging a new TV series, tinkering with tech gadgets she's reviewing, or spending time with family and friends. A self-professed TV nerd, lover of red wine, and passionate home cook, she's immersed in tech in every facet of her life. Follow her at @christineTechCA.