Best Rechargeable Batteries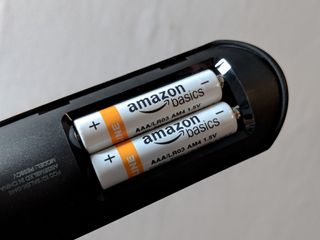 Whether it's a kid's new toy, your games console controller or even just the TV remote, you always need batteries. If you're a parent, you always need a small mountain of batteries.
Especially as you enter the busy holiday period when more time is spent at home and gifts are exchanged, your stockpile will be put under more pressure than usual. One very excellent suggestion is to get yourself some good rechargeable batteries. In the long run, you'll end up spending a lot less, and the added bonus of taking the dead ones and bringing them back to life means you'll never be caught without.
Having rechargeable batteries isn't as much of a chore as it once was, either. In many cases now you can use a single charger with multiple sizes and brands of batteries.
Not all batteries will come with chargers, but in some cases, you'll get one bundled in. Just in case we've got some great recommendations on both fronts.
Batteries
When you're buying batteries, especially for children's toys, it's important to get quality products. Be sure to check reviews if you're considering buying from a brand you're not familiar with, and using well known, reputable retailers such as Amazon or Best Buy is always recommended.
If you're looking for the best batteries to get, check out this little lot.
Panasonic Eneloop
One of the best known and most respected brands in rechargeable batteries, Eneloop from Panasonic has a lot to offer. They're a little more expensive than rival brands, so definitely worth snagging if you find a deal.
But, while a 4-pack of 2000 maH AA batteries might cost around $18, Panasonic claims a charge cycle lifespan of 2100 with a 70% charge retention and up to 10-years of use from them.
Beyond this, there's also the Eneloop Pro range, which cost a little more at $20 for a pack of 4 AA size batteries but is designed for high-drain devices. These have a 2500mAh capacity and while their lifespan is less at 500 charge cycles, your powerful hardware will be better with them.
See at Amazon (opens in new tab)
Energizer
These 2000mAh batteries come pre-charged so you can pop them out of the packaging and straight into your device. These are also the world's first rechargeable batteries to use a percentage of recycled batteries in their construction.
Energizer claims up to 5 years use from each battery, with a 1000 charge cycle lifespan and a charge that can be held without drain for 12 months.
These are available in AA, AAA and D sizes and while don't come bundled with a charger, make a perfect fit with the Energized one mentioned below. Prices vary depending on the size and quantity, but a 4-pack of AA will cost just $10.
See at Amazon (opens in new tab)
Amazon Basics
For one of the most affordable options look no further than Amazon Basics. Again, available in different sizes like AA and AAA, with the AA batteries having an impressive 2400mAh capacity. Not bad at all for $10 for a 4-pack.
Amazon will price you up a bundle that includes a charger, or you can buy one separately.
The lifespan isn't as long as you'll get from some other brands, with Amazon claiming a 65% charge retention after three years, but they're priced low enough that you'll still save plenty of money over buying regular batteries. Especially since, in true Amazon style, the more you buy at once the more you'll save.
See at Amazon (opens in new tab)
Chargers
Energizer Pro
The companion charger to Energizer's rechargeable batteries comes in a few different forms. The standout is the Pro model which can charge four AA or AAA batteries in 3-5 hours.
The value charger takes a little longer at 6 hours but is under $10. The Pro version is more expensive at $16, but in both cases, you're getting a 4-pack of batteries thrown in.
The Pro, though, has added bonus features like audio and visual updates on the charging process, as well as having an automatic shutoff to prevent against overcharging.
See at Amazon (opens in new tab)
Amazon Basics
At just $15 this charger is remarkably good value and can charge four AA or AAA batteries at the same time. It'll charge AA batteries in between three and five hours depending on their capacity.
But that's not what's most remarkable about this charger. The first is that it supports power switching for international use, going between 100-240V AC. So wherever you go, you can always get charged.
The other neat feature is that there's a built-in USB port. So, while your battery charger is taking up a wall outlet you can still charge your phone. Pretty nifty.
See at Amazon (opens in new tab)
I've had real good experiences with different products from EBL (through Amazon) .

These "basic" chargers can, over time, wear out your batteries prematurely due to the way in which they perform the charging. if you're going to invest in Eneloop batteries (which are excellent low-self-discharge cells), it would probably be worthwhile to also invest in a "smart" charger to keep them healthy over the long term. "Quick Charge" chargers can be especially harmful to the cells if used regularly.
At a minimum, I'd recommend La Crosse Technology BC-700 (available on Amazon for under $35 currently). It controls charging of each cell independent from the others, something most of these other chargers do NOT do. it can also "revive" otherwise dead cells in many cases - I've used mine to revive at least a dozen older Energizer NiMh cells. There's actually a lot of good information buried in the Amazon reviews if you're wanting to learn more. And if you are in a pinch where you need the batteries rapid-charged, it is capable of that, too - You set the charge current at the beginning of the charge cycle.
That's not to suggest these basic chargers are all bad, but this is something to consider. And you definitely need to read the manual to learn about the features beforehand...it's not quite as plug-and-play as these basic chargers.

Exactly. To put all this in non-techie terms, look for a charger that has a soft charge button.

NICE AD! TWO CHOICES??? LMAO!!! I can name several that are better in both categories.

And you don't name them...

I can second the recommendation for EBL (found on Amazon). They are consistently cheaper than any of the brands mentioned in the article. No complaints about how well they function.
I'd also second the recommendation for the smart charger. I think that is the same one I have. It is good to be able to refresh older batteries and also charge 1 at a time.

I replaced all my batteries with Eneloop's and my 9v with EBL.

Maha charger with eneloops.
My sanyo eneloops still hold a charge months after sitting unused.

Here's a nifty video showing why the Eneloops are a better design. https://youtu.be/tBg4ximDrsk
Android Central Newsletter
Get the best of Android Central in in your inbox, every day!
Thank you for signing up to Android Central. You will receive a verification email shortly.
There was a problem. Please refresh the page and try again.