Best Motion Controller Games for PlayStation VR in 2019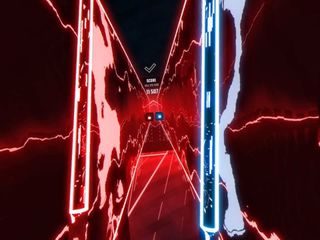 PlayStation Move-enabled games on PlayStation VR (PSVR) bring you into the heart of the game and add an extra layer of immersion. Rather than taking away from the experience, Move controllers make playing in VR a lot more fun. That's why we've collected the best PlayStation VR games that use PlayStation Move controllers for you to check out.
Get started with these fantastic titles
There are plenty of games to enjoy playing with a DualShock 4 (opens in new tab) or an Aim Controller (opens in new tab). Plenty of games that simulate shooting a bow and arrow or firing off a gun. If you're looking for something a little more hands-on and engaging, than these titles are perfect for you.
That's why Beat Saber (opens in new tab) is our featured favorite. It's a game that allows you to be incredibly active while jamming out to several different original songs that will blow your mind. Not just that, but it's also a game that you can keep coming back to over and over without getting bored.
If you can, play some Blood and Truth (opens in new tab) as well. It's a fast-paced action shooter with some beautiful set pieces to immerse you in the action hero genre. If you want to take to the skies, check out Ace Combat 7. (opens in new tab) When you add one of these amazing HOTAS flight joysticks to your VR experience, Ace combat becomes a joy to play.
Since the days of the HTC Hero James has had two or three Android phones stuffed into pockets. James is always on hand to offer advice on phones, apps and most recently, PlayStation, especially VR, It's now something of an obsession. Find him @keridel wherever Media Socials itself.
Android Central Newsletter
Get the best of Android Central in in your inbox, every day!
Thank you for signing up to Android Central. You will receive a verification email shortly.
There was a problem. Please refresh the page and try again.