Best heavy duty & kid cases for Amazon Fire HD 8 tablets 2023
These cases take the worry of damaging your tablet out of the question.
The Amazon Fire HD 8 series of tablets are great for the whole family, including kids. But a tablet isn't inherently kid-friendly on its own, so it's good to grab a durable case or even one with a handle. These are our favorite cases for all versions of the Fire HD 8 — the latest 2022 mode, 2020, and 2018 versions. Now you can feel free to hand over your new tablet to the kiddos, or just breathe easier knowing that an accidental drop isn't going to ruin your device.
The best protection for the latest Fire HD 8 (2022)
Why you can trust Android Central Our expert reviewers spend hours testing and comparing products and services so you can choose the best for you. Find out more about how we test.
If you've got the latest Fire HD 8 tablet from Amazon, you're getting a solid upgrade over the previous generation with up to 30% faster performance thanks to a new hexa-core. While some of the more generic cases will work with both the 2022 model and the older 2020, these picks are designed to fit just the latest model.
DIY kids tablet
If you bought the standard Amazon Fire HD 8 but wish you'd gotten the kids version, you can get the same look and feel with the official Kid-Proof Case. Available in four different colors, this case is tough enough to withstand most drops with a kickstand for easy viewing. Two of the colors even come with Disney decals whether your kid is more into Mickey or the princesses.
DJ&RPPQ Full Body Rugged Cover
A screen protector too!
With seven color accent choices, a built-in screen protector, and plenty of plastic to absorb impacts, the DJ&RPPQ case for the latest Fire HD 8 tablet is a good pick for those looking to keep their tablet looking and performing like new on a job site. It's also plenty tough for daily use outdoors or in the house if you're worried about drops onto the hardwood floor.
Amazon Fire HD 8 Tablet Cover
Stylish folding protection
This isn't the toughest case in the world and as such, shouldn't be trusted on a construction site. Even so, this case is a good pick for those that want some extra screen protection while traveling. That means you don't need to worry so much when your tablet goes into a bag with other objects or slides around on the back seat of the car.
The best cases to protect your Fire HD 8 (2020)
Amazon has updated the Fire HD 8 for 2020 with a slightly revised form factor, USB-C charging, and wireless charging capabilities (only in the Fire HD 8 Plus). A new design necessitates new cases, and we've rounded up some of the most rugged options below.
MoKo Smart Shell Stand Cover Case
Slim folding case
This attractive case is a frosted clear backshell to show off your tablet beneath a rose gold, black, or denim green color. It has a magnetic cover that can wake the device when you open it. The cover can be folded into a stand making it easy to watch videos on your Fire HD 8.
Herize Case with Screen Protector and Pen Holder
Battle-tested
Don't rule out this heavy-duty case from Herize that also finds room for a pen holder. This sturdy case will keep your Fire HD 8 safe from just about any drop thanks to its hefty plastic padding and built-in screen protector to ward off scratches and cracks. It also has a kickstand and hand strap for easy media viewing and a built-in screen protector.
Amazon approved
Yes, this case is one of the more expensive ones on this list, and yes, this is essentially the same case you'd get if you just purchased the Fire HD 8 Kids Edition. You know what? Not everyone wants the Kids Edition. If yours is a tablet for the whole family, you can simply put this on when it's junior's turn to play.
Kitten around
If the previous Amazon case appeals to you, but you don't want to shell out that much money, this is a great option. It has a playful kitten ears design on the handle, and two pop-out feet to help it stand up. There are eight color choices so your kid can love it regardless of their gender identity.
Fintie Case Leather Folding Stand Cover
Under the Love Tree
Fintie has various designs, but the Love Tree case is a leather folding stand that gives the kids something a little fancier on the outside without paying a price for it. It still has some cushioning for extra protection, but this is a case you roll with when you trust your kid enough. Plus, the magnetic folio puts the tablet to sleep every time you close it.
Cases for the Fire HD 8 tablet (2018)
These are the best heavy-duty and kid-proof cases for the previous version of the Fire HD 8 tablet (2018). The dimensions of this model are different enough that cases that fit the 2020 HD 8 and HD 8 Plus will not fit this version.
Best overall
AIcase's case brings triple-layer protection that includes a built-in screen protector and a handle/kickstand duo. This case offers peace of mind that your Fire HD 8 tablet can withstand bumps and drops that are sure to happen if you've got a child using it.
Best folio design
This elegant case provides a built-in kickstand and stylus holder. It comes in 16 designs and is perfect for older kids and teens. It doesn't offer as much protection as some other cases, but in the hands of an older child or teenager, it should be enough.
UGOcase Kids Friendly Kids Case
Easy to carry
Kids have better things to do than hold onto their tablets all day. This UGOcase not only has a trusty handle to simplify transport, it also has a kickstand too. When it's time to go, there's no need to cram the tablet into a backpack when it's already so easy to bring along.
Best case scenario for your Fire HD tablets
The Fire HD 8 in all of its versions has continued to be one of the best Android tablets around, and it can be an educational tool or a great source of entertainment for children. And despite its relatively low price, there's no need to waste money replacing it when you could have just bought a case. There are plenty of different cases out there, so you'll need to determine what design will work best for your child.
The latest 2022 revision of the Fire HD 8 tablet can be upgraded to a Kids version with the addition of the Kid-Proof case directly from Amazon. This strong case is a good fit for the hardware and has endless appeal with Disney characters and lively colors. If you're looking for something for Mom and Dad, the DJ&RPPQ rugged case is a good pick with a built-in screen protector and plenty of padding around the back. It's also available in a few colors to help yours stand out.
For the Fire HD 8 and HD 8 Plus (2020) tablets, we like the Herize Case with Screen Protector and Pen Holder. It has a refined and rugged look, with a carrying strap on top of the hand strap in the back to make viewing easier. Not to mention the kickstand for watching movies or playing games hands-free. It's grown-up enough for adults, yet sturdy enough to take the daily abuse that kids can dish out.
For the 2018 edition tablet, we like the AIcase since it uses three layers of protective material to keep your tablet safe — and it has a stand. Your child will be able to watch shows hands-free or transport the device around more securely. It's also the only case on our list to provide a built-in screen protector, which will protect further against scratches, dirty fingers, dust, and crumbs. Since it comes in a variety of colors, you can choose your child's favorite look.
Sign up for Black Friday email alerts!
Get the hottest deals available in your inbox plus news, reviews, opinion, analysis and more from the Android Central team.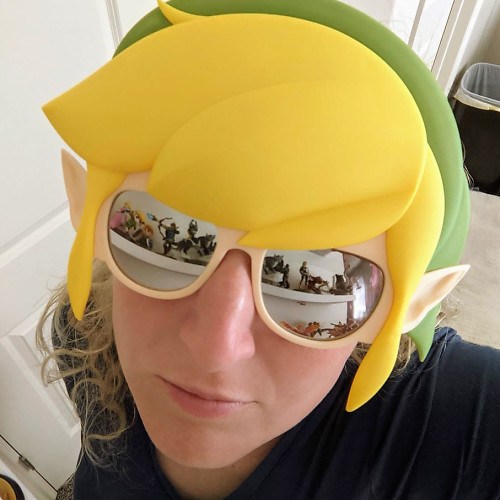 Rebecca Spear is a staff writer for Android Central who loves following the latest tech, drawing with her Wacom, and playing video games. You can find her posting about her pets, art, and video game preferences on Twitter @rrspear.