Best Galaxy Watch Active 2 screen protectors 2022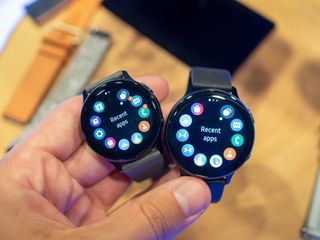 (Image credit: Android Central)
If you're the proud owner of the Samsung Galaxy Watch Active 2 or you're planning to buy one soon, make sure to invest in a screen protector while you're at it. They're reasonably priced, they come in convenient multi-packs, and they'll prevent unsightly scratches from ruining your beautiful screen. We've gathered some of the best Galaxy Watch Active 2 screen protectors to make your decision easier.
Best Galaxy Watch Active 2 screen protectors: Make a choice
The best Galaxy Watch Active 2 screen protectors will keep your smartwatch in pristine condition for years to come. We appreciate the highly-rated L K Screen Protectors that provide maximum flexibility and full coverage for your display. You'll never have to worry about it yellowing over time or smudgy fingerprints on your screen. They're available for both the 40 mm and 44 mm version of the watch.
If you're a fitness enthusiast who's worried about your screen protector holding up against your intense workouts, look no further than the IQ Shield Screen Protectors. The wet install makes the setup process simple and stress-free. It comes with six in a pack, so you'll always have backup screen protectors for your Galaxy Watch Active 2. When you're seeking protection for both your screen and the watch case, you'll love the Wugongyan Full Cover Case Screen Protectors.
The Samsung Galaxy Watch Active 2 is one of the best Android smartwatches out there, so you want to do everything possible to keep it in great condition. No matter which one of these screen protectors you choose, you'll feel much better knowing your smartwatch screen is protected from harm.
Android Central Newsletter
Get the best of Android Central in in your inbox, every day!
Thank you for signing up to Android Central. You will receive a verification email shortly.
There was a problem. Please refresh the page and try again.