Best Eero & Eero 6 Mounts 2022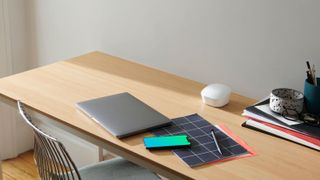 (Image credit: Eero)
It's no secret that you probably want to find the best Eero mounts for those who have recently grabbed one of the best Wi-Fi routers that money can buy. Eero's new router lineup is rather impressive. However, you'll need to pay close attention when comparing the Eero Pro 6 vs Eero 6, as these are not the same shape as previous generations or each other. And it simply wouldn't do to have it damaged or dirtied as you go about your experience. That's where wall mounts come in. They keep your router out of sight, out of reach, and out of harm's way while also boosting your signal range, even for the Eero Pro, which has better range than any of the other products in Eero's lineup of routers. These are the best Eero mounts to keep your router out of the way of harm in your home.
Save some space and get one of the best Eero mounts
With the new Eero 6 router launch, you'll likely want to make sure you find a mount that works with it. The Eero Genie Outlet Holder (opens in new tab) from Mount Genie is the best way to go, as it offers a clean installation since you only need to install the Eero and then find the right outlet to put the router. The mounting style ensures quick and easy access to the router's back while also keeping the cable nice and tidy.
You'll need an Eero mount that will protect your router from getting dirty or damaged by yourself, your kids, or even your pets. There's also the matter of stability, keeping your router safe and secure. With security and aesthetics in mind, the Mrount Eero Wall Mount Bracket (opens in new tab) is the perfect fit for any home.
Android Central Newsletter
Get the best of Android Central in in your inbox, every day!
Thank you for signing up to Android Central. You will receive a verification email shortly.
There was a problem. Please refresh the page and try again.