Best 9V Batteries in 2022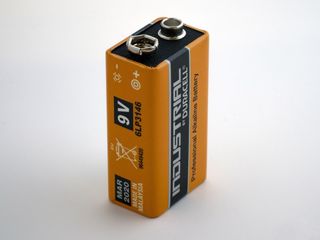 (Image credit: Unsplash)
Batteries are an intrinsic part of our lives. They power all sorts of items that we need to communicate and stay safe in the modern world. While there are many varieties out there, 9V batteries tend to be overlooked because they're less common. This is a pretty giant mistake since 9V batteries power walkie talkies, smoke detectors, clocks, and more. These are our favorites.
Be Prepared
Batteries are used in all sorts of items in our modern world, from flashlights to smoke detectors. When you want a quality battery that will power your devices safely, the best option for 9V batteries is AmazonBasics 9 Volt Everyday Alkaline Batteries (opens in new tab). You get four batteries, and they'll last for up to five years if stored.
If you prefer a rechargeable option, then check out LP 9V Rechargeable Battery Charger Pack, 4-Pack Batteries (opens in new tab). You get four 9V batteries and a recharge bay, so you always have a charged battery when you need it.
Jen is a staff writer who spends her time researching the products you didn't know you needed. She's also a fantasy novelist and has a serious Civ VI addiction. You can follow her on Twitter.
Android Central Newsletter
Get the best of Android Central in in your inbox, every day!
Thank you for signing up to Android Central. You will receive a verification email shortly.
There was a problem. Please refresh the page and try again.