You can now get AT&T's new 5G service in every major U.S. city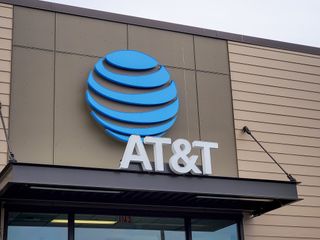 (Image credit: Andrew Martonik / Android Central)
What you need to know
AT&T announced the nationwide rollout of 5G today.
It will also be offering a free 5G upgrade to users of its Unlimited Starter, Extra, and Elite plans from August 7.
The carrier has stocked 5G equipped phones, including the LG Velvet, Samsung Galaxy A71, and the upcoming Galaxy Z Flip 5G.
The march of 5G continues as AT&T today announced the deployment of the new standard across the U.S. Looking at AT&T's coverage map (opens in new tab), it's nowhere near as ubiquitous as LTE, but it's not as limited as it was at the start of the year.
For existing customers and subscribers, AT&T is adding support for 5G to its AT&T Unlimited Starter, Extra, and Elite plans from August 7. Individuals on any of these (or their Business Unlimited equivalents) would be able to take advantage of faster connectivity without paying more. Pre-paid customers will have to purchase either a 5G enabled device directly from AT&T, or use an eligible device on the company's Unlimited Plus plan.
Commenting on the story, AT&T's Chris Sambar, EVP of Technology Operations said:
In the past few weeks, there has been a glut of 5G devices launched on AT&T, T-Mobile, and Verizon. Samsung's Galaxy A71 and the LG Velvet are just two notable mid-range examples. In the near future, flagships like the Galaxy Note 20 and Galaxy Z Flip will be making their entrance. Finally, Google is also rumored to be bringing a Pixel 4a with 5G alongside a 5G equipped Pixel 5 to the market pretty soon.
Faster than we expected, we're moving swiftly towards a 5G world. Carriers can build the networks, but it's also up to phone OEMs to build affordable devices that can reach a critical mass of people. It's also up to chip makers to create chips like Qualcomm's Snapdragon 765 or Mediatek's inexpensive Dimensity 800-series which enable those cheaper 5G enabled phones to hit the market.
Nationwide??
That's too good to be true, unless it's not real 5G, just a little faster than 4G.
Then it should not be called 5G, but 4G+, so not to confuse the 'nation' :-)

You do have to understand AT&Ts definition of Major City. That would likely be every city in which they have 'some' 5G coverage. Therefore they have 5G in every Major City. If nationwide is defined as having it in every major city, then of course, it is Nationwide. This is similar to unlimited data, which must not be confused with unlimited, guaranteed, or even useful, bandwith. 2.4kbps is still data.

5g can be deployed on the same bands as 4g. This is how T-Mobile got it going. It is still faster than 4g and there are other technical benefits as well. We will be a long time before we see ubiquitous MM Wave 5g
Android Central Newsletter
Thank you for signing up to Android Central. You will receive a verification email shortly.
There was a problem. Please refresh the page and try again.