AT&T launches 400th LTE market, covering almost 240 million people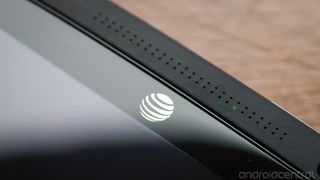 AT&T has launched its LTE network in three new markets today, which puts its total number of markets over 400, covering almost 240 million people nationwide. Those three lucky markets pushing the total to 400 are:
Alexander City, Alabama
Concord, New Hampshire
Jamestown, New York
On top of these new markets, AT&T says that it has also expanded LTE coverage in 11 more markets around the country:
Fresno, California
San Francisco, California
Stockton, California
Washington, D.C.
Springfield, Missouri
Columbus, Ohio
Nashville, Tennessee
Houston, Texas
Tacoma, Washington
Seattle, Washington
Charleston, West Virginia
AT&T (just like the other carriers) still has lots of work to do to get its coverage to everyone in the US, but crossing over the 400 market mark is a big deal.
Source: AT&T (opens in new tab)
Andrew was an Executive Editor, U.S. at Android Central between 2012 and 2020.
Good for AT&T! So Sprint... what's up? How's that LTE going?
/depressed Sprint user

Going fantastic here thanks for checking in. How's that limited data working for ya att? Posted via Android Central App

I barely use 1GB. I have 2GB plan. How are those tens of sprint LTE spots and their slow speeds on 3G?

SO glad I switched from Sprint to AT&T!!! Never looked back. If you can switch, do yourself the favor and dump Sprint...

YES! I switched over when the One launched and have been so much happier with ATT! Was with sprint for 3 years and the only thing that was nice was the unlimited data, but with how slow it was on 3G and 4G(if I happened to find it...), it wasn't worth it. And with a student discount, my ATT bill is only about a dollar more.

Coming from Verizon PST paid to AT&T prepaid this is great news. Saving lots of money and haven't even felt the difference. Posted via Android Central App and my Nexus 4 or 7

+1
I think for people who need broad LTE coverage ( more inclusive than t-mobile )
AIO Wireless and GoPhone are the best LTE deals out there.

yet its not on my big city

To Still1, it's on in Ankeny, Urbandale, Waukee, downtown DSM, Altoona that I know of. My phone switched to LTE last night. Speeds still suck though.

One out of every 28 people in the world has AT&T LTE.

Well that doesn't mean 240 million people are actively using AT&T... they have about 110 million customers. The 240 million people figure is the number of people in the US who have access to AT&T services if they wanted them.

Frederick, MD.....when??? lol it's surrounding us, but not here yet.

You should go to sprint, Maryland is well covered with lte Posted via Android Central App

Wonder what the expansion in Columbus entails?

Fingers crossed that Erie, PA is next up to bat.

Chiming in here from Erie, PA (represent!!). I've got LTE with T-Mobile, and it's wicked fast! On another note: Jamestown, NY? Is AT&T just lighting up single sites in small towns/cities to boost their market count? Surprising to see they'd cover Jamestown before Erie...

T-Mobile brought LTE to Erie already? Holy crap I might have to switch back already!

Ha! I was born in Jamestown, and I don't understand that either. Everyone in Jamestown drives to Erie to shop because Chautauqua Mall isn't exactly cuttin' the mustard out there.

Fingers crossed that Erie, PA is next up to bat.

The green dot strikes again.

Is crossing 400 markets really a big deal? What percent of its user base does this equate to?
How many people? A "market" is a pretty arbitrary yardstick.

Well, it means AT&T covers 240 million people in the US with LTE. Considering that there are about 310 million people in the US, that means AT&T roughly covers 75% of the US with LTE. If we also assume (big assumption) that AT&T's user base is equally distributed among all people in the US, you can say that about 75% of its users have access to LTE if they have a handset. Math.

But its a hollow boast, when they have only 100 million customers. Logic.

Hey sprint, you seeing this? 3G is archaic. Sincerely, Posted by someone who is watching you...right now

Where you live Posted via Android Central App

lte just lit up at my house today.i had to drive 5 miles to get it..

Just appeared in Amarillo, TX too. Posted via Android Central App

They expanded LTE in Bloomington, IL too but that didn't make the list

New Hampshire finally made the list!

The list doesn't include the fact that Leesburg, VA now has LTE as of a week or so ago. Finally!

This phone is the hTC ONE X+!
Android Central Newsletter
Get the best of Android Central in in your inbox, every day!
Thank you for signing up to Android Central. You will receive a verification email shortly.
There was a problem. Please refresh the page and try again.