AT&T HTC One M8 receives Extreme Power Saving mode via OTA update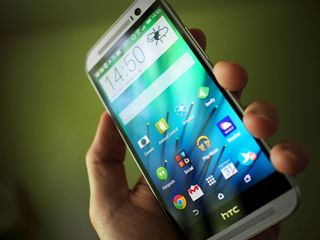 AT&T's version of the HTC One M8 is receiving a small update today, bringing the Extreme Power Saving mode feature to the phone. Though other models of the One M8 launched with the Extreme Power Saving mode, U.S. carrier versions were sent out the door before the feature could be enabled. Today it's AT&T's turn to push out the update (following up behind Sprint), and following confirmation earlier in the week that it would be heading out, members in our forums are starting to see the update already.
And the broken Google Drive space is now fixed.
It isn't clear whether the update brings any other features or fixes, but the main item in the spotlight here is the EPS mode. Seeing the update yet on your own AT&T HTC One M8? Be sure to hop into the forums and let everyone else know how you're getting along with the latest software.
Source: Android Central Forums
Andrew was an Executive Editor, U.S. at Android Central between 2012 and 2020.
Verizon maybe in six months. They still have to work on updating other phones to jelly bean. One phone at a time. Posted via Android Central App

Shh.. They have to test and make sure updating software is not going to drop off their ugly logos off the phone. Posted via Android Central App

Update just hit mine around 1300 CST.

Just got mine Posted via Android Central App

Just updated mine but do not see the EPS mode

If it's not in your quick settings. 1. Backup data and turn fast boot off. 2. factory reset. 3. Should be in quick settings as well as performance speed should be back to normal. Whenever receiving any update, a hard reset is advised.

That's awesome, congrats Sprint and AT&T users! I will make sure to share my experience when I get it on Verizon next year, haha!

Just updated it on mine, everything seems to be working well. Have had a few FC's when clicking on the personalize menu in the settings since then, not sure if that's related. Posted via Android Central App

So far the super saver mode is great. It turns off the pradometer so no gesture action. After switching it off, I had a bit of trouble getting the functionality back from the gestures. All works now. Now you DO have to turn Devolper options back on if you had them on before. You will also have to reload your runtime if running on ART. All is well now. Other changes so far? Yes. There is a new app called Fitbit. It's a health app. Gotta beat Samsung, so.....yeah.
Posted via Android Central App

Just received my update on my HTC one m8 on at&t :)

Just updated my At&t M8. Got my extra drive storage. Posted via Android Central App

Downloading now LV NV Posted via Android Central App

This what I noticed with this update out of the obvious EPS. 1.Landscape mood to tern the camera by pressing the valume up is faster and more responsive. 2.Camera open faster 3.Faster focus in camera 4.Added fitbit app and you can't delete the app you cab only disable it. Posted via Android Central App

Got the update for AT&T M8! Posted via Android Central App

Fyi... It's just a gimmick and doesn't work as advertised. The other day I had 6% battery remaining and my phone completely died in 15 to 20 minutes in extreme mode. Sprint M8 Posted via HTC One M8

Any mention when tmobile will get an update Posted via Android Central App

Did anyone else get the fitbit app?? After the update I looked through my apps and that was the only unfamiliar one Posted via Android Central App

It came with the tmob phones... Posted via Android Central App

downloading as I type. I wish they could fix screen brightness or the camera with these updates. Not sure if it is just my phone but brightness is horrible outside! can barely tell what I am taking a photo of and worse trying to look at them on screen, specially in the sun. camera is also horrible with bright light, even if indoors near a window. photos just show a very BRIGHT spot and when you touch focus to adjust it makes the rest of the pic very dark. Otherwise.. I LOVE THE PHONE :)

I still haven't gotten it yet any suggestions? Posted via Android Central App
Android Central Newsletter
Get the best of Android Central in in your inbox, every day!
Thank you for signing up to Android Central. You will receive a verification email shortly.
There was a problem. Please refresh the page and try again.