AT&T has two new unlimited plans and exclusive deals for parts of the U.S.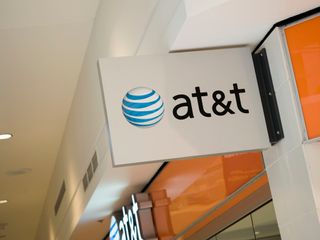 AT&T's two unlimited plans – Unlimited Plus and Unlimited Choice – are about to get upgraded.
During the madness of nonstop news coming out of MWC 2018, the carrier's announced (opens in new tab) two new plans joining its lineup, including Unlimited Plus Enhanced and Unlimited Choice Enhanced.
The exact details on these two offerings are still fairly murky, but here's what we know so far. Plus Enhanced starts out at $80/month for one line and comes with 15GB of monthly hotspot data. Compared to the current Unlimited Plus plan, that's $10 cheaper per month with 5GB of extra hotspot allowance.
As for Unlimited Choice Enhanced, things are still unclear at the moment. AT&T says customers on the new plan will get four lines of unlimited 4G LTE, but that's about the same as the current Unlimited Choice that costs $39/per line with four lines. If/when more info is made available, I'll update this post accordingly.
Along with this, AT&T also announced a few market-specific deals that are coming to the U.S.
New York City – If you upgrade to one of the above Enhanced plans, you can get a free year of DirecTV Now's Live a Little package. If you want even more channels, you can use the $35/month bill credit towards a more expensive plan and just pay the difference.
Chicago – After ditching your current carrier and switching to AT&T's Unlimited Plus Enhanced, you'll get free home internet for life. That's right – AT&T will give you home internet access without charging you a dime for it. You'll be limited to the 50 Mbps plan for this offer, but just like the one above, you can take the $30 monthly credit and apply it towards faster speeds.
Los Angeles – Lastly, our readers in LA can buy one phone and get another for free. AT&T says this is available on "the latest smartphones", and you'll need to activate both phones on an AT&T Next plan while adding a new line of service.
T-Mobile and Sprint announce first markets to support their 5G networks
Joe Maring was a Senior Editor for Android Central between 2017 and 2021. You can reach him on Twitter at @JoeMaring1.
I don't understand the deal exclusivity thing.

They're testing to see what sells better.

Something is changing, we don't know what, but we'll put out a short teaser for good 'ol AT&T.

I had a look at the present AT&T unlimited data plans available in America.... With pure envy. $40 🇺🇸 There are no unlimited data plans in Canada. 10GB of data costs $70🇨🇦 ... Assume 30% currency difference, that's $49 🇺🇸. Unlimited 🇺🇸 calling and the unlimited data is $90/month, or $117 🇨🇦 A 🇨🇦 mobile carrier unlimited nationwide calling plan is $80🇨🇦, plus $70🇨🇦 for 10GB data, or $150🇨🇦 A 15GB data plan costs Canadians $100. Additional data charge is 7 cents per MB. Thus, if the new AT&T deal announced is cheaper, that widens the cost difference between 🇨🇦 and 🇺🇸 mobile consumers. Robust competition in 🇺🇸 is a good thing. Plans offered by three mobile carriers available in all 🇨🇦 markets are all virtually identical... No price competition. Foreign ownership of a mobile carrier in 🇨🇦 is also banned by the gov't. http://nationalpost.com/news/canada/why-canadian-cell-phone-bills-are-am... The only negative about 🇺🇸 AT&T plans is that data speeds are capped , and restricted in cases like video streaming or beyond 22GB mobile data use monthly.

After the way they treated my parents att will never get my business

And I'm sure the prepaid plan is still gonna be terrible.

"you'll get free home internet for life" - as long as you're on AT&T I assume?

It's only cheaper for a single line. My monthly cost would increase $15/month on 5 lines
Android Central Newsletter
Get the best of Android Central in in your inbox, every day!
Thank you for signing up to Android Central. You will receive a verification email shortly.
There was a problem. Please refresh the page and try again.