AT&T is getting that 5G Samsung phone, too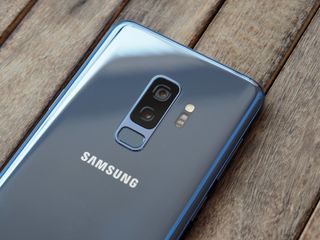 Yesterday, we reported that Verizon and Samsung are working together to offer a 5G phone in the first half of 2019, and while we're still not sure if it'll be the Galaxy S10, Samsung's long-teased foldable phone, or something else entirely, AT&T just confirmed that it'll be getting the same device.
Slated for release sometime in the spring of 2019, this mystery phone will be the second 5G-capable device on AT&T's network, alongside the mmWave Netgear Nighthawk 5G Mobile Hotspot, which should be coming out later this month. Both devices will feature Qualcomm's Snapdragon X50 5G modem.
Of course, a 5G device won't do you much good without proper 5G coverage, and while most markets might not see 5G until well into 2020, AT&T is already making its 5G network available in Atlanta, Charlotte, Dallas, Houston, Indianapolis, Jacksonville, Louisville, Oklahoma City, New Orleans, Raleigh, San Antonio, and Waco by the end of 2018.
The company also has plans of expanding its new network in the first half of 2019 — when Samsung's mystery 5G phone comes out — in Las Vegas, Los Angeles, Nashville, Orlando, San Diego, San Francisco, and San Jose.
Hayato was a product reviewer and video editor for Android Central.
Everyone is in a rush for 5g, what's the big deal? It probably won't all the carrier's until 2020!

I would be happy to get 4G everywhere I go. That doesn't happen yet, no matter what the coverage maps show. I would be happy to have broadband that can stay ahead of YouTube videos. That doesn't happen either. Maybe by the turn of the next century, not that I will live to see it.
Android Central Newsletter
Get the best of Android Central in in your inbox, every day!
Thank you for signing up to Android Central. You will receive a verification email shortly.
There was a problem. Please refresh the page and try again.