AT&T expands LTE to ten new markets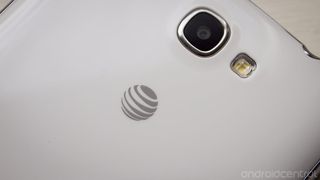 As AT&T works to roll out its LTE network nationwide, it's going to be darn sure that people know about every single city that it launches in. This week we're looking at ten new markets that will have access to the higher speed network. Provided that you have an LTE handset (most do nowadays) and the proper provisioning on your account, if you live in one of the following markets you should see LTE live now:
Andrew was an Executive Editor, U.S. at Android Central between 2012 and 2020.
I noticed LTE in Charleston, WV on Monday. Finally there's some LTE in my (terrible) state.

There's been LTE here for a while on Verizon :p

And that matters because? Via Android Central App from a Galaxy Note 2

Morgantown has had LTE since this winter. Someone told me that WV is very costly to install LTE as the numerous hills / mountains / valleys require a higher concentration of towers.

I would believe it. I am a native Ohioan, I've been through that state a few times, and the hills are something else. To truly give updated cell phone coverage to even the Interstate areas takes work, let alone the other places.

LTE has been lighting up and going out in and around Rockford, IL for about 2 months now. Im just surprised that VZ and Sprint made it here with LTE before AT&T has, and we are a town and suburbs of over 200,000...

Noticed LTE in Ada, OK the past week. Speeds are pretty slow for LTE but coverage has improved locally as well. I used to barely get a signal at work (and only got Edge if I was lucky) and now I'm getting 4G with a solid 3-4 bars.

Sweet, more LTE For Oklahoma ツⓖ◎◎ⓖⓛⓔ†

You can add Post Falls, ID and Coeur d'Alene, ID to the list as well. Regular HSPA+ all morning, but when I went on my lunch break around 11:30 AM it had changed over to LTE. 28Mb down, about 6Mb up. Not too shabby.

I am proud to be an AT&T user. This is really good news that AT&T is spreading LTE network nationwide.

It's especially good when you pay them an arm and a leg for just 2gb of data. The least they can do is expand with all the money their making Via Android Central App from a Galaxy Note 2

I am in Charleston, WV. I noticed LTE firing up about 2 weeks before it was official and was pulling about 18mb down. Since it was made official, I am getting about 1-3. I had better speeds on the H+. Not to mention, I rarely have full service unless I am REALLY close to a tower whereas I normally had full bars. I guess they will shake out the bugs but it being at&t I am not counting on it. Others mentioned Morgantown and other cities having at&t LTE before and they are correct. For some reason at&t just bypassed the capitol city and rolled it out in several smaller cities first. I am not complaining since according to their original list Charleston wasn't even supposed to get it this year.
Android Central Newsletter
Get the best of Android Central in in your inbox, every day!
Thank you for signing up to Android Central. You will receive a verification email shortly.
There was a problem. Please refresh the page and try again.