AT&T announces first LTE cities, still no LTE phones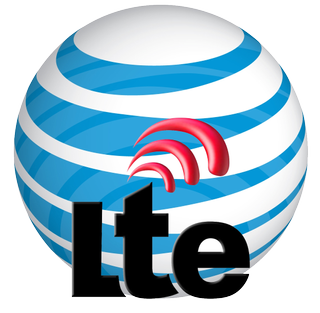 AT&T has finally taken the first steps toward building out their LTE network, starting with five large, metropolitan cities, starting this summer. AT&T's LTE rollout will be in:
Dallas
Houston
Chicago
Atlanta
San Antonio
AT&T also says it plans on adding 10 or more markets in the second half of 2011, covering 70 million people by year's end. In regards to not having any LTE devices, AT&T says:
Are there any AT&T users in these markets looking forward to some blazing fast LTE? Shout out your thoughts, we're always listening.
Source: AT&T (opens in new tab)
Android Central Newsletter
Get instant access to breaking news, the hottest reviews, great deals and helpful tips
Woohoo Atlanta! Now they just need to extend that about 50 miles east :p

Question. I have the Atrix 4G - is this an LTE-enabled phone?

Looks like it's got GSM 850, 900, 1800, 1900, UMTS 850, 1900, 2100 and 14.4 Mbit/s HSDPA / 2.0 Mbit/s HSUPA radios. No LTE love in that list. :(

None of AT&T's current phones have LTE, so if you have an upgrade coming, you might want to wait until you can actually get an LTE signal. I'm supposed to be able to get WiMax in Atlanta and Sprint has had WiMax out longer than AT&T and VZW have had LTE and the only place I can get a WiMax signal is at my desk at work.

Darn, and I thought that 4G meant 4G. Why are they releasing phones that aren't LTE? I just upgraded, and I thought that it could LTE. HSPA+ is better than my home Internet connection anyway, so it's not that big of a deal.

actually it is upgradabl when u anter a 4g lte aerea :? go there website and in the specs it say lte upgradabl of the air

Texas much? Some Denver love would be nice.

It would be nice if I had HSPA+ in my city even!

Down here in Texas, we like to do things big whether it be our ranches, the horses we ride to work, our women, or the hair our fine ladies wear. You see, we have a lot space between each ranch so it makes as much sense as church on Sunday morning that they test here first. Can it reach as far wide as the Rio Grande? Don't matter yet how much water we got flowing by, let's make sure there's a riverbed to hold it first.

hey i live in the RGV and it sucks not to have Sprint's WiMax eventhought they made us pay for it. theyre alot of rumors that sprint was gonna put a tower in brownsville on may and this june 4g was gonna be up. some guy at work said his phone was messing up well actually the internet and he said he called sprint and he was told a new tower was being put up. 4G tower? who knows then another guy at work said his friend works for the people who set up the Sprint 4G WiMax Towers and he said the RGV got aproved for 4 towers but not till jan 2012 :( it sucks.

Would a Verizon LTE device work on ATTs LTE network? I guess voice wouldn't, but what about LTE data?

Sadly no, no roaming. : (

Same tech, different frequency...

As an Atrix '4G' owner, No, I'm not looking forward to this. Not because my phone isn't LTE (3G is fast enough for me on a limited plan), but because AT&T has no idea what 4G is.

Wish i could look forward to it...unless .. maybe since 4g was re-defined..maybe lte that has been redefined..hmm..should i get my hopes up... wouldn't matter, it will be 5 years before i see anything more than 3g here

Until the phones come up with some better batterys, this announcement means nothing to me. It isnt worth constantly charging your phone all day long.

Yes it is. 25Mbps down is worth it.

And I still can't get AT&T 3G here, much less 3G+... never will I have 4G.

Now AT&T can say they got "5G".

I'd have expected T-mo to do that (Catherine Z Jones lacks phone band knowlage)

I'd have expected T-mo to do that (Catherine Z Jones lacks phone band knowlage)

I'd have expected T-mo to do that (Catherine Z Jones lacks phone band knowlage)

As much as I dislike AT&T and their business model, it's about time they move forward with their service. But the fact that they have no LTE phones really hinders this announcement. Really feels pointless. But good for them I guess.

North Carolina needs some LTE Love

I'm guessing Houston and Dallas are on the list becuase ATT is based in Texas! I jumped on the 4G bandwagon with Sprint last June after seeing a Clear demonstration and having great signal in my are (near home). I agree, what good does LTE do if they don't have any phones? I bet they are testing 203 models before the official launch.

So are people forgetting Verizon didn't have any lte phones when they launched it? Maybe I'm missing something...

There are LTE phones in waiting that haven't been announced yet. I knew that ATT would take their time to do LTE after seeing the growing pains of others...

trust me, don't hold your breath, there will be growing pains, nothing ever works perfect ;-)

trust me, don't hold your breath, there will be growing pains, nothing ever works perfect ;-)

More 4g in Houston yay so many options for me

Ah I love being in Houston! Can't wait! Can you say Samsung galaxy s ii with lte?! Yes please lol.

If anybody can remember Att's acquisition of Cingular several years ago, they will probably remember how their service degraded. If of course you were a Cingular user. ATT users were used to it. ATT launches an LTE Network. And no phones to support it. It's like sticking the carrot in front of the horse's nose, only to find it is plastic.......

I remember it very well. In CA the sold one of the networks to T Mobile. All the ATTWS customer were pushed to Cingular plans and phones that were optimized for that network. I ended up buying unlocked GSM phones for 3 years until I had enough and switched to Sprint.

No reason for AT&T to rush out new LTE handsets.The fact that they(and T-Mobile) have HSPA+ to use for their smartphones' data gives them time to build out their LTE network and gives handset manufacturers a chance to improve processor power efficiency w/improved battery life. My biggest concern is that the FCC ensures that,down the road, everyone is on a uniform LTE network,even if it's on different bands. That way a single multi-band VoLTE device can work on every major US provider.

Ah. This is exactly the reason I've been holding out on the 4G thing. Not because I had any sort of premonitions, but I figured if everyone says the current FauxG offerings are lackluster then I may as well wait for something good. I'm excited because I'm living in Dallas Proper. This $**T better be good.

Just tried AT&T< live in suburb of Boston right on the rt. 128 belt. The worst data speeds, around 374 kbps down and less up. Tried it on 3 different phones, all failures. I live in a very good area with many professional businesses around this area, no excuse for piss poor service like this. AT&T better get some local coverage with some data speeds, this sucks big time.
PS You want to talk about dumb tech support, AT&T goes right to the front of the class in that department. Thick Thick Thick

I have the HTC Inspire. Will this work with att's LTE network?

So they claim that this is 5G now? They need to fix the problems they have now.

LTE = faster to CAP. 'nuf said.

why did at&t change from hspa 4g to the lte 4g i dont get it its faster yeah but arent they losing money after all they spent with the hspa campaign and signal towers

HSPA+ was just a software upgrade that was distributed to every 3G tower of at&t's. It is more like a 3G+, and LTE is legitimate 4G and will require new hardware (towers/antennas) as well. They aren't changing, HSPA+ was kind of a midpoint. What I don't get is why they didn't release their current '4G' phones with LTE capabilities, like the Infuse and Atrix. I thought that they had, which is why I loved the Atrix for its future-proof qualities. Sigh.
Android Central Newsletter
Get instant access to breaking news, the hottest reviews, great deals and helpful tips
Thank you for signing up to Android Central. You will receive a verification email shortly.
There was a problem. Please refresh the page and try again.