How to use App Twin on the Huawei Mate 9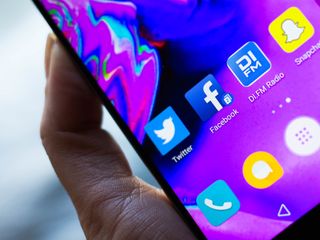 Running a business from your smartphone? That's pretty cool, but I bet you feel like switching between personal and business accounts is kind of a pain in the butt. Fortunately, some Android devices offer the ability to make an "app twin," essentially emulating an existing app so that you can log in with different accounts at the same time.
There are already apps in the Play Store that can help you achieve this helpful little runaround for dealing with multiple accounts on one social network, including App Cloner and Parallel Space. But if you have the Huawei Mate 9, Honor 9, or any of Huawei's devices running EMUI, this helpful feature is built into the software, though it's only limited to two specific apps at present.
If you want to become familiar with EMUI's built-in App Twin feature, read on. We'll also provide you with some resources to expand the feature beyond the apps provided, too.
How to enable App Twin for the Huawei Mate 9
Whether you've got two different phone numbers you're hoping to stay keyed into, or you're just a very popular person on the Internet, you can create two instances of the same app to launch separately and with different accounts.
Head into the Settings panel.
Tap on App Twin.
Flip the switch on the app you want to clone.
On the home screen, locate the shortcut you just made.
Tap it to launch it and input your account details.
From here on out, you can switch between accounts on Facebook or WhatsApp with a mere launch of the application. At present, Huawei's EMUI's App Twin is only available for these two apps in most regions, or QQ and WeChat if you're overseas. If you're finding you're heavily relying on these sorts of apps or you're constantly multitasking between different accounts, the App Twin featurette should be a helpful one for you, though note that you can't use the feature on any other launcher.
Using App Twin with other apps
If you're feeling brave and you're hoping to find a run around EMUI's stringent rule of only allowing its cloned apps to work with its own launcher, check out this thread at XDA Developers. There's also a link that will help you learn how to clone apps that aren't compatible with Huawei's App Twin.
For those of you who aren't into tinkering or doing much customization to your device, here's to hoping Huawei will add more cloning options in the next major iteration of its Android software.
Sign up for Black Friday email alerts!
Get the hottest deals available in your inbox plus news, reviews, opinion, analysis and more from the Android Central team.
Florence Ion was formerly an editor and columnist at Android Central. She writes about Android-powered devices of all types and explores their usefulness in her everyday life. You can follow her on Twitter or watch her Tuesday nights on All About Android.