This is the Android Central Podcast YouTube playlist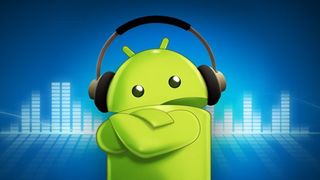 In case you missed the news earlier, we've decided to discontinue the standalone, downloadable video version of the Android Central Podcast. All that means is you won't have a feed with which to download and watch the podcast offline.
We are still doing the Android Central Podcast. (We're recording live again this Friday afternoon. I hope you join us.) And we still have video for those who actually like seeing us. You'll just have to watch it online, on YouTube.
That's all that's changed.
And as has been the case for some time, we've got a handy playlist all worked up so that you can flip around at will. That's it at the top of this post. Bookmark it. Save it. Shout it from the rooftops. Cause we're not going anywhere.
Does this affect the audio version of the podcast? Posted via Android Central App

No Posted via Android Central App

Hey, g plus just got a ui update, the comments section on mobile looks different Posted via Android Central App

I understand and respect the bandwith saving measures, I only wish Youtube itself was as good as standalone podcast managers. Its not.

I assume this is a cost cutting thing. Posted via Android Central App

We don't mind spending money. It's just that the numbers weren't justifying it.

YouTube hasn't been a good experience for me as of lately. It no longer caches for instant replay, and it takes forever to load songs. And when it does, on ad comes on, lol. Posted via Android Central App- Via HTC One

Hi Phil,
- I was wondering if it's possible to listen to some of the early podcasts? Are they still around somewhere? I'd really want to be able to follow the development and the podcast retrospectively - I started following AC around podcast #60, and I really wonder what the early ones were like.. Please - if possible - how can I/we get to listen to these oldies but goodies?? Cheers from a sunny Copenhagen, Denmark

There on their website Posted via Nexus 7 2013 or Galaxy S5

Well, I certainly enjoyed "catching up" with the latest video cast by watching it and I really enjoyed Phil's unique facial expressions during the video. But, alas old times are bygones, so I guess I will listen only Posted via Android Central App
Android Central Newsletter
Get the best of Android Central in in your inbox, every day!
Thank you for signing up to Android Central. You will receive a verification email shortly.
There was a problem. Please refresh the page and try again.