Disney brings its Movies Anywhere service to Amazon Fire TV and Android TV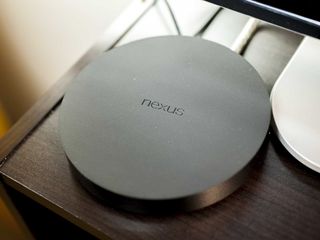 Do you reside in the US and enjoy Disney movies? You're in luck as Amazon has signed a deal with the massive giant of entertainment to bring Disney Movies Anywhere to its Fire TV. Launching in time for the upcoming holidays, those who use the Fire TV or Android TV-powered sets will be able to access the catalogue of entertainment.
All your unlocked content with Disney, including Guardians of the Galaxy, Big Hero 6, will be available on your Fire TV. Sets powered by Android TV will be able to make use of the new Disney Movies Anywhere app launching on September 15. It's worthwhile to simply link your accounts as Disney will throw in a free copy of Monsters Inc. as a thank you.
Learn more about Disney Movies Anywhere
Via: Engadget
Rather have access to Studio Ghibli content tbh... Posted via the Android Central App

Ghibli's not very open to their content being online, especially not in physical/online bundles. We'll be waiting a while for those.

It's probably not a good idea to put a picture of the Nexus Player on this article since Amazon doesn't provide an Amazon Player app that is compatible with it. It's my understanding that Amazon only works with the Fire and Sony devices (read Sony exclusive). EDIT: The image was on the Google+ link. Sorry.

Nice for the Monsters Inc. freebie! But isn't Disney Anywhere content available also in Play Movies, which in turn, are available in YouTube?

You can link your Disney Anywhere account to iTunes and some other services. You don't have to purchase the same thing twice if you use multiple operating systems. That's the main benefit.

Which is a pretty awesome benefit.

It is... I just don't get why it's a big deal that's available for Amazon or Android TV if, at least for Android, those movies could still be available if you linked your Google Account through Play Movies or even YouTube.

Yes it is/was available in Play Movies, but being available in amazon's place is a big deal if you are using a fire stick or fire tv since it just makes it easier.

Yeah, I guess I can see it for Amazon, especially now that the service is also linkable to Amazon Instant Video. Is YouTube available on Amazon though? I'm not sure... if so then it's less of a deal haha. But hey, more options, better for us, right? I just wish you could link more than one account. Why? YouTube is blocked in China, but I think you can still access Amazon Instant Video, or iTunes for that matter.

But you can link Amazon/Google/iTunes/etc to the same Disney Anywhere account, so then the videos will show up on all of them at the same time.

That's what I thought! One account per service at a time... but every time I add a new service, the previous one gets disconnected! So weird.

That is weird. I have Amazon/Google/iTunes connected to mine.

What I like about Disney Anywhere, is when you connect your account, you don't actually need to have their app. Your movies show up in your collection. I just went to the Disney Anywhere app, went to my account settings and linked my Amazon account, now all my Disney Anywhere movies just show up in my Video Library.
If I could get UltraViolet to link to Amazon, I would be completely set.

Not letting me edit my last post. But it seems like you get Frozen for linking your Amazon account. I now have two Frozens in my Amazon library. The one I bought when it was released, and now another one with the Disney Anywhere banner at the bottom. I also now have Monsters Inc, just got the email saying that its been added to my collection. Not sure where that second Frozen is coming from.
Android Central Newsletter
Get the best of Android Central in in your inbox, every day!
Thank you for signing up to Android Central. You will receive a verification email shortly.
There was a problem. Please refresh the page and try again.