10 Amazon Echo Commands You Must Try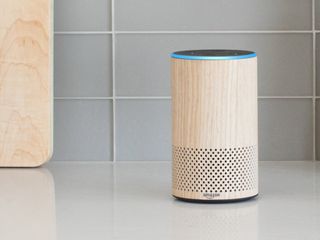 The big feature with every connected speaker is the ability to speak and get something interesting in response. Right now, the connected speaker with the most spoken word features is without a doubt Amazon Echo. The Alexa platform is full of amazing skills and features just waiting for you to enable and test, but that list is considerably longer than most people have time to sort through.
Here's a look at my favorites, the Amazon Echo commands everyone should try!
Control Time
Alarms and timers are a big part of how I use Amazon Echo. "Alexa, set an alarm for 6am" is right up there with "Alexa, set a timer for 45 minutes" when I tell my kids it is time for quiet reading time. You can set quick alarms and timers for anything, and as long as you're within earshot of the system, the timer on it can be a lifesaver.
Get Nerdy
While this may not be an every day feature for most, Alexa has a few Star Wars features hiding in preparation for The Last Jedi this December. You can say ask Alexa to "use the force" or ask it to "speak like Yoda" and the end result is good for a few laughs.
If Star Wars isn't your think, you can entertain yourself for hours by turning the wake command from "Alexa" to "Computer" and indulge a little Trek fantasy instead.
Still not impressed? What about Game of Thrones? Ask Alexa "What does Jon Snow know?" or tell it "Winter is coming" to have some Westerosi fun.
Buy Stuff
Your Amazon Echo can order just about anything available on Amazon, and sometimes you'll find there are actually sales that are only available by ordering through your Echo. The best part is that Alexa looks at your previous orders, so when you say "Alexa, order more toilet paper" it will confirm you want more of the brand you most recently purchased.
Echo can also be used to track existing orders, so you know whether the FedEx truck is going to be there for you today.
Drinks on Me
Alcohol and Amazon go surprisingly well together. Wine drinkers can call upon the MySomm Skill and say "Alexa, ask Wine Gal to recommend a wine for tacos" and get some thoughts on what you should buy.
Not into wine? The Bartender lets you say "Alexa, ask the bartender, what's in a Moscow Mule?" and get everything you need in return.
Kitchen Control
Your Echo is the perfect kitchen companion. It will answer any question you have about measurement conversions when you're trying to tweak a recipe, and if you're not sure what to make you can ask Trending Recipes for the best new things.
Just say "Alexa, ask Trending Recipes for a recent recipe" and you'll get a detailed breakdown of something new to make!
Rules Czar
Family Board Game Night is a lot of fun, right until you're playing the family version of Monopoly with no paper rules and everyone has a different idea of how things work.
Board Game Answers lets you step in and say "Alexa, ask board games how much money everyone starts with in Monopoly" and you'll get started smoothly.
Find my Phone
When tearing your living room apart looking for the phone you are absolutely sure you set down a few minutes ago, Where's My Phone is a little closer than your computer.
Just say "Alexa, ask Where's My Phone to find my phone" and it'll start ringing for you in a couple of seconds.
Translate Languages
Alexa isn't ready to teach you a new language, but it can help you translate some simple sentences thanks to the Translated skill. Enabling this will allow you to say thing like "Alexa, ask Translated how do you say Good Morning in Polish?" and get the correct phrase spoken back to you.
Translated currently supports 36 languages, including Chinese, German, Hindi, and Welsh with more being added regularly.
Shut Up!
Sometimes all you really want from your Amazon Echo is silence. If loud music is playing or Alexa is in the middle of a lengthy explanation you don't want to hear, just say "Alexa, Shut Up!" and you'll get some silence in return. Or, if you just want some background noise, say "Alexa, volume one" and get back to work.
Get the Android Central Newsletter
Instant access to breaking news, the hottest reviews, great deals and helpful tips.