Alexa integration now available for UE Boom 2 and UE Megaboom speakers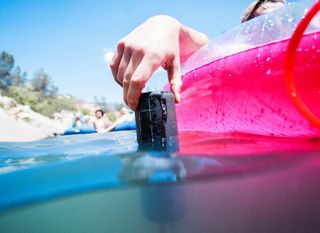 (Image credit: Ultimate Ears)
Amazon's Alexa platform has proven to be very useful for companies that want to create smart devices that are already part of an existing ecosystem. The latest addition to that ecosystem is the Logitech UE Boom 2 (opens in new tab) and the UE Megaboom (opens in new tab).
The speakers added Google Now integration last year, but users now have one more option for their smart assistant: Alexa. Listeners will need to update the UE Boom (opens in new tab) or UE Megaboom companion app (opens in new tab) to update the firmware on the speakers before Alexa integration can be enabled.
Curiously, the update changelog specifies that the integration will not work if the user has a Huawei Mate 9, Google Pixel or OnePlus device. From the Play Store listing:
WHAT'S NEW
Amazon Alexa voice integration on UE BOOM 2. The Amazon Alexa voice integration on UE BOOM 2 feature works through a quick press to the Bluetooth button on your UE BOOM 2. Amazon Alexa voice on UE BOOM 2 is available in the United States, United Kingdom, and Germany only. Huawei MATE 9, Pixel, and OnePlus phones are not supported.
The speakers do not feature always on microphones, so users will need to press the Bluetooth button on the speakers to trigger Alexa.
Do you own a UE Boom 2 or MEGABOOM and plan on using Alexa? Let us know down below!
Well I own a Boom 2 and would use this ..except I live in Australia and use a Pixel ... :(

My megaboom gets to 99 percent with the update but fails to update with the app. Have to wait to update with a PC.

How long did you wait once it hit 99? I thought mine was "stuck" too, but I waited it out and it eventually completed the firmware update - perhaps a full 5 or 10 minutes.

I have a OnePlus, but I was excited at first.

Anyone in the UK get Alexa to work on a megaboom? I bought the megaboom for the alexa integration. I've set it up but when I tap it says I have no music or just ignores me. If I ask for a specific song it replies saying my amazon marketplace isnt set up correctly (is that a country/location setting thing?). Everything appears to be correct in the Alexa app but it just will not play anything. I've even stopped the app, cleared cache, restarted uninstalled etc etc but when I set it up again it is the same! I've mailed UE for support but hoped someone had some experience. Im using a Moto G4 plus
Android Central Newsletter
Get the best of Android Central in in your inbox, every day!
Thank you for signing up to Android Central. You will receive a verification email shortly.
There was a problem. Please refresh the page and try again.