This popular Mophie Qi wireless charger proves slow and steady loses the race
Even if my Mophie Dual Wireless Charging Pad wasn't defective, I probably still wouldn't recommend it.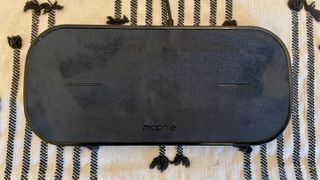 (Image credit: Michael Hicks / Android Central)
In an ideal world, the Mophie Dual Wireless Charging Pad would be exactly what I need: a convenient spot for my partner and me to charge our smartphones overnight — with no need to worry about different wires because we use an Android and iPhone, respectively — and a USB port to charge a third device as well.
My first mistake was that I purchased my Mophie Pad through Amazon. And so, like most consumers these days, I ran into the issue of receiving a "new" device that was so obviously used, broken, returned, and reshipped to me. It's a problem most tech journalists miss because they get their products directly from companies, while everyday people have to roll the dice.
I reached out to ZAGG — which owns the Mophie brand — for comment as to how I received a new device that was already registered on their website. And I had Amazon ship me a replacement that may or may not solve some of my problems with the defective unit.
But looking past my specific issue — the left charging pad stops working after about 30 minutes, without fail — the device itself has a few key issues that compounded my frustration. The Mophie Dual Wireless Charging Pad definitely isn't one of the best wireless charging pads, despite its promise.
What I liked
The concept of the Mophie Dual Wireless Charging Pad was sound. It's a dual 10W charger that lets you charge two phones or Qi-enabled accessories simultaneously.
Before the left charging pad showed its true colors, both phones successfully charged at the same time. When charging my Galaxy S22+, adding my partner's iPhone 14 Pro didn't change the estimated "time until 100%," which is exactly what you want: a consistent 10W speed rather than secretly downgrading to 5W if you use both pads.
Similarly, I didn't notice any charging time change when I plugged in my Garmin Forerunner 265 using the USB-A port next to the charging port. Having that option to keep three devices charged with just one plug and one cable is genuinely handy.
Otherwise, I appreciated that the Mophie Charging Pad has a soft fabric material that will ensure your phone doesn't get accidentally scratched if it slides off of the pad. It also had little issue charging through phone cases, aside from a slight delay forming the connection.
What I don't like
Despite temporarily working out of the box, the Mophie Dual Wireless Charging Pad's left charger randomly gave out about an hour after I started charging two phones. I only noticed because I was actively tapping the iPhone screen to check its battery progress.
Reseating the phone did nothing; eventually, my only recourse was to unplug and replug in the charger. This made it work again for 30 minutes before it stopped. After it happened again after another reset and a 30-minute wait, I gave up.
This Mophie Qi charging pad has white LED indicators on the front that light up when they sense a connection, or blink slowly when it senses a phone but can't charge it properly (as in my case). In theory, this is helpful.
In practice, the design is pretty nonsensical: You can't see these lights because your phone blocks the view, unless you lean your head down to get parallel with the device. Also, the LEDs turn off after a minute, so you can't see if it's charging unless you tap your phone to check. Even the blinking warning pattern stops after a while.
A charging pad like this needs to be consistent, so you can trust it to just work if you put your phone on it overnight for a slow boost of up to 100%. Well, the right-side pad was pretty consistent, so maybe if the models available were actually new, we'd be in business.
I'm doing my best not to hold all of the Mophie Dual Wireless Charging Pad's issues against it until I get a replacement. But to be clear, I'm not the only person to have this exact same blinking-light glitch, based on online reviews.
I'll also note that finding the sweet spot with this charger can be challenging. Sometimes, placing my S22+ on it would show a "Fast wireless charging" indicator, but other times it showed that it would take twice as long — up to 4 hours — to charge before I recentered it. For iPhone owners buying this, they won't be able to tell since iOS still doesn't have an "X minutes until full" indicator.
My last point is unrelated to poor design choices or broken chargers: 10W is fairly slow! I charged my dead Galaxy S22+ up to 100%, and despite my phone initially saying it would take 2hr 30min, it took closer to four hours. Once it got past the Fast Charging phase, charging on the Mophie Dual Wireless Charging Pad slowed down to a crawl — on the right side that was supposedly fully functional — with the estimated time proving misleading.
Mophie Dual Wireless Charging Pad: Should you buy?
Despite Google officially certifying the Mophie Dual Wireless Charging Pad as one of the best wireless chargers for Pixel 7, I find it hard to recommend.
Even if you buy it from ZAGG or the Google Store at the full $80 price to avoid Amazon's quality issues, you're still buying a slow charger when you could probably find two $40 charging pads with a faster speed. It's relevant to families that own two Pixel 7s or Pixel 7 Pros, which charge at a snail's pace with anything besides the Pixel Stand.
10W is not at all convenient for quick top-offs; it's only relevant as something you can use for a slow recharge overnight. If that's something you can accept, then by all means, choose the Mophie Dual Wireless Charging Pad. But if you're sharing a charging pad with a family member who uses another phone with a faster charging maximum, I'd bet they'd rather look for their own stand instead.
Mophie Dual Wireless Charging Pad
This synthetic suede charging surface has enough room to charge a pair of Qi-enabled smartphones or other devices at a leisurely pace, assuming you have better luck with quality control than I did. It even charges a third device using the USB-A port.
Get the Android Central Newsletter
Instant access to breaking news, the hottest reviews, great deals and helpful tips.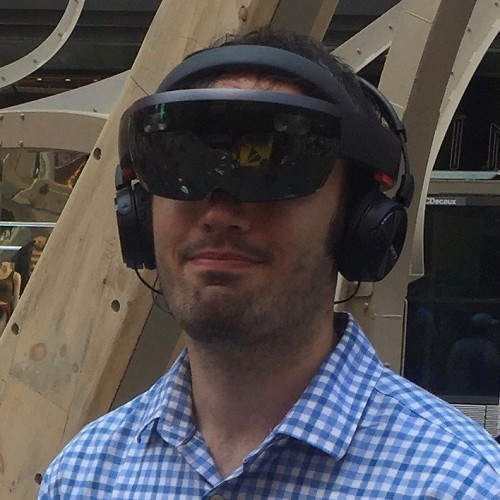 Senior Editor, VR/AR and fitness
Michael spent years freelancing on every tech topic under the sun before settling down on the real exciting stuff: virtual reality, fitness wearables, gaming, and how tech intersects with our world. He's a semi-reformed Apple-to-Android user who loves running, D&D, and Star Wars. Find him on Twitter at @Michael_L_Hicks.