Yale Assure Lock 2 vs. Lockly Secure Pro Deadbolt
The Yale Assure Lock 2 and Lockly Secure Pro Deadbolt are two great keyless door lock replacements worth considering.
A decent entry lock
If you're looking for a simple solution to replace your standard keyed door entry, the Yale Assure Lock 2 fits the bill. You can get it with Bluetooth or add on a Wi-Fi kit, share access for guests and family members, and even control it with your Apple Watch.
For
Compatible with most doors
Both keyed and keyless entry options
Can set up door sensing automatic lock
Compatible with Apple Watch
Against
Doesn't come with Wi-Fi as standard
No biometric fingerprint reader
Simple keypad entry isn't as secure
Lockly Secure Pro Deadbolt
A feature-rich option
If you want something higher end, the Lockly Secure Pro Deadbolt might be an older model, but it's still a wonderful solution for affording keyless entry to your home, with the ability to lock and unlock the door from virtually anywhere over Wi-Fi. With fingerprint biometrics as well, you have plenty of entry options.
For
Comes with deadbolt or latch option
Includes Wi-Fi hub and connectivity
Has a fingerprint sensor
Scrambled keypad entry for extra security
Against
More expensive
Older model
Screen easily smudges
Smart locks are popular nowadays, and two models worth considering are the Yale Assure Lock 2 vs. Lockly Secure Pro Deadbolt. But these are two very different smart locks that you'll need to learn a bit more about in order to make a decision between them.
Yale Assure Lock 2 vs. Lockly Secure Pro Deadbolt: The key things to know
Why you can trust Android Central Our expert reviewers spend hours testing and comparing products and services so you can choose the best for you. Find out more about how we test.
Launched in September 2022, the Yale Assure Lock 2 is a good, entry-level smart lock that affords keyless entry for everyone in the family. Compatible with most doors, it's easy to install using detailed online step-by-step instructions. All you need is a Philips head screwdriver, though you can also bring along some other tools to further simplify and perfect installation, like a pencil, utility knife, level, tape measure, drill, and wood mortise chisel. It comes with the necessary mounting brackets.
Once done, control it using the Yale Access app, which is available for both Android and iOS. You can share app access with others, and send easy-to-create entry codes to family members, service people, neighbors, dog walkers, and even renters, all from the app. You can add up to 250 entry codes. It's also compatible with Apple Watch and there's an option for a backup key should the system not be working for any reason, or you left your phone at home, for example.
A neat DoorSense feature can be set up to automatically lock the door every time you walk outside and close it. It's perfect for those moments when you can't remember if you locked the door or not (which inevitably always occurs when you're halfway to your destination).
There are two options, keyed and key-free as well as one with a touchpad or one with a keypad if you prefer physical keys. It connects via Bluetooth, which is built-in. You can, however, upgrade by adding the Yale Wi-Fi Smart Module, which adds more features, most notably, the ability to control everything over Wi-Fi as well as real-time notifications, There's also a fully upgraded version that includes Wi-Fi connectivity, and adds Amazon Alexa, Google Assistant, and Siri voice control capabilities as well.
Available in Black Suede, Bronze, or Satin Nickel, there's an option to match every porch and home décor and door color. It's powered by four AA batteries, which come in included in the box.
Introduced back in the Spring of 2019, The Lockly Secure Pro Deadbolt is a much more sophisticated solution that uses biometric fingerprint recognition as well as a numeric PIN code. A nice touch is that since it uses fingerprints, you can choose between a right- or left-handed fingerprint reader, situated on the right or left side of the unit. (As a South Paw, this is something lefties will appreciate more than you realize).
It remembers up to 99 fingerprints and Android Central's Rebecca Spear notes in her review that she never had an issue with it recognizing her fingerprint quickly and accurately.
With the PIN code entry, meanwhile, the number locations are always scrambled and there are four buttons with three numbers on each so someone looking for smudge marks to figure out your code, for example, or secretly watching you input it, can't easily figure it out. While this is a useful feature, it does mean you'll have to pay more attention each time you input the code since muscle memory won't work.
The lock, available in a deadbolt or latch version (both with physical keys as a backup), comes out of the box with a secure link Wi-Fi hub for remote control (it does not appear as though a version without Wi-Fi is available anymore). This includes locking and unlocking the door from virtually anywhere using your phone and distributing electronic keys for keyless entry to friends, family members, service individuals, and temporary renters.
You can also set up a one-time access code that can be used offline as well. You receive a notification in the intuitive and easy-to-use Lockly app whenever someone locks or unlocks the door, which is nice for added security, offering real-time monitoring as well. A door sensor, meanwhile, can be installed as well and let you know if the door is ajar.
Available in Satin Nickel, Matte Black, Venetian Bronze, or Brushed Gold and also powered by four included AA batteries (Spear loves the battery indicator so you know when it's running low), the Lockly Secure Pro Deadbolt is a perfect option for the high-tech household. Spear does note, however, that the screen smudges easily. But this is a necessary price to pay for the added security of the shuffling PIN code numbers.
Also keep in mind that because of the more complex set-up, it's recommended to use professional installation, and Lockly has partnered with experts for this. This, however, depends on your level of know-how.
For example, Spear, who has installed many smart locks over the years, heeded the instruction manual warnings that installation needed to be done perfectly or the lock wouldn't work, as was able to do it herself. In fact, she said it only took her 10 minutes to install and a few extra minutes to download the app and set it up. She says the "average handy person" should be able to do it, but if you're uncertain, hire a professional or get a handy friend or family member that you trust to come help.
Yale Assure Lock 2 vs. Lockly Secure Pro Deadbolt: The specs
We'll sum this all up to help you decide, but first, let's look at the key specs for these two smart locks.
Swipe to scroll horizontally
| Header Cell - Column 0 | Yale Assure Lock 2 | Lockly Secure Pro Deadbolt |
| --- | --- | --- |
| Keyless Entry | Yes | Yes |
| Keyed Entry | Yes (back-up) | Yes (back-up) |
| App | Yale Access | Lockly |
| Entry Type | PIN Code | Fingerprint, offline access code |
| Door Lock Type | Touchscreen, Keypad | Deadbolt, Latch (with fingerprint reader) |
| Share Access | Yes | Yes |
| Wi-Fi | Add-on option or variant | Comes with hub |
| Bluetooth | Yes | Yes |
| Power | 4 AA batteries (included) | 4 AA batteries (included) |
| Installation | Simple with instructions | Might require professional |
| Outdoor temperature rating | -22°F to 140°F | -4°F – 140°F |
| Colors | Black Suede, Bronze, Satin Nickel | Satin Nickel, Matte Black, Venetian Bronze, Brushed Gold |
As you can see, there are some distinct differences here in how these two smart locks operate.
Yale Assure Lock 2 vs. Lockly Secure Pro Deadbolt: Which should you buy?
Looking at the Yale Assure Lock 2 vs. Lockly Secure Pro Deadbolt, these are very different products. They are both smart locks that support Google Assistant, which is something you might appreciate. They are both relatively easy to install, replacing a standard keyed door lock with a keyless option for added security and ease. But there are marked differences.
For a simpler solution, you'll want the Yale Assure Lock 2. You can give everyone in the family as well as anyone else who requires access either permanently or temporarily a unique passcode. Even elderly grandparents will be able to enter this with ease, just like they would a banking PIN code.
For those who like higher-tech, however, consider the fully upgraded Wi-Fi option which will cost a bit more but give you the benefit of being able to control the lock from virtually anywhere, whether you're at the office or away on vacation. Without it, you can create and send codes from the app but you can only lock and unlock the door when in close proximity using Bluetooth. If you're unsure whether you might need this or not, you can always buy and install the base model. If you decide you want Wi-Fi after the fact, get the Smart Module. So, there are lots of options with this versatile model.
But if you know you want something more involved and high-tech out of the gate, go for the Lockly Secure Pro Deadbolt. It's more expensive, and the variant without Wi-Fi doesn't seem to be available anymore. But you get secure fingerprint biometrics for a higher level of security. While someone might theoretically be able to figure out a passcode, a fingerprint isn't something that can be replicated. There's the option to send PIN codes for one-time entry as well.
With Wi-Fi out of the box thanks to the included hub, you can access the lock from virtually anywhere for added peace of mind. Plus, you can use the app not only to grant access but also to receive notifications about whenever someone enters or leaves the home. For families with teenagers or elderly parents, who have cleaners or pet sitters, or who vacation often, this could be a useful feature to have. But keep in mind that you might need professional installation with this model if you're not particularly handy.
Now, you can upgrade to the Wi-Fi version of the Yale Assure 2 and get many of these same features, However, you're missing the fingerprint reader, but if this doesn't matter to you, the Yale Assure Lock 2 with Wi-Fi upgrades might be sufficient. But I do love that the Lockly Secure Pro Deadbolt is not only a deadbolt (or latch) but also scrambles the codes, making it more difficult for prying eyes or clever thieves to gain entry.
Bottom line: for a simple option you can upgrade later, go with the Yale Assure Lock 2. If you want something higher-end out of the gate with fingerprint scanning versus PIN entry codes, go for the Lockly Secure Pro Deadbolt. Looking for other options? Check out our ranking of the best smart locks you can buy.
A simple solution
What's great about the Yale Assure Lock 2 is that you can opt for the simplest version in the type you like, with touchscreen or keypad, then upgrade if you decide you want to add remote access via Wi-Fi. It's affordable, easy to install, and a perfect first foray into the world of smart locks. It's more basic, but this might be all you need or want.
Lockly Secure Pro Deadbolt
More advanced option
If you want to go with biometric fingerprint reading instead, the Lockly Secure Pro Deadbolt is a higher-end solution that comes with a Wi-Fi hub so you can access the lock remotely right out of the box. Plus, you also get real-time updates when someone enters or leaves the home. This is a viable upgrade option if you are ready to get something more advanced.
Get the Android Central Newsletter
Instant access to breaking news, the hottest reviews, great deals and helpful tips.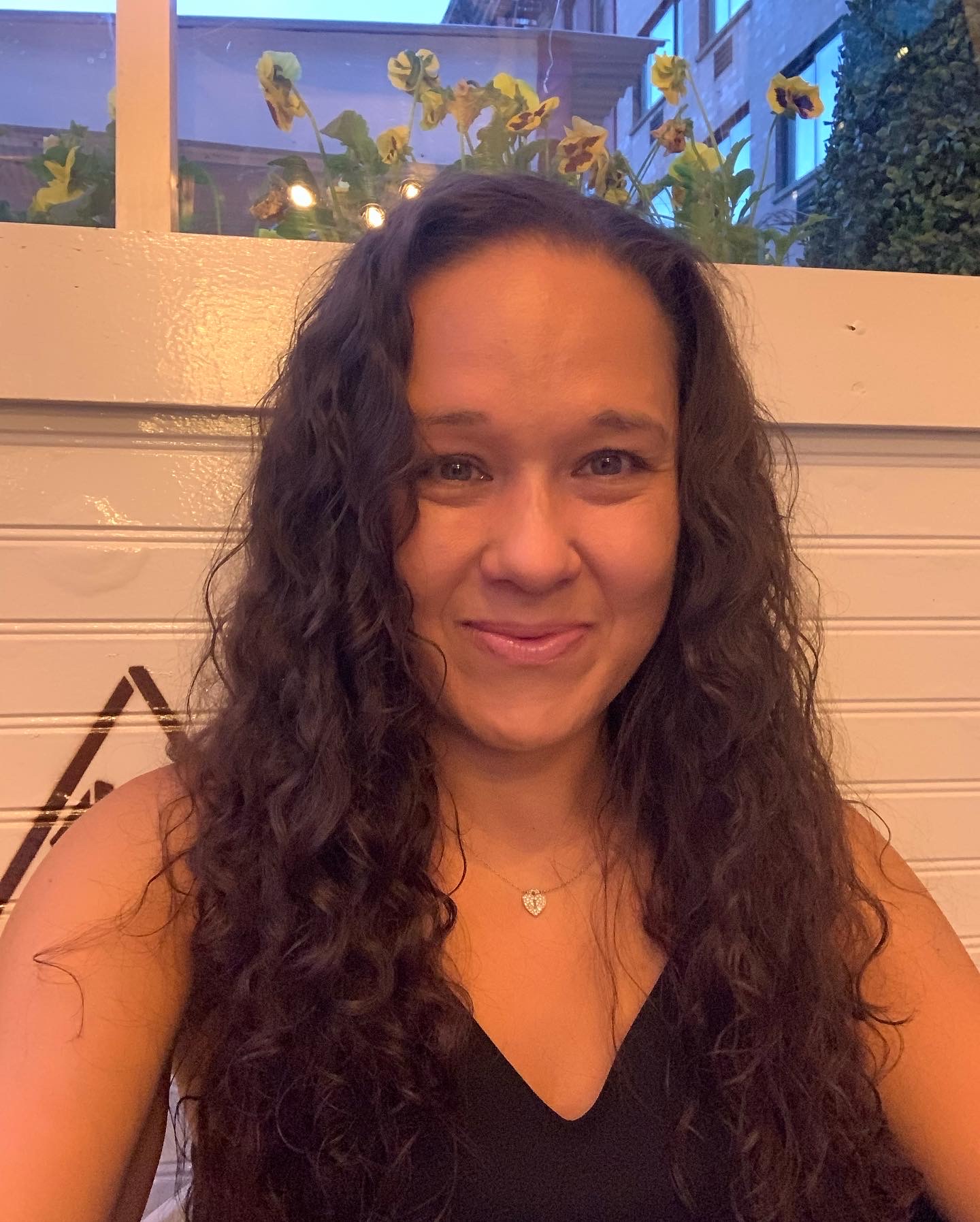 Christine Persaud has been writing about tech since long before the smartphone was even a "thing." When she isn't writing, she's working on her latest fitness program, binging a new TV series, tinkering with tech gadgets she's reviewing, or spending time with family and friends. A self-professed TV nerd, lover of red wine, and passionate home cook, she's immersed in tech in every facet of her life. Follow her at @christineTechCA.