Best ASUS Wi-Fi routers in 2023
It's time to give your home network an upgrade.
ASUS is one of the largest router brands globally, and it has an extensive portfolio of products in the networking category. Whether you're looking for a powerful Wi-Fi 6E router, a high-end gaming router with RGB lighting, or a budget-focused Wi-Fi 6 router that delivers reliable coverage, ASUS has several options to pick from. One of the best features of ASUS routers is the software; the brand's pre-installed router firmware is easy to use and has plenty of configurability, and you get a lot of security features for free — unlike other brands that charge a license.
I'm prioritizing Wi-Fi 6E routers as they include wider channels and bands that work at a higher frequency, and with most target devices — like your phones, notebooks, and tablets — featuring Wi-Fi 6E, it makes sense to pick up a router that uses the standard.
Upgrade your home network with these ASUS Wi-Fi routers
Why you can trust Android Central Our expert reviewers spend hours testing and comparing products and services so you can choose the best for you. Find out more about how we test.
Best overall
The RT-AXE7800 has all the features you need in a Wi-Fi 6E router; it has tri-band connectivity with a total throughput of 7800Mbps, you get three Gigabit Ethernet ports along with one Gigabit WAN/LAN port and a 2.5 Gigabit WAN/LAN port, so if you're thinking of switching to multi-gigabit internet connectivity, this router will be able to handle the bandwidth. It has wide 160MHz channels and a dedicated 6GHz band, the six antennae deliver a strong signal, and you can easily extend the connection by picking up another unit and pairing both via the brand's AiMesh platform.
ASUS ROG Rapture GT-AXE11000
Best for gaming
The ROG Rapture GT-AXE11000 is one of the fastest routers you can buy today, and as the name suggests, it has a total theoretical bandwidth of 11000Mbps over three bands. One of those bands is based on the latest 6GHz frequency that delivers increased bandwidth, and you get 160MHz channels here. The eight high-gain antennae ensure no corner of your house is without a signal, and the router has dedicated gaming-focused features designed to prioritize gaming traffic. Oh, and the design is pretty cool too thanks to RGB lighting.
Best mesh system
While you can turn most ASUS routers into a mesh system, the ZenWiFi ET8 was designed from the ground up to work in a mesh configuration. The ET8 is sold in a pack of two, and the mesh system provides a coverage of up to 5,500 sq. ft. and has a total effective bandwidth of 6600Mbps. It uses a tri-band configuration with a dedicated back that serves as the wireless backhaul — which is used to transmit data to and from the router to the satellite — and the best part is that you don't miss out on all the exhaustive features that ASUS offers on its standalone routers.
Best Wi-Fi 7 router
Wi-Fi 7 is the next big thing in wireless connectivity, and the RT-BE96U has all the features you need in a next-gen router. This Wi-Fi 7 router has tri-band connectivity with a 6GHz band, and it introduces 320MHz channels — double the width of 160MHz. The three bands deliver a total bandwidth of up to an insane 19000Mbps, and you get multi-link connection, a new feature in Wi-Fi 7 that bridges two bands to deliver faster bandwidth. The router has dual 10GbE Ethernet ports at the back, eight high-gain antennae, and is a terrific (if costly) way to future-proof your home network.
Best value
If you just need a reliable Wi-Fi 6 router that delivers a stable signal, the RT-AX3000 ticks all the right boxes. This router misses out on the 6GHz band, but it is significantly more affordable, and you don't miss out on the basics: the 5GHz and 2.4GHz bands deliver a bandwidth of 3000Mbps in total, and you get four Gigabit ports at the back. You can also buy two of these and create a mesh system, extending the range significantly.
Budget gaming router
The TUF-AX5400 may not look quite as flashy as ASUS's other gaming routers, but it has plenty of useful features. There's the ability to bridge two Ethernet ports together to increase bandwidth, and you get a dedicated gaming port that has the highest traffic priority when several devices are connected to the network at once. The Wi-Fi 6 router has wide 160MHz channels that deliver greater bandwidth, and overall, it is a solid option if you want a gaming router for less.
ASUS ROG Rapture GT-AXE16000
Ultimate Wi-Fi 6E router
Need the fastest Wi-Fi 6E router that ASUS has to offer? The ROG Rapture GT-AXE16000 is for you. This RGB-lit behemoth has four bands — one 6GHz, two 5GHz, and one 2.4GHz — and it has a total bandwidth potential of 16000Mbps. You get four 10GbE Ethernet ports, and you can use one of these with a WAN connection, so if you're mulling a switch to a 10 Gigabit fiber line, this is the best router for your needs.
Best entry-level pick
If you're eyeing an entry-level Wi-Fi 6 router, the RT-AX1800S has everything you need. You get a 5GHz band alongside 2.4GHz connectivity, and it has a total bandwidth of 1800Mbps. There are four Gigabit Ethernet ports at the back, the router includes all of ASUS's software features, including built-in VPN, IoT protection, and a dedicated gaming mode. Of course, you can extend the connectivity by picking up another unit and pairing the routers together via the brand's AiMesh system.
Best for multi-gig connectivity
Say you don't want to invest in a networking switch and want a router with plenty of Ethernet ports. The RT-AX89X is designed just for this particular use case, with the router offering eight Gigabit Ethernet ports. But that's not all; you also get a 10GbE SFP+ port alongside a 10GbE Base-T port, giving this router a distinct edge when it comes to connectivity. This is a Wi-Fi 6 router, so you don't get the 6GHz band, but the dual-band configuration with 12 streams has a high bandwidth of 6000Mbps, and you don't miss out on any software features.
What's the best ASUS router right now?
ASUS makes a lot of routers, and if you're in the market for a Wi-Fi 6E router that doesn't cost too much but still delivers excellent connectivity and has the latest features, you should consider the RT-AXE7800. It has multi-gig Ethernet connectivity, more bandwidth than you'll need, and offers the 6GHz band with 160MHz channels. You also benefit from ASUS's software features, and should you need to increase coverage later on, you can always add to it via the flexible AiMesh system.
If you need a mesh solution that works out of the box, the ZenWiFi ET8 is the obvious choice. This mesh system has excellent coverage, more features than its immediate rivals, and a striking design that looks great.
Need a router for gaming? You can't go wrong with the GT-AXE11000. This is easily one of the best Wi-Fi 6e routers available today, and it combines an aggressive style with unbelievable bandwidth, exclusive gaming features, and so much more. It's overkill for most users, but if you need fast connectivity and don't mind paying a bit more, it is the obvious choice.
Conversely, if you just need a Wi-Fi 6 router that excels at the basics, the RT-AX3000 is a terrific choice.
What to look for in a modern Wi-Fi router
There's a lot of jargon when it comes to routers, so if you're interested in buying a new router and don't necessarily know how to differentiate between various products, here's a high-level overview of what all of the terms I outlined above mean. Broadly, these are the things you need to consider when buying a new router:
Bands: This is a broadcast frequency that routers use to transmit and receive data. For home routers, there are three frequencies: 2.4GHz, 5GHz, and 6GHz. 2.4GHz has the widest range but cannot carry much bandwidth, and this band is used mostly for IoT products these days. 5GHz is the workhorse band, offering decent coverage and high bandwidth. Most routers available today leverage this band heavily. The 6GHz band debuted with Wi-Fi 6 routers, and it has the ability to deliver significantly more bandwidth than 5GHz.
Channels: Think of channels as lanes on a highway — the more lanes you have, the more traffic it can accommodate. A 2.4GHz band is limited to channels that are 20Hz wide, so in highway parlance, this is equivalent to a two-lane road. A 5GHz band, meanwhile, has channels that are as wide as 80Hz, so think of it as an eight-lane highway — there's much more potential for data transmission. Wi-Fi 6 introduced 160MHz channels, and these are designed for multi-Gigabit wireless transmission. Wi-Fi 7 builds on that with the rollout of 320MHz channels, paving the way for 10 Gigabit transmission over Wi-Fi.
Ports: Most routers will have at least four Gigabit Ethernet ports along with a WAN port that plugs into your internet provider's modem. With the introduction of Wi-Fi 6E and Wi-Fi 7, router manufacturers started adding 2.5 and 10 Gigabit Ethernet ports to routers, so if you're thinking of getting a multi-Gigabit internet connection, you'll need to pick up a router that has at least a 2.5 Gigabit WAN port. Otherwise, the Gigabit port will be the bottleneck for your home network, and you won't see bandwidth of over 1Gbps.
Ideally, when buying a Wi-Fi 6E router, you'll need tri-band connectivity that includes all three bands — 2.4GHz, 5GHz, and 6GHz — along with 160MHz channels. Most mid-range routers now offer these bands and channels as standard, and even on budget options that don't have the 160MHz channels, you will notice much better connectivity as they include the 6GHz band and its associated channels. As the band is relatively new, it doesn't have nearly as much congestion as the 2.4GHz or 5GHz bands, so you're less likely to run into interference from nearly networks.
Get the Android Central Newsletter
Instant access to breaking news, the hottest reviews, great deals and helpful tips.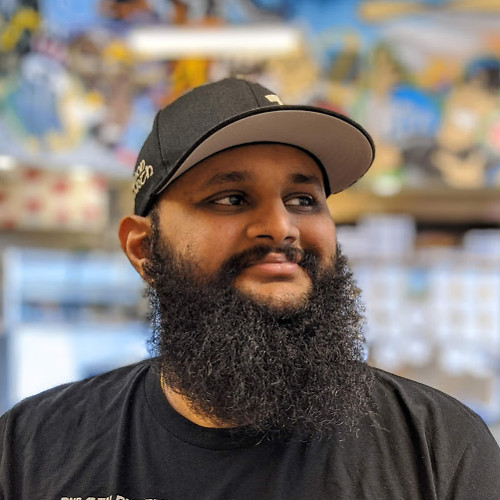 Harish Jonnalagadda is a Senior Editor overseeing Asia at Android Central. He leads the site's coverage of Chinese phone brands, contributing to reviews, features, and buying guides. He also writes about storage servers, audio products, and the semiconductor industry. Contact him on Twitter at @chunkynerd.