There's a lot to like about the NexDock Wireless. The company has been around for a few years, and its latest iteration offers a pretty incredible experience if you want to use something Samsung DeX or Motorola Ready For. This transforms your phone into a desktop-like experience, with your phone providing the power and the NexDock Wireless handling the rest. There are a few qualms, but it's still a pretty solid device overall.
Pros
+

Lightweight and extremely versatile

+

Convertible design

+

Keyboard is much better than expected

+

Adds microSD card slot and 3.5mm headphone jack to any device.

+

Multiple ways to connect your devices
Cons
-

Trackpad is just bad.

-

Speakers are pretty useless

-

Don't go wireless unless you need to
Why you can trust Android Central Our expert reviewers spend hours testing and comparing products and services so you can choose the best for you. Find out more about how we test.
There have been a couple of unique products making waves in our niche corner of the world. These are basically laptops without any internals, instead, relying on you to connect a device to it in order to give it the "brains" it needs.
Nexdock has been a pioneer in the space, and the company's NexDock Wireless is the latest iteration on this idea of a portable computing platform that's powered by your phone or another device.
NexDock Wireless: Price and availability
NexDock has two devices that are currently available with the NexDock 360 and the NexDock Wireless. The NexDock 360 is priced at $299, and if you want to connect your devices wirelessly, then you'll have to pay an extra $50 for the NexDock Wireless. Both of these options are currently available and will ship within three to four business days directly from NexDock.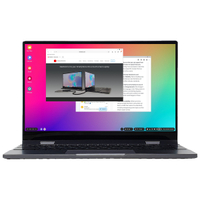 NexDock Wireless
The NexDock Wireless might not seem appealing to some, but it's a pretty incredible option for those who either want to use Samsung DeX while providing a laptop form-factor.
NexDock Wireless: The basics
Whenever Samsung debuts a new smartphone, there's a lot of focus placed on the camera hardware, new software features, and whatever else the company wants to talk about. But something we rarely ever hear about is a feature that was introduced back with the Galaxy S8 - Samsung DeX.
This essentially turns your smartphone into a computer, complete with a traditional desktop interface, all while using your favorite Android apps. DeX is available on everything from the Galaxy S23 to the Galaxy Z Fold 4, and many of the best Samsung tablets. And with something like the NexDock Wireless, all you need to do is plug in the included USB-C to USB-C cable to get started.
From there, your phone (or tablet) will use the built-in keyboard and trackpad. But as the name suggests, NexDock Wireless has another trick up its sleeve. You don't need to rely on the USB-C cable to use the NexDock with your phone. Instead, you can just use Samsung DeX wirelessly, and everything will work just as you would expect.
As for "specs," the NexDock Wireless sports a 13.3-inch IPS touchscreen convertible display, with a 1920 x 1080 resolution, and a built-in 44Wh battery. Surprisingly, there are actually a few ports as you'll find a trio of USB-C ports (data, input, charging), a mini HDMI port, a microSD card slot, and a 3.5mm headphone jack.
NexDock Wireless: But why?
For the past few years, I've seen devices like the ones offered by NexDock, but never really felt a compelling enough reason to grab one for myself. That all changed one day when I was waiting at a local pharmacy and a spark of creativity struck. Thankfully, I had my trusty Galaxy Z Fold 4 on me, so I just started pecking away at the tablet-like screen.
Normally, I pack a light bag and throw in a Chromebook or my MacBook Pro, but this just so happened to be one of the few times when I didn't. And while actually writing out the article on my Fold was just fine, the same can't be said about trying to format it for our in-house CMS. Formatting everything was just a nightmare and part of that can be attributed to using the smaller screen to try and find images to insert or upload.
Because of that single experience, I decided that instead of needing to undock either a Chromebook or MacBook, my "go bag" would consist of the NexDock, a battery pack, and a couple of cables. With this, I can just pick up my bag, head out, and be ready for the next time that creativity strikes.
Actually using the NexDock Wireless is less about dealing with a complicated setup process and is more about making sure that your connected device works the way that you need it to. With the Galaxy Z Fold 4, this means diving into the Samsung DeX settings, which allows you to adjust the display, Taskbar, keyboard, and trackpad settings.
I'm not going to be covering DeX-specific features, but it really does feel like I'm using a Samsung laptop with access to all of my favorite apps. Who needs Airdrop to transfer files or edit photos if I can just fire up the Photos app or a file manager and grab everything I need?
Actually using the NexDock Wireless isn't all that different from some of the best Chromebooks or pretty much any other device. NexDock managed to absolutely nail the keyboard, which has been on par with my MacBook Pro and HP Dragonfly Pro Chromebook. You have plenty of different shortcuts, packed into the deck, including the ability to control media playback, and there's even a dedicated NexDock button that will open the "App Drawer" to search for different apps.
Admittedly, I haven't really found myself using the "convertible" aspect of the NexDock, but it's served quite nicely as a way to watch some videos or play some games. If you do want to play some games, you are "limited" to a 60Hz refresh rate, but this shouldn't be too much of a big deal.
NexDock Wireless: There are some quirks
There is one major gripe that I have with the Nexdock Wireless and it's the trackpad. I'm not going to bury the lede here; it's just bad.
Does it allow you to move the cursor around and click? Yep. But it took me just a few minutes before I dug out a Bluetooth mouse to use it when I went to the coffee shop. I know that this is already a niche device, but that should really be even more of a reason for the company to nail all the details.
It continues to boggle my mind that you can get a Chromebook for less than $300 that has a better (albeit, marginally) trackpad than what the Nexdock implements. I'm really keeping my fingers crossed that if Nexdock releases a new version, they use something different because it's tough to describe just how much I dislike this experience.
Less frustrating, but still worth pointing out are the built-in speakers. Even in a quiet room, playing music from Spotify or watching a YouTube video is practically impossible. That makes the 3.5mm headphone jack even more important, but chances are, you already have a set of Bluetooth headphones paired to your phone.
Nexdock Wireless: It's not just for phones
I've already mentioned that this can also be used in tandem with your phones or tablets. But there is one unexpected integration that I have come to thoroughly enjoy and that's using the NexDock as a companion to my Steam Deck.
Yes, the Steam Deck is primarily a gaming device, but as our compadres over at Windows Central have covered, there's a Desktop Mode available. This takes you into a Linux environment powered by KDE Plasma 5, which is based on Arch Linux.
From here, I'm able to tinker around with different Linux apps, make sure that all of my emulators and ROMs are properly set up, and more. But much like using Samsung DeX, I can plug my Steam Deck into the NexDock wireless, and enjoy games on the bigger screen. Or I can switch over to Desktop Mode and get some work done.
It's not the "perfect" mobile gaming solution, but it does work darn well. You won't experience fast refresh rates, but that's just fine with me as I've just been mainly working through my first playthrough of Fallout: New Vegas anyways.
NexDock Wireless: The competition
The only company (that I've seen) working on products similar to NexDock, is UPERFECT. The company is known for some pretty impressive portable monitors, but the UPERFECT LapDock line also makes it easy to use in tandem with your phone, tablet, or other devices.
The UPERFECT X 14 Pro is the direct competitor to the NexDock Wireless, as it sports a 14-inch FHD touchscreen display, multiple USB-C ports, micro HDMI, and a microSD card slot. It also allows for wireless connectivity to your devices, while sporting a convertible design. While it retails for much more ($600), it's currently on sale for just $390 at the time of this writing.
From there, the only other "competition" is using a combination of a portable monitor, Bluetooth keyboard, and a mouse. You could use your phone as a trackpad if you really wanted to, but this doesn't provide the all-in-one portable solution that the NexDock does.
NexDock Wireless: Should you buy it?
You should buy this if:
You don't want to use a Windows or macOS laptop or a Chromebook.
You want a laptop powered by your phone.
You need to travel and want a lightweight and compact device.
You shouldn't buy this if:
You're on a budget.
You don't see the point of redundancy in a lapdock.
If you've made it this far, then I have to thank you. I didn't come into this review thinking that I would have so much to say, yet, here we are.
The NexDock Wireless is a niche device for an already-niche subset of users who even know about things like Samsung DeX. There's definitely an argument that pairing your phone with something like the NexDock is better than just using your current laptop.
But things get a bit murkier when it comes to deciding between spending $350 on the NexDock compared to a cheap Chromebook. Despite my feelings about the trackpad, I would go so far as to say that using your phone paired with the NexDock is a better solution.
Cheap Chromebooks are quite useful, but you'll be extremely limited in terms of performance. Meanwhile, the NexDock is powered by your phone, and with DeX at your side, there's not much that you won't be able to do.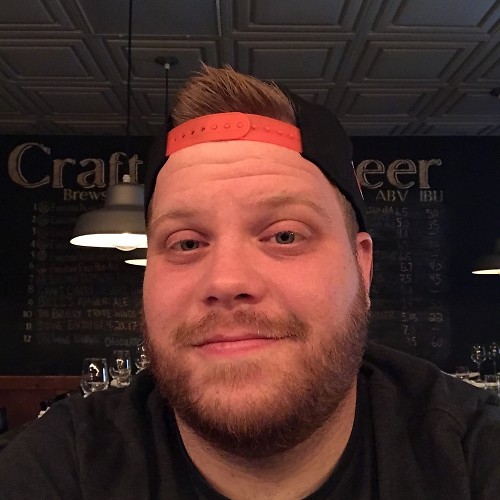 Senior Editor - Chromebooks, tablets, and wearables
Andrew Myrick is a Senior Editor at Android Central. He enjoys everything to do with technology, including tablets, smartphones, and everything in between. Perhaps his favorite past-time is collecting different headphones, even if they all end up in the same drawer.