The QuietOn 3.1 sleep earbuds combine a pair of earplugs with active noise cancelation to block out distracting noise during bedtime, giving you a peaceful slumber. Because of their small size, the buds are extremely comfortable to wear, even for side sleepers, but there is no ambient noise to soothe you; only a restful blanket of silence that comes at a cost.
Pros
+

Lightweight and small

+

Long stamina

+

Solid ANC performance

+

Comfortable fit
Cons
-

Expensive

-

No sleep detection

-

Not for listening to media content
Why you can trust Android Central Our expert reviewers spend hours testing and comparing products and services so you can choose the best for you. Find out more about how we test.
QuietOn's sleep earbuds are at the forefront of an innovative niche product category for people struggling with sleep issues, with the QuietOn 3 buds being one of the most notable models in the line. They received rave reviews for their reliable noise cancelation and stunning battery life, so when the company released a new version, it had my full attention.
The QuietOn 3.1 sleep earbuds are designed for a specific purpose: to block out distracting noise at bedtime using active noise cancelation, with no way to listen to ambient sound. While a pair of noise-isolating earplugs is a traditional solution, these pricey earbuds offer a long-term solution to sleepless nights. However, unlike the slightly cheaper Bose Sleepbuds II, they don't stream soothing, noise-masking loops all night while you're deep in your slumber.
Are the sleep buds worth buying to fix your sleep patterns for the better, albeit at a steep price? Read on to find out.
QuietOn 3.1: Price and availability
The QuietOn 3.1 sleep earbuds began shipping in November 2022 for €259, or approximately $289. They're quite a bit more expensive than a typical pair of foam earplugs, but they offer longer battery life. You can purchase them directly from QuietOn's online storefront. Unfortunately, they're not available via any of the major marketplaces like Amazon or BestBuy.
QuietOn 3.1: What I like
Like their predecessor, the QuietOn 3.1 sleep earbuds look like a pair of true wireless earbuds, only much smaller and lighter presumably because the typical speaker and Bluetooth components are missing. Yes, you can't use this pair to listen to music or even ambient sound at bedtime. That's because the QuietOn 3.1 have one mission, which is to muffle low-frequency noise with active noise-canceling.
The earplugs are excellent at this. The foam tips passively drown out the noise, while the active noise canceling technology blocks out the remaining noise. Unlike other noise-canceling headphones with smooth silicone tips, the ear tips are made of durable foam.
The earpieces themselves feel almost intangible. However, you must ensure that they fit snugly in your ear canal, which requires choosing the right size of ear tips. Fortunately, the sleep buds ship with a selection of differently sized ear tips so you can pick the right fit for you.
Once you've found the right fit, simply insert the bud into your ear and allow the foam to expand and fill your ear canal. This is an important step because the earbuds will only work properly if they sit completely flush with your ear canal. The foam expanding feels strange at first, but you'll get used to it as you rotate the buds to seal them in place. Then you can lie on your side without worrying about something prodding its way into your eardrums.
You'll need to wait about 20 seconds for ANC to kick in once the buds are inside your ear canal. The earbuds' noise-canceling skills are similar to that of many of the best noise-canceling wireless earbuds before you start playing music. There's a vacuum of noise where the world around you has just been muted. It doesn't make you completely deaf, and you can still talk to your partner beside you, though a layer of sound has just been removed.
The earplugs are adept at canceling neighbor noise, snoring, distant traffic, and the hum of air conditioner. These are a real game-changer if you need silence at night, free from most of the distracting sounds that lurk in the lower frequencies. This means that the buds only need to be concerned with drowning out the noise and having enough juice to do so.
Speaking of which, the QuietOn 3.1 buds have impressive endurance. The manufacturer claims they can last up to 28 hours away from a charger, and that's quite true as far as I can tell. In the morning, the earplugs are left with enough charge to give you another restful slumber after the sun goes down. Once the buds have run out of juice, they can be popped back into the charging case to top up, which takes no more than half an hour.
In my experience, the buds never ran out of juice after four nights of sleep between charges. Since I drop them back in the charging case each morning, they rarely ran out of battery during the night, and I only needed to charge the case roughly every week and a half. And that's par for the course given that they don't actually need to do anything except make things quiet.
QuietOn 3.1: What I don't like
Unlike other sleep earbuds, there's no way to listen to music with the QuietOn 3.1. Bose's Sleepbuds line offers a combination of passive noise cancellation and access to a catalog of noise-masking sounds that can lull you to sleep.
The buds' noise-canceling tech isn't perfect, though, since it can only block out low-frequency sound. As a result, I could still hear people talking. If you're trying to sleep in a room with the TV on, the soundtrack will most likely leak through the ANC shield and disrupt your sleep.
Lastly, the buds don't come with an accompanying app where you can configure the ANC settings or track your sleep. The buds could be improved with a simple way of enabling hearing mode as well. The current model requires you to bring the case close to each bud while they're in your ears. However, getting hearing mode to activate with the QuietOn 3.1 is tricky and requires a lot of patience.
QuietOn 3.1: Competition
The QuietOn 3.1 buds aren't alone in the sleep earbuds space, but they come the closest in form factor and performance. For $249, the Bose Sleepbuds II mute the world around you and play sound loops to help you get a good night's sleep.
Another option is Kokoon's pair of Nightbuds, which work with an accompanying app to lull you into a slumber and track how much sleep you get in a given night. Like the QuietOn 3.1 buds, the Nightbuds fit comfortably in your ears, but the app has limited content library and you need to charge the buds often.
QuietOn 3.1: Should you buy it?
You should buy it if...
You are a light sleeper
You live near a busy street
You aren't comfortable with white noise offered by rival solutions
You should not buy it if...
You're on a tight budget
You prefer masking noise with white noise or nature sounds
The QuietOn 3.1 earbuds offer the promise of a better night's sleep at an exorbitant price. While the price may deter some, I find these earbuds to be a comfortable and go-to bedside staple for getting a good night's sleep. If you're a light sleeper like me, these earplugs may help you sleep through the night without hearing anything.
However, if there isn't much noise around you or if you simply sleep deeply, you can find less expensive alternatives that provide a passive set of earplugs to do the job. Otherwise, the QuietOn 3.1 earbuds are an essential investment if you need some peace and quiet, but have difficulty sleeping because of external sounds.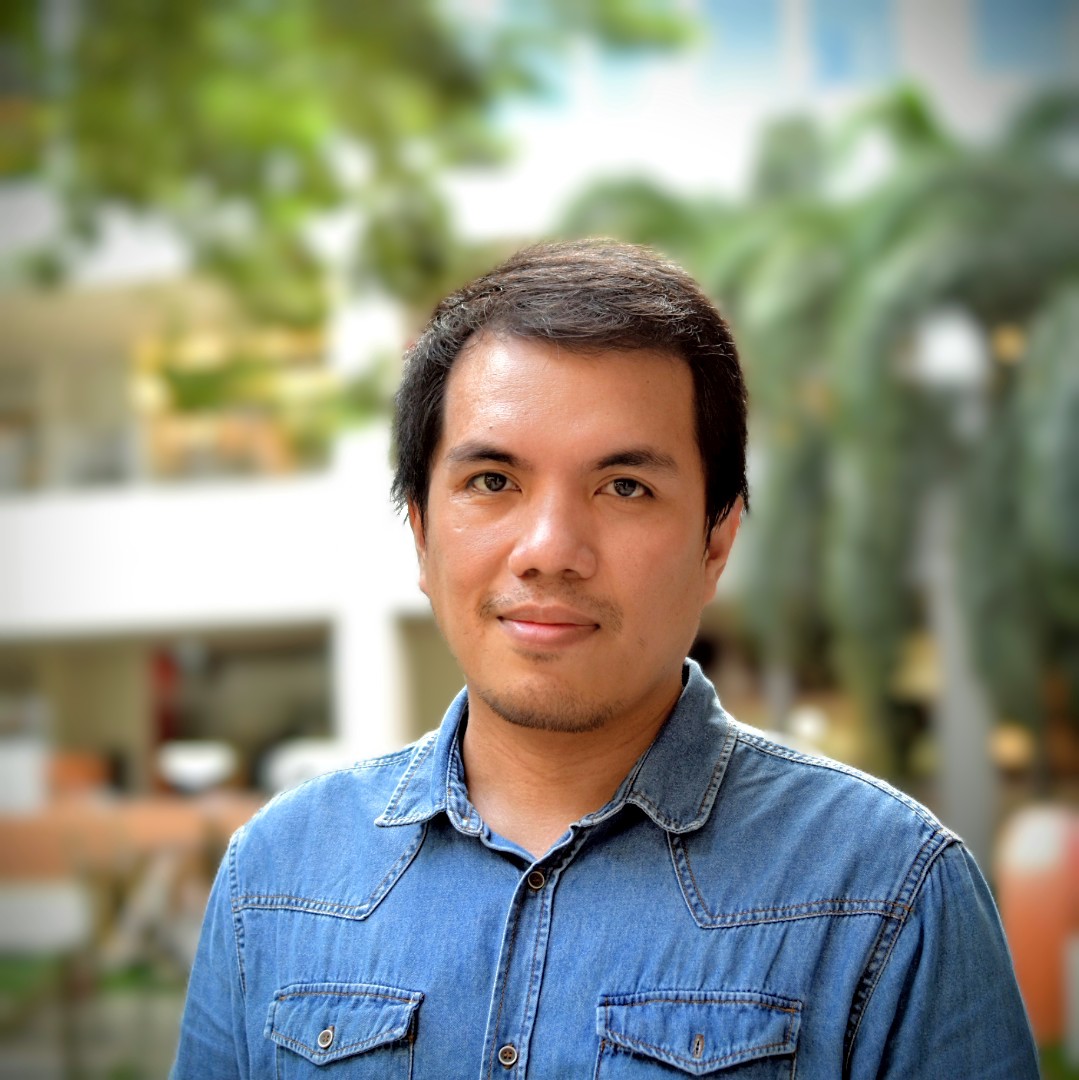 Jay Bonggolto always keeps a nose for news. He has been writing about consumer tech and apps for as long as he can remember, and he has used a variety of Android phones since falling in love with Jelly Bean. Send him a direct message via Twitter or LinkedIn.