The Bose Sleepbuds II are more than capable of doing what they're supposed to do, which is to help you fall asleep and stay asleep. It's just such a subjective thing that it's hard to know how broadly successful they might be for everyone.
Pros
+

Comfortable fit

+

Lightweight design

+

Good content options

+

Good app support

+

Decent battery life
Cons
-

No sleep tracking

-

No active noise cancellation

-

Can't listen to other audio sources

-

Expensive
Why you can trust Android Central Our expert reviewers spend hours testing and comparing products and services so you can choose the best for you. Find out more about how we test.
Quality sleep is elusive for more people than you might think. Ask those in your social circles and you're bound to have at least one admit they don't sleep well every night. The reasons may vary, much like the solutions have, but if you're looking to avoid popping pills in favor of something more natural, Bose thinks it's got the medicine.
The Sleepbuds II are wireless earbuds with a distinct niche: you won't be wearing them for any other reason but to fall asleep and stay that way.
Bose Sleepbuds II: Price and availability
Bose launched the Sleepbuds II in September 2020, holding steady at their $249 price. They've been readily available throughout, so shouldn't be hard to find, but as with all things Bose, price drops don't come often. You can shop these at Bose's official website or at other retailers such as Amazon, Best Buy, and Gamestop.
Bose Sleepbuds II: What's good
It might seem odd to some to even consider the Sleepbuds II because of what they cost. Why even think of plunking down all that money for earbuds that can only play content from one app, Bose Sleep?
When you invest, you try to put money into an appreciating asset, only in this case, the asset isn't so much the Sleepbuds themselves, it's the consistent rest and serenity they can deliver overnight. That's how I personally looked at them, because a good night's sleep pays real dividends in all aspects of life.
The case is big, but the earbuds are small. Small enough, in fact, that they should fit really comfortably in a wide range of ears, regardless of size or gender. Their feathery weight also feels natural when wearing them, and since they nestle in so well, it won't matter if you're a side sleeper. Bose even saw to it to try using materials that cause less friction, meaning you won't be hearing a "crunching" sound when laying your head on the pillow or switching your position. I never really felt encumbered wearing them for multiple nights while testing them out.
The Sleepbuds are easy enough to pair via Bluetooth, where the Bose Sleep app can take over and run through some of the basics. Not that there's a lot to figure out. The gist is that the earbuds use Bluetooth Low Energy (LE) to maintain the connection throughout the night.
Bose offers a sound library made up of various melodies and nature sounds laid out in three distinct categories. Noise Masking prioritizes muffling background sounds, like a partner snoring or loud street noise. Naturescapes are all about the sounds of nature, like a rainforest or rainfall as a way to lull you to sleep. Tranquilities are melodies you can listen to before you try falling asleep to wind you down.
These sounds need to "transfer" over to the earbuds, so you're not technically streaming them, which is good for a couple of reasons. First, it spares the phone from using more battery life, and second, it ensures the audio keeps playing when it needs to. After all, the Sleepbuds II are also supposed to help you wake up on time.
Whatever you pick, the sounds themselves are great, though you can't just offload all of them to the buds. You max out around 10 or so, where the app will tell you to remove one to make room for another. For me, Naturescapes worked best, as I like rainforest or beach sounds myself, whereas your taste may differ. Not that the selection is super extensive across the three categories, but if you come across a handful you really like, you will probably stick with them.
It's best to check them out before you actually go to bed so you can transfer what you want ahead of time. Bluetooth LE is slow to transfer data, and it can take over 10 minutes just for one sound to move over.
To be fair, I don't generally have issues falling asleep, but I also don't mind using something that can help me relax as I do it, especially when going to bed with a lot on my mind. Can it work for you? Yes, I would think so, and I say that because the execution works. The fit is nice and snug, and while the Sleepbuds II won't completely block all background sounds, they can muffle them enough to allow the sounds to soothe you.
By default, they will play your selected sound throughout the night, unless you use the app's settings to set a timer to shut them off at some point. The earbuds can then pipe up again to help wake you up.
Battery life holds up reasonably well, and will get through a full night with ease. You do have to make sure you charge them during the day to be ready for your next slumber though. I forgot to one day, and they died mid-sleep, which also nullified the alarm I set.
Bose Sleepbuds II: What's not good
One way to mitigate battery loss is to use "Phone Free" mode, which severs the connection and allows the earbuds to play the content on their own. The downside is you lose the ability to set an alarm because that only works through the app.
And if you were thinking of playing any other audio content on these buds, you'll be met with silence. You can't listen to music, podcasts, or even take a phone call while wearing them, nor could you use them to mix other content you like with the Sleepbuds II. For instance, if you want to try something different on another app, you would have to wear other earbuds to listen.
That puts their singular focus into perspective, making it clear that they have one job to do, and there's not a whole lot of flexibility outside of that. Hence, you're investing in better sleep quality by way of the Sleepbuds II, not earbuds that happen to have a sleep element to them.
That also goes for any sleep tracking you may have been counting on. The Sleepbuds II will only help you pass out routinely, but won't tell you anything about how you slept. Granted, a smartwatch or activity tracker could just as easily take care of that, but when you're paying this much for specific earbuds focused on better sleep, tracking how good it is isn't an unreasonable expectation.
It would be worth trying them on a plane or train, though I didn't take a trip long enough to do so. You could also just try using other earbuds with active noise cancelation (ANC) and play melodic sounds from other sources to get the same results, but I think the Sleepbuds II would be worth a shot on a long-haul or red-eye flight, especially thanks to their comforting fit.
Bose Sleepbuds II: Competition
Sleep earbuds are unique, and you will find that the best wireless earbuds don't necessarily address sleep in any major way. If you wanted sleep tracking to go with getting knocked out by soothing sounds, the Kokoon Nightbuds do both things, except they aren't truly wireless like the Sleepbuds II are.
If you do want other options, the Moonbow Bedphones and SoundOff Noise Masking Earbuds are out there and available directly from their respective sites as well.
The Bedphones are on-ear headphones that aren't wireless but they promise a comforting fit and hands-free controls. You can play other audio besides sleep sounds, unline the Sleepbuds II.
The SoundOff Earbuds are cheaper than the Sleepbuds II and boast a lightweight and comfortable fit, eight volume settings, active noise masking, and soothing pink noise. They're wireless, however, they don't work with Bluetooth. These earbuds only play pink noise, with no other audio options.
Bose Sleepbuds II: Should you buy them?
You should buy this if...
You have trouble sleeping
You want something comfortable in bed
You can sleep in any position
You have background noise to deal with
You shouldn't buy this if...
You want active noise cancelation
You want more varied content
You want sleep tracking
You want something for music too
The Bose Sleepbuds II aren't miracle workers, though I imagine they might feel that way if you end up sleeping much better because of them. They also aren't medicinal, meaning they won't cure disorders like sleep apnea or restless leg syndrome. Bose can't claim that they're an answer to chronic insomnia, either.
For everyone else, they can be hard to predict because of how inherently personal one's sleep is. I imagine it will be a mixed bag where some will feel they helped tremendously, while others will find they didn't do enough. For me, they felt like a natural way to fall asleep. Hopefully, they do for you, too.
The Bose Sleepbuds II have one job to do, and that's to help you sleep better every night. You just have to be cool with the fact you can't listen to anything else but the sounds that pass you out.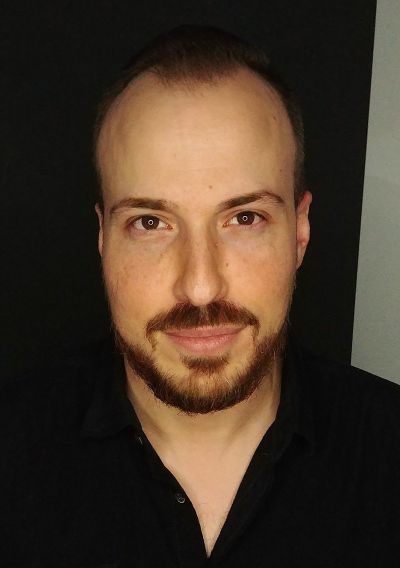 Contributor, Audio Reviewer
Ted Kritsonis loves taking photos when the opportunity arises, be it on a camera or smartphone. Beyond sports and world history, you can find him tinkering with gadgets or enjoying a cigar. Often times, that will be with a pair of headphones or earbuds playing tunes. When he's not testing something, he's working on the next episode of his podcast, Tednologic.