The Anker 767 PowerHouse packs more power than most people will ever need. It's perfect in your camper, on the job site, or at home for a backup generator without the hassle of gasoline. Be sure to get some help taking it up the stairs, though — this baby is heavy!
Pros
+

Useful Android and iOS app

+

Fast charging

+

Telescopic handle and wheels to help move it

+

UPS feature and power passthrough while charging

+

2,400w continuous full-power AC output

+

20ms UPS switching speed

+

Expandable
Cons
-

It's heavy

-

No way to disable voltage scaling

-

Unable to charge the unit through the USB-C ports

-

Can't charge with AC and solar at the same time

-

Expensive
Why you can trust Android Central Our expert reviewers spend hours testing and comparing products and services so you can choose the best for you. Find out more about how we test.
The Anker 767 PowerHouse is one of the highest-capacity portable power stations on the market. To use the 2,400 watts of capacity you have plenty of power ports and plugs, and the ultra-fast 20ms switch from passthrough to battery means it's the perfect UPS.
I've put the 767 PowerHouse through some testing to help you decide if it's worth the hefty price tag, whether you're looking for a power solution in your RV or need a way to survive blackouts at home.
Anker 767 PowerHouse: Price and availability
You can buy the Anker PowerHouse 767 as well as its expansion battery and solar panels on Anker's website or from Amazon.
Currently, the price is a steep $1,999 but you'll find a coupon that saves $400 at both Amazon and Anker that makes it a little more friendly to your wallet.
Anker 767 PowerHouse: What's good
Anker has been making power banks and accessories for years and almost everyone with a smartphone knows the brand. The company is well on its way to giving the same treatment to the portable power station market with the 767 PowerHouse.
It takes everything great from last year's 757 models and adds in some great improvements when it comes to capacity and efficiency. The 767 uses EV-grade LFP cells, a type of lithium-ion battery that uses lithium iron phosphate as the cathode. these are known for their long life, safety, and affordability and Anker says you can expect them to last over 3,000 charging cycles or 10 years of use.
The 767 is extremely well-built and you notice that when you try to pick it up. At 67 pounds this might be a two-person job, especially if you're lowering it into a cubby in an RV or toting it up the stairs to your apartment.
Thankfully, the 767 also sports a telescoping handle and a set of wheels that makes moving it from place to place relatively simple.
The 767 also has the same strip-style warm white LED above the LCD display. There are three brightness modes and an SOS mode where it flashes three long, three short, repeat that could be useful if you're in the wilds and need to draw attention to your location. The warm white color makes it perfect as room light during a power outage or inside a camper or tent.
Of course, the best thing about any power station is high-capacity and the 767 definitely has a lot of it. Featuring 2048Wh of battery that's expandable to 4096Wh, the 767 Powerhouse can provide up to 2400 watts of continuous AC power with a surge capacity of 3600 watts without triggering the overload protection circuit.
That's enough power to run a fridge, a portable air conditioner, a heater, power tools, or almost anything you own with a power cord. Of course, you can also charge your phone over and over and over, too.
Swipe to scroll horizontally
| Header Cell - Column 0 | Anker 767 PowerHouse |
| --- | --- |
| Dimensions | 20.5 x 15.5 x 10 inches |
| Weight | 67 pounds |
| Battery | 2048Wh LPO rated at 3,000 cycles |
| AC Outlet x4 | 120VAC, 60Hz, pure sine wave, 2400 watts, 20A receptacle type |
| Car Charger Output x2 | 10.8-14V, 10A (120W max) |
| TT-30R Socket X1 | Yes |
| USB-A output x2 | 12W max |
| USB-C Output x3 | USB PD 100W |
| Solar Input | XT60 port, 60 V at 1000W |
| AC Input | 1440W, adjustable via app |
| Car Charger Input | 12V and 24V compatible, 100W max |
The 767 charges fast via the AC input. You can adjust the power draw through the app between 200 watts and 1440 watts, with slower charging likely being better for battery health. Out of the box it's set to the maximum so you might trip a breaker depending on what else is plugged into the circuit. If that happens, try another plug then connect via the app and adjust to a lower input setting.
At 1440 watts I was able to charge the 767 from zero to 29% in 30 minutes, to 77% in 60 minutes, and to 100% in 112 minutes. DC charging via the vehicle plug is considerably slower and at 12V 110W it should take about 20 hours or so.
I was unable to test solar charging but Anker states the XT60 port is rated up to 60V at 1000W and it should be quite fast.
Using a Kill-a-watt style device I was able to consume just shy of 1900Wh of energy through the AC outlet. My DC load tester was able to draw 1690Wh.
While shy of the listed capacity, this is an excellent performance when accounting for loss from power conversion. It's actually so good I had to double-check my measurements and talk to someone else testing the unit. He was experiencing the same type of results with the 767 delivering over 85% of its power to another device. That's really good for these types of power stations.
The AC outlets automatically turn off after 15 minutes of no load and there's a power saving mode that powers down both the AC and DC sockets when unused.
With power saving mode disabled I saw a 19% drop in capacity after 12 hours. With power saving mode enabled the loss was about 2%. Again, this is excellent when compared to other devices of this type.
Finally, my favorite feature of the 767 PowerHouse is the fast 20ms power switching that allows the unit to act as a UPS.
What that means is you can plug the 767 into an outlet as if you were charging it then plug AC devices into the 767 and it will allow the power to pass through. If the power goes out, the 767 will automatically switch from passthrough and act as a backup.
A portable device with this capacity and that feature make it the perfect backup generator, especially if you rent and can't install a fuel-powered solution. If you live somewhere with frequent power outages and want to be able to power a small fridge, or a hotplate and be able to keep your phone charged this is perfect.
It's also a must-have if you require any medical equipment. COVID hit me hard and 18 months later I'm still using an oxygen machine. The 767 can keep it running for a couple of days during a winter storm. A power station like the 767 that can act as a UPS with enough capacity is an actual life-saver for some people.
Anker 767 PowerHouse: What's not as good
When it comes to capacity and charging the 767 is one of the best power stations you'll find, but there is always room for improvement.
First on my list is that you can't charge using solar and AC at the same time. this sounds silly because it charges so fast, but it would be a great feature when using the 767 in an RV. You could leave the solar panels attached and still plug in at a campsite keeping everything topped off 24 hours a day. That's important if you've installed it somewhere that's a tight squeeze and don't want to pull it out to reach the rear panel.
In the same vein, I'd also like to see one or more of the USB-C ports act as an input so it could be used for charging, too. Yes, I worry about keeping things charged even when it's a little unnecessary because of the capacity.
Next is the weight. Batteries of this type and size are heavy. They are basically what you would find in an electric car. While the unit is compact it weighs 67 pounds.
That's a lot of weight if you're planning on installing it under a cabinet in your van or hauling it up a set of stairs in an apartment building. Too much for some of us.
Thankfully Anker realized the weight is an issue and you can extend the handle to use the wheels to move across mostly level ground. There's no real solution to the weight issue but it is something you need to know about if you plan to purchase one.
Another issue most people won't realize is how the 767 drops output voltage once the maximum output is reached. 2400 watts is a lot but the 767 can keep working after this is reached by lowering the voltage. This means a heater won't be as warm, a hotplate won't cook as well, or an air conditioner won't run as cool once you've hit this limit.
It also means you won't overload the 767 or an extension cord, which is a good thing. I'd like to see an option in the app to disable this feature and allow the overload circuit breaker to pop instead for those rare times when you need to know you've hit the cap.
Finally, there is the price. Portable power, especially this much of it, doesn't come cheap and at the time of this writing the 767 was $1,999. Thankfully both Anker's website and Amazon offer a $400 coupon code knocking that down a good bit.
You're going to be spending a lot of money if you plan to buy a power station like the 767. You need to know that upfront so you can keep an eye out for sales and specials.
Anker 767 PowerHouse: Competition
Plenty of other companies make power stations and you'll find them in all sizes from the (comparatively) ultra-lightweight to wire-in-place systems designed to use lead-acid AGM batteries. The prices also vary, though find that none of them are cheap.
The Anker 767 is near or at the top of the food chain here. Some competitors offer extras but those units have their own set of drawbacks, too.
Two notable competitors are the Bluetti AC200Max and the EcoFlow Delta 2.
The Bluetti offers a larger surge capacity at 4800W, two wireless charging pads built into the top of the unit, and a pair of DC5521 ports. You won't find these features on the 767.
To offset the positives the Bluetti only charges at 500 watts and doesn't offer the UPS switching functionality of the 767.
The EcoFlow is cheaper, lighter, and charges faster. That's because it's half the capacity and you add more via expansion batteries to bring the Delta 2 to its full 3KWh potential.
This can be appealing if you don't need 2400 watts of power and want to save hundreds of dollars today but want the option of additional capacity in the future. It's a solid and dependable device but there is no UPS feature.
Anker 767 PowerHouse: Should you buy it?
You should buy this if ...
You need a power station with a lot of battery capacity.
You want a power station that charges fast.
You want to use your power station as a battery backup at home.
You need power at home 24/7 but don't want or can't install a fuel-based generator.
You shouldn't buy this if ...
67 pounds is just too heavy.
You know you'll never need this much power capacity.
You need features like DC5521 ports or adapters for an EV charging station.
The Anker 767 Powerhouse is a great power station and one of the best we've tested. Having said that, you need to set your expectations — especially surrounding price and size — accordingly before purchasing.
The UPS power switching feature is extremely handy, as I found out recently during a surprise thunderstorm here in the mountains. If you need to run medical devices all the time, it's an actual life-saving device.
You don't need to buy this to keep your phone charged. But if you want a solution for a camper or conversion van, or just need plenty of power during an outage at home it's well worth the price.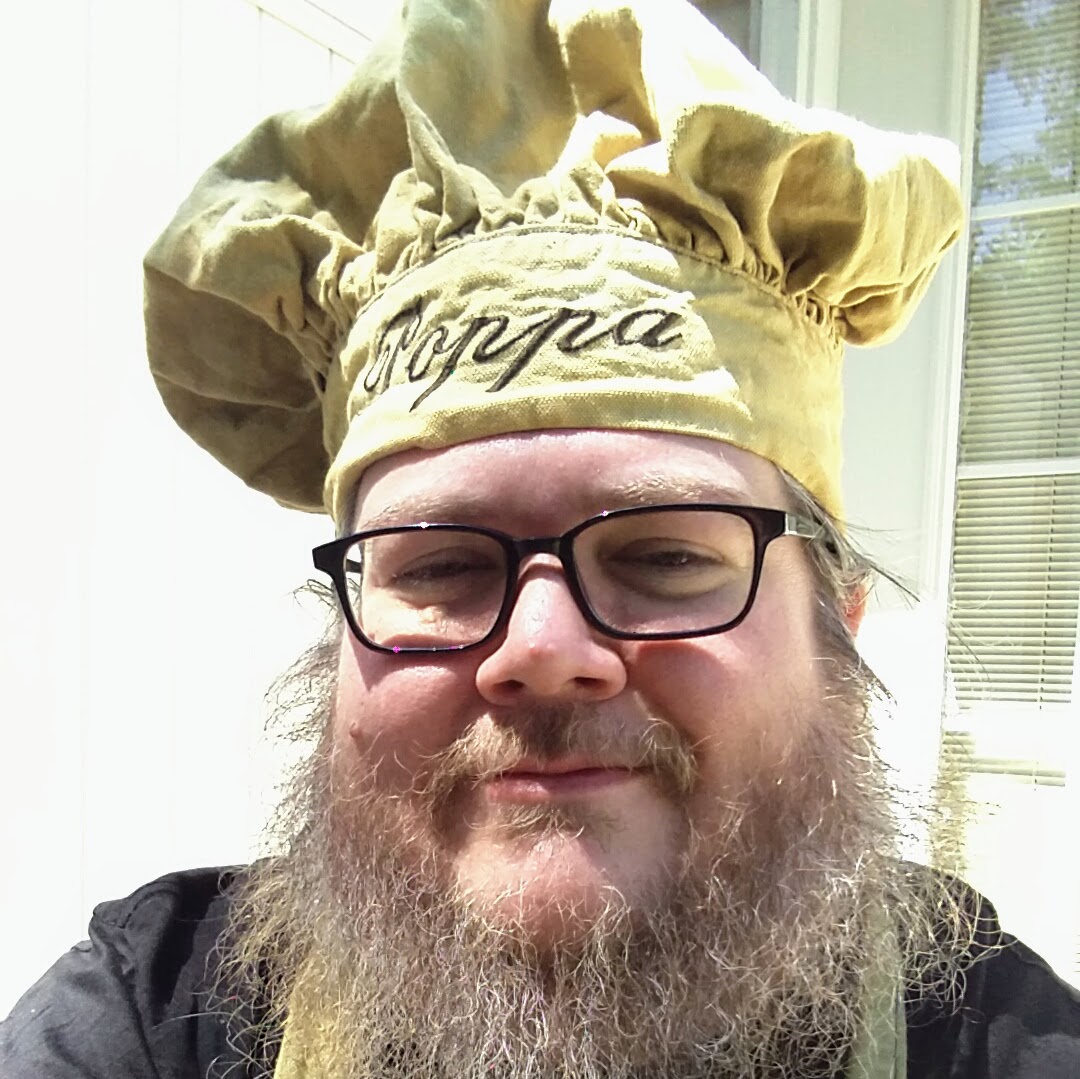 Senior Editor — Google Ecosystem
Jerry is an amateur woodworker and struggling shade tree mechanic. There's nothing he can't take apart, but many things he can't reassemble. You'll find him writing and speaking his loud opinion on Android Central and occasionally on Twitter.