64-bit Chrome desktop browser now available on OS X for early adopters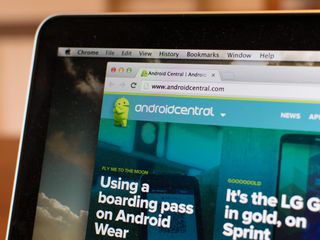 Google has quietly released a version of its Chrome web browser for OS X that finally supports the 64-bit version of the OS, just a few days after it released a version for Windows 7 and 8 PCs.
Google has yet to officially announce the launch of its OS X 64-bit beta test, but the company has apparently put in the updated build in its Canary and Dev Channels. In theory, the browser should offer users with 64-bit Mac systems better performance along with more multi-tasking support. However, since it's still being tested, it may be a while before users will be able to get the full benefits of the improvements as Google updates the browser.
What do you think of Google allowing Mac 64-bit PC owners a chance to try out an early version of its Chrome 64-bit browser?
Sweet. Will download that on my MBP later today!

Did it work better? Posted via Android Central App

@cowboys2000 Thanks for letting us know. We were all wondering if you would.

Lol Posted via my HTC one M8 GPE running android L

Shut up tom Posted via Android Central App

This is about as Android related as lukewarm porridge.

As Chrome gradually merges with Android apps. This has everything to do with Android. Posted via Android Central App

I'd hold off until cowboys2000 does his/her testing a reports back.. not worth the risk without their certification.

Doesn't work on os9 :( Posted via Android Central App

Not much does... ... ( 0ppo F5) ...

This is pretty good news. I don't use my Mac all that frequently these days, but it'd be nice if this leads to more efficient memory use. Chrome's a bit of a resource hog on OS X.

Any reports from cowboys2000? Im freakin dying over here! Posted via Android Central App

I just installed it - you can run the 64 bit Chrome Canary side by side with the current Chrome browser, so if it crashes you can revert back to the stable version. So far, content seems to load a bit faster, and there is no stuttering or any noticeable bugs. I'm using a mid-2012 MB pro running OS 10.8.5

Stupid question... How does one find and download?

It's the source link right there at the bottom of the article.
Android Central Newsletter
Get the best of Android Central in in your inbox, every day!
Thank you for signing up to Android Central. You will receive a verification email shortly.
There was a problem. Please refresh the page and try again.