5 things I want from the Fitbit Versa 3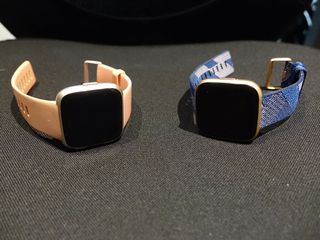 (Image credit: Christine Persaud / Android Central)
Fitbit typically comes out with a new smartwatch and/or fitness tracker every year. And considering the Versa 2 launched last summer, chances are we might not be far off from seeing a Fitbit Versa 3 sometime soon.
As a long-time Fitbit device user, I got to thinking: what would I want to see in a new iteration of the popular smartwatch?
Comparing Fitbit Versa and Versa 2
First, let's look at how the two existing Fitbit Versa devices compare. Both offer the essential features you'd expect from a premium smartwatch these days. This includes the following: the ability to track steps, floors climbed, calories burned, detailed sleep patterns, continuous and resting heart rate, specific sports, exercises and workouts, and female health-tracking. Both devices also sync other data with third-party apps and devices, or can accept manual input like your weight (synced with a Fitbit smart scale), caloric balance, and water intake. You can also access music right from the watch, download apps, and more.
The Fitbit Versa 2, however, offers some useful functional upgrades compared to the original Versa, including longer battery life at 6+ days versus 4+ days, and Amazon Alexa voice control.
While the two smartwatches look very similar to one another, there are also some slight design improvements. The Versa 2 has a color AMOLED dispaly versus the LCD screen on the original Versa, and it features a smaller bezel. The Versa 2 is also a bit lighter and has one function button on the side for navigating menus versus three for a cleaner design and more straightforward operation.
Beyond those features, there isn't really much difference between the two. So, there's a lot of potential for upping the game significantly in a Versa 3 device.
What I want in a Fitbit Versa 3
Active Zone Minutes
Active Zone Minutes is a new feature Fitbit launched with the Charge 4 fitness band that alerts you each time you enter a new heart rate zone. Ideal for workouts, you can tell without glancing at your wrist every few seconds if you need to push yourself harder to reach a target heart rate zone or cool down. You can also earn Active Zone Minutes when getting your heart rate up at any point in time.
The feature is going to be launching for other Fitbit devices via a software update, but no timing has been confirmed yet. So should a Versa 3 be released before Active Zone Minutes arrives for other devices, like the Versa and Versa 2, it would be great to launch out of the gate with this handy feature.
Longer battery life
The one thing I've always wished for in a feature-rich smartwatch is long battery life. And while the Versa 2 offers improved battery life over the Versa, at 6+ days versus 4+ days, I still want more. It would be fantastic if a new version increased rated battery life to up to seven days so the tracker could be charged every week or so.
A few days might not sound like a lot, but it can make a big difference in ensuring you don't miss out on activity and/or sleep tracking. And when going on vacation, the extra few days could mean the difference between having to pack your Fitbit charger and being able to leave it at home.
Google Assistant built-in
If the Versa 2 can have Amazon Alexa built-in, why not add Google Assistant, too, for the 3? With Amazon Alexa, you can ask queries of Alexa from the watch itself, receiving text-based replies on its screen. You can also use the Versa 2 to control compatible smart devices via Alexa.
The Versa 2 does let you send pre-populated replies to messages, called Quick Replies, like "call you later," "can't talk now," or even emojis. But adding Google Assistant voice support as well would be a neat feature not only for Android device owners but for anyone who uses Google Assistant for their smart home or as their preferred smart assistant.
Built-in GPS
You can use connected GPS from your phone with the Versa 2 for real-time pace, distance, and route logging when you go for a run, walk, jog, or cycle. But that means you have to bring your phone with you. Adding built-in GPS to the Versa 3 will allow GPS tracking from the smartwatch itself. This feature is already available with the new Charge 4 fitness band and other smartwatches like the Fitbit Ionic that have been on the market for some time now.
It's ideal if you want to leave your phone at home while you go for a quick morning run, so you don't have added weight in your pocket. Plus, leaving your phone behind can motivate you to work harder versus giving in to distraction from incoming messages and the temptation to check social media while taking a water break.
Higher-res screen
While the Versa 2 has a pretty great 300 x 300 resolution AMOLED screen, why not make it even better? I use the on-screen Fitbit Coach during at-home workouts and set up a Bitmoji home screen that shows off my persona avatar. So being able to enjoy vibrant colors and crisp detail on the screen is important for reasons beyond just checking my workout or daily activity, sleep, and heart rate stats.
The Apple Watch Series 4 has a 448 x 368 LTPS OLED Retina display, so it would be nice to see Fitbit come up with an equally high-resolution screen to rival it.
Can't Wait for Versa 3!
OK, so Fitbit hasn't actually announced the third generation of this popular smartwatch just yet. But I can dream, right? And this is my wish list for what I hope it includes.
Essentially, the perfect Versa 3 would be a hybrid between the Fitbit Versa 2 and the Fitbit Charge 4, which was recently launched. The Charge 4 is a fitness band, not the best smartwatch, so it doesn't have a large screen, access to apps, and lots of smartphone notification-related features. But it does include features the Versa is missing, like Active Zone Minutes (though those are coming to the Versa sometime in the near future) and built-in GPS.
Both the Versa 2 and the Charge 4 are viable options if you want something today. But for those who want to wait for the next-generation device to upgrade or before jumping into the Fitbit world, here's hoping Fitbit considers these five features in its next smartwatch design.
A fabulous smartwatch
Plenty of features
Lots of features you'll appreciate, from built-in Amazon Alexa to detailed sleep, heart rate, and activity tracking.
A mighty fitness band
For fitness buffs
If you're looking for features like Active Zone Minutes and built-in GPS today, this fitness tracker might fit the bill.
Be an expert in 5 minutes
Get the latest news from Android Central, your trusted companion in the world of Android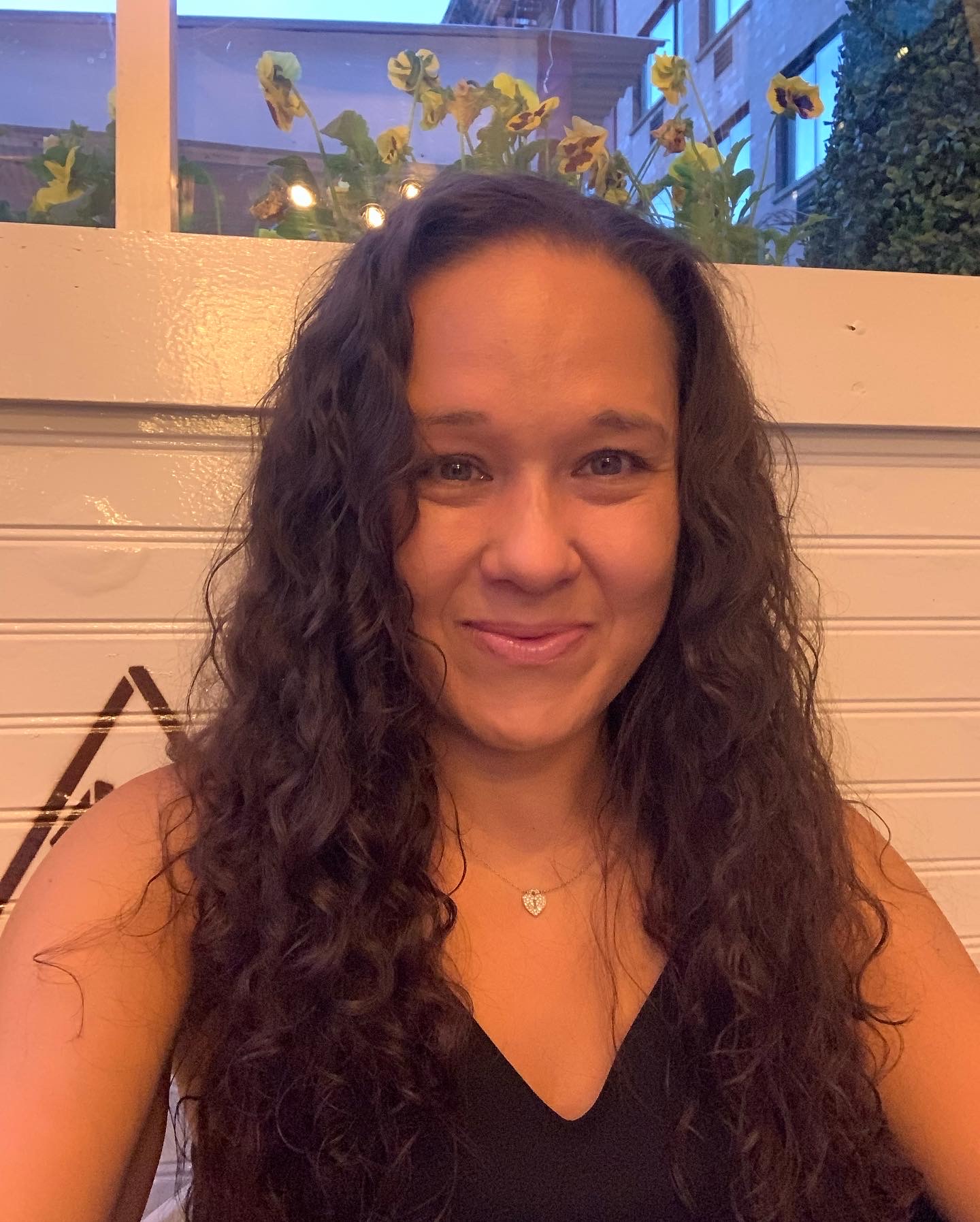 Christine Persaud has been writing about tech since long before the smartphone was even a "thing." When she isn't writing, she's working on her latest fitness program, binging a new TV series, tinkering with tech gadgets she's reviewing, or spending time with family and friends. A self-professed TV nerd, lover of red wine, and passionate home cook, she's immersed in tech in every facet of her life. Follow her at @christineTechCA.