Why phone launches will never be the same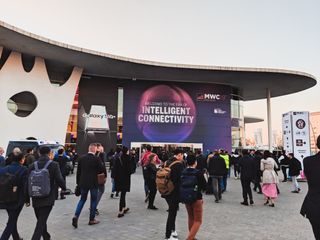 (Image credit: Hayato Huseman / Android Central)
It feels like just a few weeks ago that I was on the phone with Delta's customer service line, reluctantly canceling my flight to Barcelona for what would have been MWC 2020. Looking back, I guess it wasn't that much longer.
MWC was one of the trips I was most looking forward to this year, not just because it was an opportunity to spend a week in beautiful, coastal Spain, but because each year, Mobile World Congress is the most impactful mobile-focused trade show in the world. Countless companies fly in from all corners of the world to show off their new devices, concepts, and wireless technologies — it's a fascinating event for anyone with even the slightest interest in mobile tech.
You already know this story by now, but MWC was one of the first major events worldwide to be shut down in fear of COVID-19. Since then, plenty of other events have followed suit, but much to my surprise, two other major trade shows haven't.
Three weeks ago, IFA announced that its annual Berlin conference will still be taking place in early September, albeit at a massively reduced capacity; though typically open to the public, the show will be invite-only this year, with a strict limit of 1000 attendees on each of its four days. For context, IFA 2019 saw close to 2000 exhibitors and 245,000 visitors.
It doesn't stop at just IFA, though. The Consumer Technology Association announced just a few days ago that CES 2021 will also go ahead as planned in Las Vegas, though it's yet to be seen how many vendors and reporters will show up without a coronavirus vaccine in sight.
Of course, these three trade shows aren't the only times of year when companies get to show off their new phones, but they're the largest platforms for smaller brands that, for one reason or another, don't book their own launch events. Renting and staffing a venue, along with occasionally flying out journalists and influencers, isn't cheap, and particularly during peak seasons, it can be difficult for one company to schedule its big events around those of others.
With that in mind, trade shows are the perfect opportunities to get your new technology in front of the eyes and cameras of the thousands of reporters who are already in the proximity. The main purpose of outlets like Android Central at these shows is going hands-on with as many devices as possible — and in a world ravaged by COVID-19, that's just not going to be feasible anymore.
The CTA has outlined some loose guidelines for staying safe during CES 2021, but it's hard to imagine anything resembling a regular turnout in January.
Elsewhere, companies are having to reevaluate the return on investment of holding dedicated events in enclosed spaces. Sure, major players like Samsung and Apple love to hold big keynotes for each of their major releases to give them the largest spotlight possible, but for smaller companies, it's hard to justify the costs over throwing together a virtual keynote livestream.
Even after the coronavirus is a distant memory, this could mean far fewer physical launch events, and more instances of well-established outlets receiving early units under embargo, with virtual briefings to fill us in on any new features and field questions.
As much as I'd miss the opportunities to travel, this would be mostly fine; it's how a number of companies already handle some of their product launches. But fewer launch events means fewer chances for smaller creators to go hands-on with new devices, which in turn translates to less coverage for viewers and potential buyers.
It's one thing to form some initial thoughts on a new device based on the information given in a press release or spec sheet, but it's another thing entirely to go hands-on and actually experience it yourself. To feel the build quality of the design, to see how the software performs, to experience the color accuracy and refresh rate of the display up close — and of course, to try out the ever-important cameras. These are the kinds of important traits that make or break a phone for most consumers, and they're qualities that we can't report on without going hands-on with it.
The mobile industry will be just fine. Phones will still have their launches, and we'll still cover them in whatever capacity we're able to. But thanks to COVID-19, things could be a bit less hands-on for quite some time, and we may start to see keynotes for only the most high-profile devices.
FAQ: What is the Google-Apple COVID-19 (coronavirus) Exposure Notifications system?
Get the Android Central Newsletter
Instant access to breaking news, the hottest reviews, great deals and helpful tips.
Hayato was a product reviewer and video editor for Android Central.