Whatsapp for the web reportedly in the works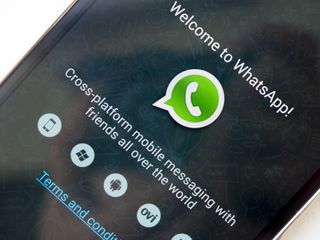 (Image credit: Android Central)
Facebook-owned Whatsapp appears to be working on a web-based version. A number of strings were found in the Android version of the app that point to a web-based Whatsapp. However, since Whatsapp doesn't use accounts, and is instead tied to a phone number, there is the issue of authentication. It appears that Whatsapp on the web may solve this with QR codes.
From Android World:
Whatsapp themselves have remained quite on the possibility of a web client. The strings in the Android app pointing to a web version of Whatsapp have been removed from the latest version, and it appears that, while still possibly being developed, Whatsapp on the web is still a long way off.
Source: Android World
Oh dear!! Posted via the Android Central App

This whole article can be summarised as "Whatsapp might get a web interface one day, but then again maybe not". Slow news day, folks?

Not to be a grammer Nazi, but I think you meant quiet. Posted via the Android Central App

Yeah, for a moment I was thinking, "quite what?" Posted via Android Central App And I think you meant grammar.

I just want it on my tablet. Would be nice to leave my phone on charge and still reply etc on my tablet. Posted via the Android Central App

Seems like Telegram founder's prediction is accurate: https://medium.com/@durov/how-to-predict-whatsapp-features-4c7d84d6c524

So how would a QR CODE replace a phone number? Wouldn't the QR CODE need to be exclusive to each PC? What if you got a hold of someone else's QR CODE, could you read their messages?
Android Central Newsletter
Thank you for signing up to Android Central. You will receive a verification email shortly.
There was a problem. Please refresh the page and try again.