Garmin Instinct 2X Solar vs. 2 Solar: Should you upgrade?
The 'X' stands for eXtra battery, display space, features, and (unfortunately) weight.
This isn't just an iterative upgrade. Campers and nighttime runners will really appreciate the double-tap flashlight, while any outdoorsy type will love how quickly the 2X recharges thanks to the improved Power Glass. Just be ready for a heavier Instinct than ever.
For
Battery life effectively doubled
All-Systems GNSS and Multi-Band GPS
Built-in LED flashlight
Military-grade protection
Training Readiness
Larger, more readable display
Against
Massive, heavy design
May cost you more
One of our favorite running watches of 2022, the Instinct 2 Solar may have been lapped by the 2X with new features, but that doesn't mean you should ignore it. It has more alternate versions and sizes, costs less, and will last for weeks longer than most smartwatches.
For
Lighter design
Surf, Camo, dēzl, Non-Solar versions
Smaller Instinct 2S available
More likely to be on sale
Still incredibly long-lasting battery life
Against
No All-Systems or Multi-Band
No flashlight or gyroscope
Shorter battery life than 2X
The Garmin Instinct 2X Solar launched this April, less than a year after the original Instinct 2 Solar blew us away with its long-lasting battery. With the 2X, Garmin shifted the definition of "long-lasting" even further, while adding a few new tools like an LED flashlight and more accurate tracking.
But do you need these new tools if you already own the Instinct 2 Solar; and if you see the older model on sale, should you save some money? It's a fair question, given the Instinct 2X Solar's size will be a problem for some people. As the person who reviewed the Instinct 2 Solar, and is currently testing the Instinct 2X Solar, I'm here to help you decide.
Garmin Instinct 2X Solar vs. 2 Solar: Design and display
Why you can trust Android Central Our expert reviewers spend hours testing and comparing products and services so you can choose the best for you. Find out more about how we test.
Garmin's "X" variant watches usually arrive fairly soon after the original models, upgrading them in a few key ways. While the differences between the Instinct 2X Solar vs. 2 Solar are significant, Garmin obviously didn't make too many changes in such a short span.
As with most of the best Garmin watches that aren't in the $500+ range, the Instinct 2 and 2X use fiber-reinforced polymer for both the casing and bezel, along with a silicone band. Both also use Garmin's Power Glass and Corning Gorilla Glass DX protection for the lens.
Although the Instinct 2X has a larger display, both have the same 176 x 176 resolution and a "two-window design," meaning part of the display can show unique real-time information — like your heart rate during a workout — compared to the other data.
Both use non-touch, memory-in-pixel (MIP) displays, which helps them last much longer than a typical Garmin watch but means they're barely readable indoors unless the room is brightly lit or you turn up the backlight settings.
What's more significant won't show up on the spec sheet: the Instinct 2X display is much brighter when the backlight is active, and the text itself shines whiter against the dark background. Even if the Instinct 2 Solar has a higher pixel-per-inch ratio, the 2X Solar is much more readable even if you'll notice blurred edges around text.
Both the Garmin Instinct 2 and 2X Solar measure 14.5mm thick. I actually thought Garmin might have fudged the numbers here since the 2X looks like it'd be thicker, but they do measure the same placed next to one another. They're actually only 0.1mm thicker than a Garmin Forerunner 955, meaning despite their bulky look and raised bezels to protect the lens, they're not unreasonably high above your wrist.
Still, only the 53g/ 1.87oz Garmin Instinct 2 Solar falls close to a typical Garmin watch in weight. Thanks to the 50mm case, the Instinct 2X Solar jumps to a more burdensome 67g/ 2.36oz and is more likely to press against your wrist as soon as you bend it.
Anyone used to, say, an 89g Garmin Fenix 7X won't find this especially onerous. But the Instinct 2X Solar is certainly designed for people with larger wrists, whereas the Instinct 2 will do better on a thinner wrist.
I haven't worn the Instinct 2S Solar, which is even more petite. I'd guess that its 0.79-inch display isn't going to be especially readable, but I still appreciate the option to go lighter if necessary.
In addition to the larger display, the Instinct 2X Solar also has official military-grade protection for "thermal, shock and water resistance." Garmin also says the Instinct 2 Solar is "thermal and shock resistant," but only its Tactical Edition actually has the same MIL-STD-810 rating.
Garmin Instinct 2X Solar vs. 2 Solar: Sensors and features
Whichever Garmin Instinct 2 Solar model you buy, you'll receive some basic health and tracking sensors like the Elevate v4 HRM, Pulse Ox, accelerometer, compass, and altimeter, as well as the three main GNSSs (GPS, GALILEO, GLONASS).
Where the Garmin Instinct 2X Solar climbs ahead is in its ability to use multiple satellite systems simultaneously, to measure GPS at multiple frequencies, and to dynamically change which satellite system matches your current need based on environmental signal blockers. It's a fantastic feature, one that we've tested in running watches like the Forerunner 265 and found to be more accurate than any other competing brand.
You also get a gyroscope, which Garmin says delivers "improved swim feature performance, improved rep counting (gym activities), and improved distance and direction calculations when GPS is off (when using UltraTrac mode)."
Swipe to scroll horizontally
| Specs | Garmin Instinct 2X Solar | Garmin Instinct 2 Solar |
| --- | --- | --- |
| Materials | Polymer case & bezel, Power Glass lens | Polymer case & bezel, Power Glass lens |
| Display type | Monochrome, sunlight-visible, transflective memory-in-pixel (MIP) | Monochrome, sunlight-visible, transflective memory-in-pixel (MIP); 176 x 176 |
| Display size | 1.1-inch, 176 x 176 | 0.9-inch, 176 x 176; 0.79-inch, 156 x 156 (2S) |
| Protection | 10ATM, MIL-STD-810 for thermal, shock and water resistance | 10ATM, thermal and shock resistant |
| Size & weight | 50 x 50 x 14.5 mm, 67g | 45 x 45 x 14.5 mm, 53g; 40 x 40 x 13.3 mm, 43g |
| Watch band | 26mm band, 145-228mm wrist circumference | 22mm band, 135-230mm wrist circumference; 20mm band, 112-180 mm (2S) |
| LED flashlight | ✔️ | 🚫 |
| Positioning | GPS, GLONASS, GALILEO, Multi-Frequency Positioning | GPS, GLONASS, GALILEO |
| Sensors | Altimeter, Compass, Gyroscope, Accelerometer, Thermometer, Pulse Ox | Altimeter, Compass, Accelerometer, Thermometer, Pulse Ox |
| Memory/ history | 64MB | 32MB |
| Colors | Graphite, Moss, Whitestone, Flame Red | Graphite, Mist Gray, Tidal Blue, Neo-Tropic (2S) |
| Alternate versions | Tactical (Solar) | Non-Solar; Camo (Non-Solar); Surf (Solar, Non-Solar); dēzl (Non-Solar) |
Of course, the most exciting 2X upgrade is the flashlight. At any time, you can double-tap the top-left Control button to activate or deactivate the flashlight (or Torch), or hold down said button to pull up the Options menu and change the settings. You can decrease the intensity, switch to a red option, or turn on the Strobe feature with options like Blink, Blitz, Beacon, Pulse, and Custom.
Only you know whether or not you'll find this feature especially useful. I typically make do without a flashlight while running at night because I live in a well-lit area, but I've tested it and have to admit that it's a useful alternative to carrying a flashlight with you or pulling out your phone flashlight.
Otherwise, the Garmin Instinct 2X Solar has five unique software features compared to the 2 Solar: Morning Report, Training Readiness, Grade-Adjusted Pace, Obstacle Course Racing, and in-app Advanced Cycling Dynamics.
The Morning Report is a fun feature that shows a summary of your sleep quality, local weather, recommended workout, and other data for when you're first getting out of bed. Garmin actually brought the Report to the Instinct 2 series beta but then removed it because it "did not perform to the level of expectations we were striving for."
Training Readiness is a recent feature that upgrades Garmin's Body Battery data to also include information like your training load and recovery time, so you know when your body is ready to train instead of just blindly following the daily suggested workouts.
Grade-adjusted pace refers to your "average pace adjusted by the steepness of the grade and is a way to better understand pacing over varying terrain." In other words, you can see how well you're really running up or down a hill instead of getting discouraged or complacent when you slow down or keep a steady pace.
Obstacle course racing is an activity mode for the ninja warriors out there. And for cycling dynamics, you'll need to pair special bike pedals to your Garmin watch so you can see data like right/left balance and Power Phase after a ride.
Otherwise, the Garmin Instinct 2 Solar has a laundry list of core Garmin features that you'd normally expect. But the Morning Report example proves that the Instinct 2X must have enough of a memory boost that it can handle a feature that the 2022 watch can't.
Still, keep in mind that both of these models tend to be especially laggy when navigating through menus, compared to comparably-priced Garmin watches. The 2X gives you that slight boost, but you'll want to choose a non-Instinct model if you want a smoother UI experience.
Lastly, the Garmin Instinct 2 has several alternative models, including Non-Solar, Surf for (wind)surfers and kiteboarders, dēzl for long-haul truckers, and Tactical for soldiers and others that need serious field ops tools. The Instinct 2X Solar only has a Tactical edition; if you're curious if you want its special features, I wrote a Instinct 2X vs. 2X Tactical Edition guide.
Garmin Instinct 2X Solar vs. 2 Solar: Battery life
When I reviewed the Garmin Instinct 2 Solar, I praised how "cool" it was that you could set it on a sunny windowsill and watch it regain a bunch of battery over the course of a day. But this isn't exactly practical, and its solar efficiency really depends on how long you spend in direct sunlight with your watch facing the right way in daily life.
The Instinct 2X Solar addresses this with Power Glass which, according to Garmin, is 50% more efficient at converting light into energy. And the watch battery itself is clearly larger, given the fact that it can last 12 more days even without taking solar energy into account.
Swipe to scroll horizontally
| Battery mode | Garmin Instinct 2X Solar | Garmin Instinct 2 Solar |
| --- | --- | --- |
| Smartwatch mode | 40 days / Unlimited with solar | 28 days / Unlimited with solar |
| GPS only | 60 hours / 145 with solar | 30 hours / 48 with solar |
| All Satellite Systems | 40 hours / 65 with solar | 🚫 |
| All + Multi-Band | 27 hours / 36 with solar | 🚫 |
| Max Battery GPS Mode | 150 hours / Unlimited with solar | 70 hours / 370 with solar |
| Expedition GPS Activity | 60 days / Unlimited with solar | 32 days / Unlimited with solar |
Essentially, you can use the 2X's battery-guzzling Multi-band mode and have it last nearly as long as the Instinct 2 if you ignore solar recharging. And in GPS mode, the Instinct 2X can last a truly absurd 145 hours per charge, a sign that the watch can more easily reclaim the energy it lost in satellite mode if you live an outdoor lifestyle.
Do you need a watch that lasts this long? The older watch's numbers look less impressive in this context, but the longest-lasting watches from competing brands usually hit 20–25 hours of GPS tracking. At 48 hours, it essentially doubles what even the best fitness smartwatches offer, let alone a lifestyle watch that'd probably die after 5–10 hours.
Choosing the Instinct 2X Solar will really cater to people that spend weeks outdoors at a time and can't always count on a nearby power source. Also, you won't actually hit 40 days if you actively use Multi-Band GPS and the LED flashlight. The question is whether or not you feel you need these features.
Garmin Instinct 2X Solar vs. 2 Solar: Which should you buy?
Even though both the Garmin Instinct 2 Solar and 2X Solar cost $450, the older Solar model is $100 off as of publication. That's a significant price difference for a watch that came out less than a year ago, and that we currently have on our best running watches list.
Is an extra $100 worth adding a flashlight, better tracking, a more readable display for the trail, a ridiculously robust battery boost, and a few extra features? Maybe! It just depends upon whether or not you can accept the extra weight that comes with it.
When you pit the Garmin Instinct 2X Solar against the Instinct 2 Solar, it's hard to deny that the newer X model is a more compelling option. But if you already own the older model, it'll be hard to justify spending another $450 for the few upgrades you'll receive, unless you can get a really good trade-in deal.
Choose the Instinct 2X Solar if you want more rugged durability, a versatile on-wrist flashlight, better GPS tracking, and one of the best watch batteries ever. Skip the Instinct 2X Solar if you have a thin wrist or a skinny wallet.
Choose the Instinct 2 Solar if you want to save money or if you want a smaller model like the 2S Solar. Otherwise, skip this model if you can afford the 2X, since it provides some pretty sweet new perks that are hard to pass up.
Sign up for Black Friday email alerts!
Get the hottest deals available in your inbox plus news, reviews, opinion, analysis and more from the Android Central team.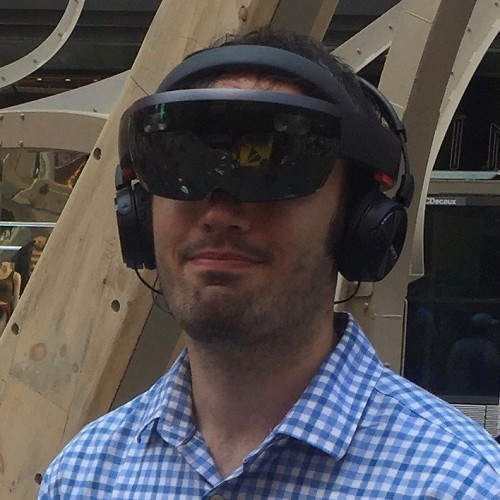 Senior Editor, VR/AR and fitness
Michael spent years freelancing on every tech topic under the sun before settling down on the real exciting stuff: virtual reality, fitness wearables, gaming, and how tech intersects with our world. He's a semi-reformed Apple-to-Android user who loves running, D&D, and Star Wars. Find him on Twitter at @Michael_L_Hicks.