Garmin Forerunner 265 vs. Samsung Galaxy Watch 5: Which should athletes buy?
It all depends on what kind of "smarts" you care about in your fitness smartwatch.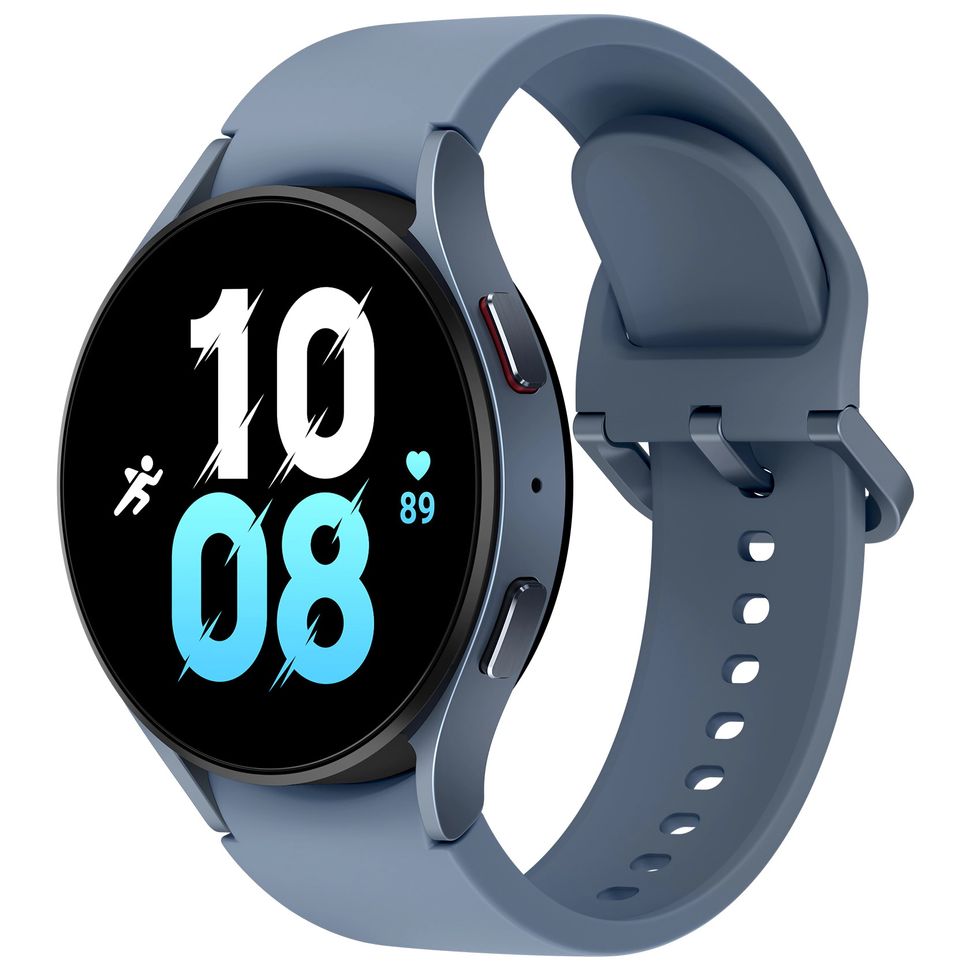 Samsung made an all-around winner in the Galaxy Watch 5, built to give you a holistic look at your health and keep you fully connected to your Android phone. As a fitness watch, it has its flaws, but you can pick and choose a better Wear OS app if you don't like Samsung Health. Just keep in mind that its "50-hour battery life" may not hold up to heavy use.
For
More durable & attractive design
Brighter Sapphire display
Excellent Wear OS software and apps
AFib, skin temp, and BIA
Faster charging
Against
Battery life doesn't come close
Digital bezel is unreliable
Less accurate GPS tracking
The best running watch on the market, the Forerunner 265 has a ton of fitness software the Galaxy Watch 5 lacks, but almost none of the smarts that it has and not all of the same health data. Still, it's a great option to help you hit your PR goals, and the new AMOLED display is a major upgrade over past Garmin watches.
For
Epically long battery life
Fantastic fitness software
Garmin finally updated to AMOLED
More accurate GPS data
Works with both Android and iOS
Against
More expensive
Virtually no smarts, apps, or phone integration
Fewer health sensors
With so many fitness subscriptions out there, it's nice to find smartwatches out there like the Garmin Forerunner 265 and Samsung Galaxy Watch 5 that truly cost what it shows on the box. Each of them takes a very different approach to health and workout data, though.
Garmin's fitness software is both more robust and more niche than what you get with the mainstream Samsung Health app. But thanks to Wear OS, Samsung offers more fitness apps directly on your wrist instead of having to export data to them, and Samsung also beats Garmin in its sheer number of health sensors.
The good thing about comparing the Garmin Forerunner 265 vs. Samsung Galaxy Watch 5 is that — despite both of them being very great watches — they're fundamentally different in their strengths and weaknesses. By the time you finish this guide, it should be clear that one or the other is a better choice, depending on what you're looking for.
Garmin Forerunner 265 vs. Samsung Galaxy Watch 5: Design
Why you can trust Android Central Our expert reviewers spend hours testing and comparing products and services so you can choose the best for you. Find out more about how we test.
The Garmin Forerunner 265 and Samsung Galaxy Watch 5 both ship in two sizes with no price difference, pandering to folks with larger or smaller wrists. But which is more comfortable?
The Galaxy Watch 5 is smaller, thinner, and lighter than the Forerunner 265 on paper. In actuality, Samsung misled consumers by weighing the watch without the strap (which you'll never take off) and measuring the thickness without the health sensors (which you can't take off), something first spotted by DC Rainmaker.
In truth, the Galaxy Watch 5 is about 13mm thick (not 9.8), close to the 12.9mm Forerunner 265; its case is a little slimmer, but the bottom sensors close the gap. And when you take the strap weight into account, the Galaxy Watch 5 40mm, and 44mm weigh 50g and 55g, respectively. Compared to the Forerunner 265S (39g) and 265 (49g), it'll essentially feel the same unless you choose the smaller Garmin. We reviewed the larger units of both watches and found them perfectly comfortable.
The comfort edge still goes to Samsung, though. The Galaxy Watch 5 has a redesigned bottom sensor that sits flatter against your skin than the last generation. With the Garmin Forerunner 265, the bottom sensors also have great skin contact for accurate readings, but the circle is more compact to make room for the bottom charging port; so our reviewer usually found a "red circular indent" on his wrist after wearing it all day.
Looking at the Galaxy Watch 5 from the side, it's not actually that different looking from the Forerunner 265. The key difference is that Samsung used aluminum, giving it a much more sleek look.
It also has a MIL-STD-810H-compliant rating, though Samsung doesn't specify which tests it passed. It's not actually going to be a "rugged" watch in the same way as, say, the Garmin Instinct 2X Solar, which is specifically military-grade shockproof. But the Galaxy Watch 5 should handle falls and collisions slightly better than the Forerunner 265.
The other key design difference is that the Galaxy Watch 5 has just two right-side buttons, whereas the Forerunner 265 has three buttons on the left as well as two on the right. Samsung uses a "digital bezel" that lets you scroll around the edge of the display to navigate through menus, while Garmin has you either swipe up and down or use the two dedicated Up and Down buttons.
Each option has its perks and downsides. Buttons are much more reliable during a workout for guaranteed action, whereas touch-only navigation with sweaty fingers while moving can be very frustrating. According to our reviewer, the touch bezel is "incredibly unreliable" even in everyday use; since its two buttons are only for selecting and backing out, the Galaxy Watch 5 is mainly touch-dependent.
On the other hand, the Forerunner's buttons tend to be a bit squishy and slow to press, so you'll mainly rely on the touchscreen outside of workouts. Still, we prefer having both options over just one.
Garmin Forerunner 265 vs. Samsung Galaxy Watch 5: Display
The Galaxy Watch 5 gives you more display space with a smaller case size thanks to the Forerunner 265's thicker bezel. But in terms of actual resolution, the AMOLED displays have very similar pixel-per-inch ratios regardless of which size you pick.
Both have touchscreens, though Samsung's "Super AMOLED" tech incorporates the touch sensors into the display rather than placing it on top, which it claims makes the screen brighter and less reflective.
We know the Galaxy Watch 5 can hit 1,000 nits, whereas we don't have a number for the Forerunner 265 — and it's probably a bit dimmer. It's unfortunate that the latter uses Gorilla Glass 3 instead of DX, which makes light reflection more noticeable. But in general, our reviewer found that it easily handled direct sunlight with "bright, dense text and vivid colors," so it's not a serious visual downgrade.
Of course, because the Galaxy Watch 5 has Sapphire Crystal protecting the display, it could withstand any possible scratches or cracks more ably than Garmin's display. Since it was released last summer, our Galaxy Watch 5 review unit has held up quite well to possible damage compared to the Galaxy Watch 4.
Garmin Forerunner 265 vs. Samsung Galaxy Watch 5: Hardware and battery life
Samsung and Garmin are in two entirely different leagues when it comes to performance, by design. Samsung needs a fast processor and plenty of RAM to handle Wear OS apps, while Garmin OS doesn't support third-party apps and uses an efficient processor to prolong battery life.
Generally speaking, the Galaxy Watch 5 is the best Android smartwatch because it has buttery-smooth navigation through apps with virtually no lag in any app. Also, because Samsung closely partners with Google, it gets the latest software updates like Wear OS 4 months (or even years) before any other watch besides the Pixel Watch.
By comparison, scrolling through Forerunner 265 widgets and menus is usually more methodical, whether you use buttons or scrolling. It's not necessarily slow, but it's definitely not anywhere as fast, either. Generally speaking, all you'll find on a Garmin watch is a bunch of health- and fitness-related widgets that you scroll through one by one.
Aside from a few tricks like quick text responses for Android phones, you just don't get the same smarts on a Garmin Forerunner that you would on a Galaxy Watch. Only the latter has a built-in mic and speaker for Google Assistant and voice calls, and support for a QWERTY keyboard so you can (slowly) type out an actual response on your wrist instead of relying on canned responses.
Swipe to scroll horizontally
| Category | Samsung Galaxy Watch 5 | Garmin Forerunner 265 |
| --- | --- | --- |
| Operating System | Wear OS 4 / One UI 5 Watch | Garmin OS |
| Processor | Samsung Exynos W920 | Unknown |
| RAM | 1.5GB | Unknown |
| Storage | 16GB | 8GB |
| Display | 1.19-inch (396 x 396) or 1.36-inch (450 x 450) AMOLED | 1.1-inch (360 x 360) or 1.3-inch (416 x 416) AMOLED |
| Connectivity | Bluetooth 5.2, Wi-Fi, NFC, GPS, GLONASS, GALILEO | Bluetooth, Wi-Fi, ANT+, NFC, GPS, GLONASS, GALILEO |
| Battery | 284mAh / 410mAh, up to 50 hours | Up to 15 days |
| Charging | 10W Qi wireless, about 90 minutes to 100% | USB-C, about 2 hours to 100% |
| Sensors | Accelerometer, Barometer, Gyro, Geomagnetic Sensor, Light Sensor, Samsung BioActive Sensor (Optical Heart Rate + Electrical Heart Signal + Bioelectrical Impedance Analysis), Temperature Sensor | Accelerometer, barometric altimeter, compass, gyroscope, heart rate monitor, SpO2, thermometer |
| Protection | 5ATM+IP68, MIL-STD-810H, Sapphire crystal | 5ATM, Gorilla Glass 3 |
| Navigation | 2 buttons, digital bezel, touchscreen | 5 buttons, touchscreen |
| Materials | Aluminum | Fiber-reinforced polymer |
| Colors | Boa Purple, Graphite, Pink Gold, Sapphire, Silver | Whitestone, Black, Aqua, Light Pink |
| Band size | 20mm | 22mm or 18mm |
| Measurements | 40.4 x 39.3 x 9.8mm*, 44.4 x 43.3 x 9.8mm* | 46.1 x 46.1 x 12.9mm; 41.7 x 41.7 x 12.9mm |
| Weight | 33g or 29g (without strap) | 49g or 39g |
The Garmin Forerunner 265 has half the storage, but 8GB is plenty to download a ton of music to stream on your wireless earbuds if you prefer to work out without a phone nearby. Whereas Samsung's 16GB will be taken up with a bunch of apps, meaning it needs the extra space more than Garmin does.
Both watches have Bluetooth, wi-fi downloads, tap-to-pay support, and GPS. Garmin also works with ANT+, a connectivity platform supported by a lot of fitness accessories like bike computers and heart rate monitors.
Only the Forerunner 265 supports more accurate tracking: it can use "All-Systems GNSS" to measure your progress with multiple satellite systems, or "Multi-Band GPS" to track you across both L1 and L5 GPS satellite frequencies. This makes your running or cycling data "extremely accurate," something we've tested thoroughly in our Garmin reviews. When running with a Samsung watch, we found that the post-run map "frequently breaks off at odd angles when something interferes with the signal," making it less reliable.
If Garmin has one slam-dunk advantage over Samsung, it's in battery life. With standard use, the Forerunner 265 will last a couple of weeks, give or take a day. Even with GPS tracking active, it'll last half the time that the Galaxy Watch 5 is rated to last in idle mode (50 hours).
Our Galaxy Watch 5 reviewer was deeply disappointed with the battery life; although it's longer on paper than most Android watches, it usually only lasted a day per charge and would sometimes die during sleep tracking. Compare that to the Forerunner 265, which can track your heart rate variance, blood oxygen, and hours of running and probably still have about 90% battery remaining by the next day.
Thankfully, the Galaxy Watch 5's 10W charging helps it recharge extremely quickly: you can typically get to 50% battery in less than 30 minutes, or up to full in a little over an hour.
Garmin's charging speed with its USB-C proprietary cable isn't quite as fast, but you won't need to recharge it as often. And you can typically get enough juice for a GPS-tracked workout in 10–15 minutes.
Garmin Forerunner 265 vs. Samsung Galaxy Watch 5: Sensors and software
The Garmin Forerunner 265 has all of the necessary sensors that most athletes need. The heart rate sensor is very accurate, it has both an accelerometer and gyroscope to properly track arm movements for gym exercises, and the Pulse Ox sensor combined with an altimeter can measure how well you're acclimating to higher elevations.
Both the Forerunner 265 and Galaxy Watch 5 are among the best smartwatches to measure blood oxygen saturation due to their health sensor accuracy, but Garmin takes the top spot because the battery can withstand all-day SpO2 measurements better than Samsung can.
Ultimately, Samsung has a clear lead in health monitoring. Both watches can track heart rate variance, but only Samsung can detect irregular heartbeat rhythm (AFib), both passively through the HRM and actively through the ECG sensor.
It can also measure your body composition with a Bioelectrical Impedance Analysis (BIA), checking your current fat and muscle percentages to gauge your bodily health. And its skin temperature sensor can be used for menstrual cycle tracking, whereas the Forerunner 265 thermometer doesn't have a user-specific purpose.
On the software side, Samsung Health has a wide range of sports apps. The main benefit of the Galaxy Watch 5 is that you can close your daily rings for steps and activity, which keeps you motivated. You can also find all kinds of great Android running apps with Wear OS versions you can access directly on the Galaxy Watch 5.
The upcoming One UI 5 Watch update will add running heart rate zones and GPX-based route workouts you can download to your watch, but GPX mapping was a Galaxy Watch 5 Pro exclusive, so we're uncertain if the base Galaxy Watch 5 will benefit from it. In general, Samsung Health hasn't seen much serious innovation in recent years.
By contrast, Garmin is still considered one of the best options for serious athletes, properly tracking and guiding your running effort before, during, and after runs or rides.
The Forerunner 265 gives you daily suggested workouts based on your Body Battery and sleep scores, as well as your current fatigue from past workouts. It also remembers your past week's training load to calculate your "Training Readiness," your long-term running results, and VO2 Max to estimate how long it'll take you to finish a race length like 10K or a marathon.
Both watches let you set a custom pace and have the watch tell you if you're sticking to that pace during a run. Garmin makes this option easier to find, though, and has its Garmin Coach training plan that helps you prepare to run a race at a certain pace over the course of three to four months, so those workouts appear on your wrist without any prep work from you.
We're just scratching the surface of what Garmin can do for running, without even getting into cycling or other sports. The main point is, Garmin's algorithm can remember your past efforts to properly gauge your current efforts. Whereas Samsung, it goes without saying, wins by any metric for non-fitness software.
Garmin Forerunner 265 vs. Samsung Galaxy Watch 5: Which should you buy?
The Galaxy Watch 5 is a better all-around watch at a more affordable price for Android phone owners. The UI is more manageable — even if we don't like the digital bezel — and the option to answer calls or speak to your assistant is a great option.
We might recommend waiting for the Galaxy Watch 6 since it's so close to release, but that also means you'll find its predecessor at a very reasonable price right now. But the Galaxy Watch 5 or 6 will give you a casual fitness experience, with a battery you can't necessarily count on for all-day tracking.
If you want a "smart" Garmin, you'd need to pick up the Garmin Venu 2 Plus, which at least gives you Bluetooth calls and a voice assistant — plus a snazzier steel bezel. Otherwise, you'll buy the Garmin Forerunner 265 if you care more about training and only care about seeing notifications on your wrist, rather than a bunch of apps.
It's an expensive device, but you do get running data and coaching that you'd normally have to pay $100/year to get. So as long as you're actually going to get out and run, the Forerunner 265 should be a tempting option, too. It's the best running watch out there, after all.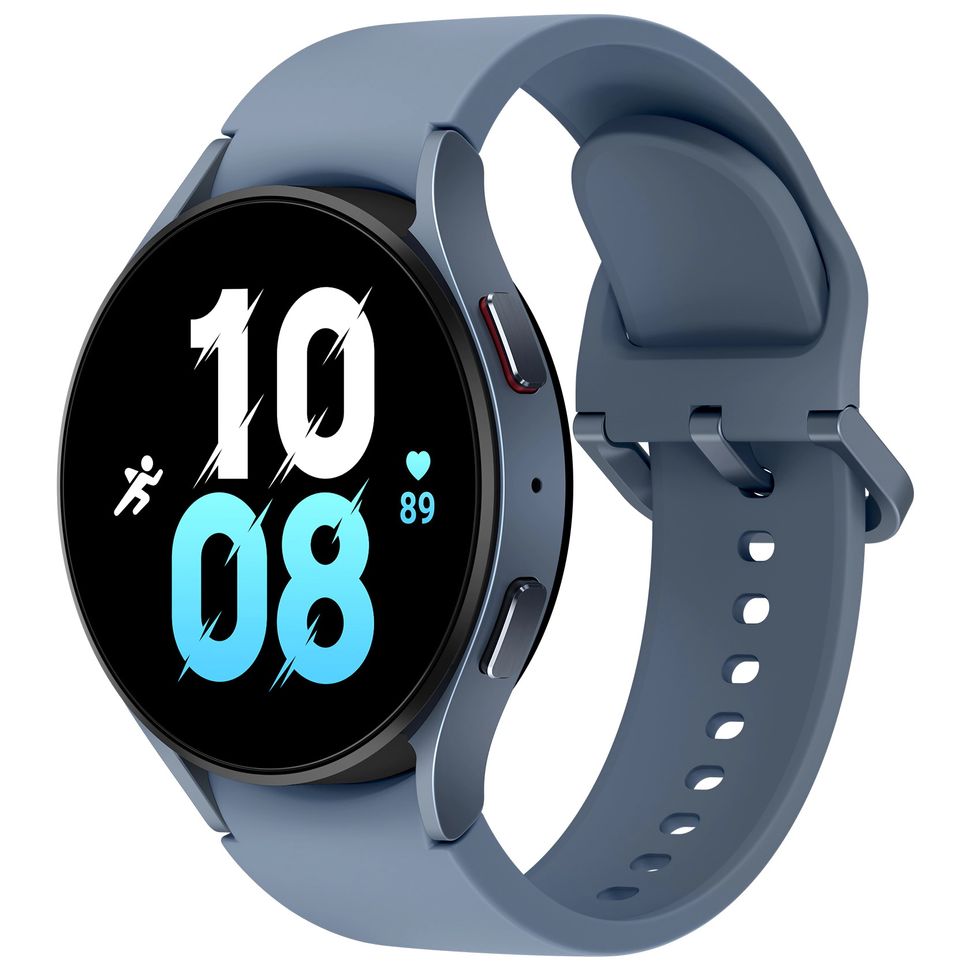 Choose the Galaxy Watch 5 for its impressive durability, comprehensive health sensors, and affordability. Skip it if you want more specialized fitness software or a more dependable battery.
Choose the Garmin Forerunner 265 if you care about training data, guided workouts, and battery life above all else. Skip it if you want a more traditional smartwatch with better phone integration.
Get the Android Central Newsletter
Instant access to breaking news, the hottest reviews, great deals and helpful tips.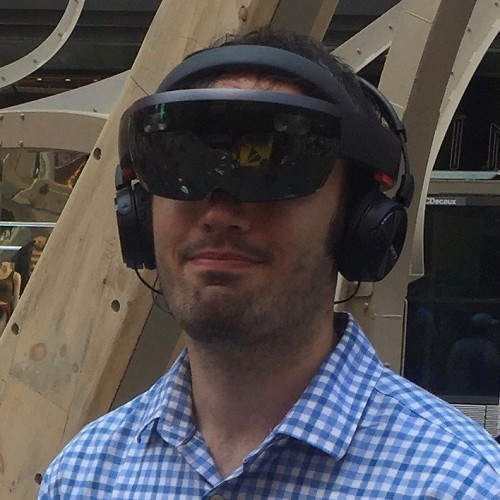 Senior Editor, VR/AR and fitness
Michael spent years freelancing on every tech topic under the sun before settling down on the real exciting stuff: virtual reality, fitness wearables, gaming, and how tech intersects with our world. He's a semi-reformed Apple-to-Android user who loves running, D&D, and Star Wars. Find him on Twitter at @Michael_L_Hicks.