Watch today's HTC event right here — live at noon EDT!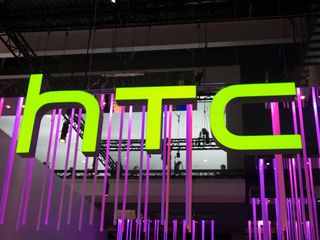 HTC is set to hold an event today where the company is expected to announce the HTC One A9. If you're unable to attend, fear not as we have you covered with the official stream for viewing, as well as coverage on the front page.
We're expecting the HTC One A9 to be mid-range, should previous rumors and leaked specifications be anything to go by. But don't let that force you to write off the smartphone before it's even announced. Here's the stream you'll need to tune into in four hours time to see what HTC has to announce:
Things kick off at 12 p.m. EST (5 p.m. BST), which gives you just under five hours to fetch popcorn from your local supermarket. And should you wish to chat with others about what we'll cover today:
As aforementioned, be sure to remain tuned to our feeds as we bring you the latest from the HTC event.
Not interested at all... Posted via the Android Central App

interested enough to comment here though.... Posted via the Android Central App

And read, wait for the announcememt. Posted via the Android Central App

I'm interested as far as the Android ecosystem. Things are better when HTC is doing well IMHO. Posted via the Android Central App from my LG G4

+1 Posted via the Android Central App

Yeah, I'm not really optimistic, especially regarding HTC's boastfulness of the A9 just recently.

Well what are they supposed to say? "Hey, here's a phone that's not bad, but also not the greatest. We're going to price it lower then all of the flagships are out there but probably not as low as you want us to price it. Also, the specs are pretty good for a midrange device but not really good at all if this was a flagship device. Which it's not. Thanks for listening." Posted via the Android Central App

That's change we can believe in. Posted via the Android Central App

They can say it in a different way. They can't keep comparing it to an iPhone (or can they?)

I should be asleep Posted via the Android Central App

:-) Posted via the Android Central App

Get ready for the most hated and worst reviewed phone in history. Too bad there will be an endless stream of HTC hate comments on every article about the A9. I shall tune in though to at least see what it has to offer. Posted via the Android Central App

I think the OnePlus Two is hated more than the A9, honestly. That said, HTC's recent statement that the A9 will be "better than the iPhone" reeks of the same crap that OnePlus said about the OPT ("2016 flagship killer). Don't get me wrong. I am rooting for HTC and really want to see them pull-through. But not with this type of management.

Idk how you're better than a completely different type of smartphone but ya know. Posted via the Android Central App

It's more like "a great iPhone alternative", but even that makes no sense. Here lies the "2016 Flagship Killer". It got slayed by 2015 flagships like the LG G4 being used to post this.

I hope HTC has a surprise in there along with the A9. Seems like they are are making a lot of hype around what everyone is calling a "mid-range" device. Posted via the Android Central App

That's what I dare think, too. Cant imagine a company that is already in the red zone hold an event whose only heat and glam would be a mid-range phone.

Probably finally announce their Android Wear too. Posted via the Android Central App

+1 Posted via the Android Central App

Somewhat interested. General question though. How is HTC with updates and how is the ROM community for it?

HTC is one of the best supported for ROMS and updates as far as I have seen from the M7 and M8 that I own. The lower end phones not so much. My son has a Desire 610 that I was able to s-off and root, but I havent seen any ROM for it and he is stuck on kit kat.

Their support has been pretty good for their flagships since the M7. Others, pretty meh.

Yes, HTC has been doing better. Unfortunately they lost me as a customer with the Rezound. Great phone, but they only put out one update, then abandoned the phone. They refused to even give one update to Sense even though they had updates available. Sorry this is totally unacceptable for a flagship phone. They did have a great opportunity with the M9, but the phone is so big with such a small screen. Front speakers are nice, but I personally would never trade screen size for front speakers. Considering the sales of the M9, I must not be alone.

is this where they show the new iPhone clone thats been leaked ?

Troll lol Posted via the Android Central App

Maybe we'll get the fabled HTC watch too? Surely there's more to this than just the A9. I mean, there's nothing wrong with a mid range device, it's just not typically something you hold and event for. Maybe something Vive related too? Posted via the Android Central App

HT Hoo? No one seems to know the rumoured specs in the forums. I am interested if it's a good alternative to the Moto G. I know there are others. HTC's don't seem to allocate much app space in their lower end devices, that's all I've picked up. That would worry me and it won't be on a spec sheet.

ummm I'm not excited at all but I'd like to see what they will offer. Most likely something similar to the M7,M8, and M9. if that's the case then I give up hope on HTC.

Forgot HTC even had anything going on in its life.. Posted via the Android Central App

I really am pulling for HTC. The first Android phone I owned was the Droid Incredible. So I still have an interest in the company doing well. But they seem to have lost their way. At one point the company made some really great phones with mainstream appeal. But questionable decisions and financial strife plus lowered customer satisfaction is what, IMHO, lead them to the troubled state they are in as a brand. I've seen the alleged specs and it looks like a very good product. I'll tune into the reveal and see what comes from them. But I really want this to work for them, because the Android platform needs as many OEMs doing well for the good of the platform. Posted From my Verizon Galaxy Note Edge via the Android Central App... And Don't Eat The Yellow Snow!

Thing is, by most accounts HTC's hardware and software are better than they've ever been. Aside from the camera I guess. Their problem has been 'mind share'. Your average person these days walks into a carrier store and either goes straight to the iPhones, or straight to the Samsungs. Everyone else is fighting over scraps from the table. Honestly, I think the media attention paid to the Apple vs Samsung trial(s) worked out really well for Samsung, whatever damages they ended up paying Apple was well worth it. It really cemented Samsung in people's minds as the main alternative to Apple. Posted via the Android Central App

Still a fan of HTC! I'll be watching

Me too since the famed and legendary HTC HD2 and One M7 but they have got to fix their biggest issue which has been year after year of camera letdowns. Their good at hardware although this iPhone look alike is really baffling to me. Hope they surprise us today. Posted via the Android Central App

An announcement event like this seems to be a bit much for a mid range stinker. Hopefully they have more up their sleeve. Posted via the Android Central App

I don't understand this thinking. Apple makes a HUGE deal over basically "midrange" specs every single year.

Maybe they will surprise everyone and relaunch the OG Evo w/ new hardware. I would shit my pants and then promptly run out to buy one. Posted via the Android Central App

What's my line again oh yeah, "This is my favorite HTC phone yet." Come on man. At least sell me on the idea that you believe it.lol Posted via the Android Central App

I just watched a live video of the HTC One A9. HTC has definitely stepped it up and made so big promises. You can unlock your boot loader without voiding your warranty. And they say the A9 will get every update within 15 days of the Nexus devices. WHAT! They have me amped. The phone is up for pre-order now and will be available the first week of November. Posted via the Android Central App

Why did HTC hire a couple of white actors to present this in an empty stadium? This screams market research and is kind of insulting. Posted via the Android Central App

Why is it insulting to you? Is it a racial thing? If you were paying attention for more than 2 minutes you'd know that the nerd with the glasses is... one of the designers of the phone. You'd know because he told you. The other guy, who looks like he's some business executive trying to get everybody hyped up about his company's product, is... Jason Mackenzie, one of HTC's top executives. No racist market research here. Probably just saving some money by having your employees, who you already pay a salary to, present the product. Posted via the Android Central App

BANG!!!!!!!!! thud......... Wow that was disappointing. Looks like the M8 will be my last HTC. The next M series phone can't come soon enough.

Seems like another great phone, but I think I'd settle with the Nexus 5x for one reason, price! I'm pretty sure the international price for this phone won't be very forgiving. Comparing the two phones, and also the Galaxy S6, http://versus.com/en/htc-one-a9-vs-google-nexus-5x-vs-samsung-galaxy-s6 , the Galaxy S6 may have the most power and that is why I it is what I compared the phone to, but it is also much pricier, especially compared to the Nexus 5x. I guess it is just that the Nexus 5x is the best bang-for-buck phone as of now, but I won't think twice to rather choose the One A9 if the price won't be that much higher.
Android Central Newsletter
Get the best of Android Central in in your inbox, every day!
Thank you for signing up to Android Central. You will receive a verification email shortly.
There was a problem. Please refresh the page and try again.