Since the EU is finally fixing USB-C, the rest of the world can relax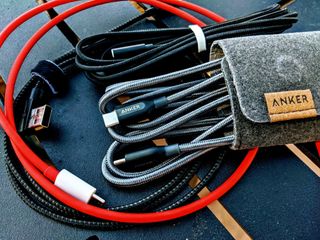 (Image credit: Ara Wagoner / Android Central)
The European Union plans to make USB-C connectors the standard charging port for all smartphones, tablets, and other electronic devices. Its proposal would come into effect in 2024, assuming the European Parliament approves it; at that point, manufacturers would then have to adopt USB-C to sell their products in the European market of 30 countries.
Experts say that this decision could immediately impact the global market, whether or not other countries follow suit and mandate a USB-C standard. If everything goes as planned, manufacturers will develop products for international markets that follow EU guidelines. In time, they say, the decision will help eliminate e-waste and prove "dramatically more convenient for consumers."
"Chargers power all our most essential electronic devices. With more and more devices, more and more chargers are sold that are not interchangeable or not necessary. We are putting an end to that," Thierry Breton, the EU's internal market commissioner, said last week.
The move would let consumers decide if they want to buy new devices with or without a charger, which means you will be able to take advantage of buying the best USB-C cables.
It is the logical time to make this change
Apple has argued that making USB-C the standard would harm innovation.
In a statement to the press, Apple said that it will "remain concerned that strict regulation mandating just one type of connector stifles innovation rather than encouraging it, which in turn will harm consumers in Europe and around the world."
Anshel Sag, a senior analyst at Moor Insights & Strategy, argues this is not the case.
"Absolutely not. Apple is the only one that doesn't have it so naturally so they would say that. I don't expect anyone will create a new connector any time soon," he says.
The change would drastically affect Apple, which currently uses its proprietary Lightning charging port for iPhones. The company has used the charging port on every iPhone since 2012, but several of its other devices use USB-C, including the iPad Pro, MacBook Pro, MacBook Air, and iPad Air. For comparison, almost all Android devices use USB-C charging ports.
Sag notes that now is the logical time to make this change. In the past, consumers would have had to buy new chargers for everything. Now, many of Apple's products already have USB-C cables and chargers, simplifying their charging setups.
"[Consumers] would also have a much broader array of choices when it comes to cables and charger opportunities. This means cheaper and better cables," he says. "Standard charging means everyone can share the same chargers and people aren't left stranded without power."
Sag suggests that the European Union's actions won't require other countries to follow suit unless they choose to, because the move will "force nearly every manufacturer to move in that direction if they want a piece of the EU market." And so far, he says that includes nearly every manufacturer.
Neil Shah, vice president of research at Counterpoint Research, agrees with Sag and notes that the final decision will set a precedent "which will anyways force manufacturers to implement for global models as well."
"So other countries don't have to follow the way unless they have bigger buying power and it affects them in a big way," he says.
Shah also notes that while Apple may feel this will stifle competition, it would be the opposite.
"USB Type-C is a very capable industry standard and as a result, it fosters more interoperability while lowering the costs because of the sheer scale it can offer across billions of devices sold every year," he says.
All accessories will be available to Android users, even Apple-exclusives
Sag explains that there are so many more accessories available to Android users because of USB-C.
"However, some accessories choose Apple first because of the size of the ecosystem and simplicity of its lineup," he says.
Shah notes that USB-C sees almost 75-80% penetration across the global smartphone market.
"Even the peripherals, accessories for other IoT devices have been adopting Type-C as a defacto port for the new designs," he says.
Bryan Ma, vice president of device research at International Data Corporation, explains in an interview that proprietary connectors have helped device vendors with "ecosystem stickiness," because users might not want to abandon the accessories they have already spent money on.
And this was the case in the PC industry, he adds:
But USB is just the connector; will it work with every device across the board?
While USB-C is found in devices across the board, from laptops to hard drives to smartphones, not every USB-C charger will offer the same charging speed and function.
USB is the industry-standard connector that transmits data and power in a single cable. But within the USB, different ports allow for different charging capabilities. These variants include micro USB, mini USB, Type A, and Type C. Type C, also known as USB-C, is designed to deliver power to charge devices like laptops and smartphones.
All USB-C ports are the same size and shape, but different generations of ports allow for different speeds of data and charging. USB-C cables and ports can be labeled as USB 3.2 Gen 1 or Gen 2, for example, and a newer generation usually means it's a faster port. But an emerging port variant is starting to be seen in 2021, which is USB 4.
More importantly, USB-C supports Thunderbolt 3 and 4 (which is emerging recently), which allows for speedier charging speeds while reducing power consumption. This also means you only need one cable for charging and transferring information. It's also worth noting that not all USB-C supports Thunderbolt, but that's okay because of USB 4.
Ma says that this will be a challenge to know what the underlying interface will be, but that is more about data transfer rates rather than charging.
Sag agrees with Ma, adding that in the past we've seen other versions of technology like Qualcomm's Quick Charge. According to the Commission, there is the proposal to have a charging technology that would be compatible with all Type-C chargers. This would be very similar to Qualcomm's Quick-Charge technology, which was created as a standard and ready-made solution to be adaptable with USB-C to charge phones faster.
With Quick Charge, Qualcomm set out to create a fast charging standard that phone makers could leverage with little to no effort of their own. While the standard was one of the first to hit 18W, it has plateaued in recent years as manufactures rolled out their own solutions that go up to 65W and 120W (with the Xiaomi 11T Pro).
"However capabilities of USB 4 using Type-C continue to make these things unnecessary with continued new capabilities and features," Sag says.
Will standardizing USB-C actually reduce e-waste?
The EU's announcement also means the possibility of reducing e-waste by encouraging consumers to use their existing chargers when buying new devices. According to the Commission, over 11,000 tonnes of chargers are wasted every single year from incompatibility problems.
Shah explains that this element of the shift to USB-C will prove beneficial for many manufacturers.
"Many manufacturers will stop shipping the power adaptor, which alone will reduce millions of tonnes of plastics, reduce packaging, and thereby carbon footprint. Also, having a common 75 Watt charger in your home, which can fast-charge phones, tablets, or even your laptop will further reduce the need of having multiple chargers in your home," he says.
But while Sag believes this will be a positive step in reducing e-waste, it will take time.
"Initially, [it won't help reduce e-waste], but long-term, yes, I believe it will. We need more sustainability across the industry," he says.
Get the Android Central Newsletter
Instant access to breaking news, the hottest reviews, great deals and helpful tips.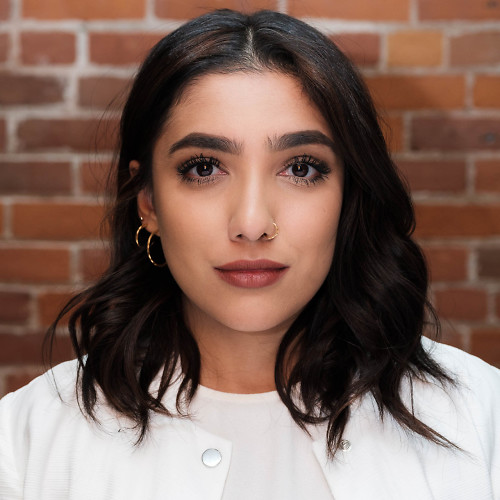 Shruti Shekar is Android Central's managing editor. She was born in India, brought up in Singapore, but now lives in Toronto and couldn't be happier. She started her journalism career as a political reporter in Ottawa, Canada's capital, and then made her foray into tech journalism at MobileSyrup and most recently at Yahoo Finance Canada. When work isn't on her mind, she loves working out, reading thrillers, watching the Raptors, and planning what she's going to eat the next day.