US Cellular's HTC Merge gets its Gingerbread update [Updated]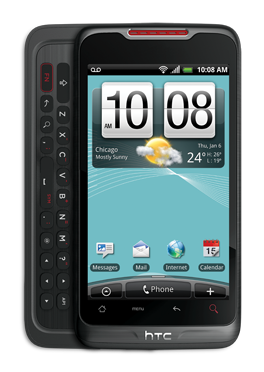 There's some poetic justice in that the HTC Merge -- US Cellular's version, anyway -- is getting its Android 2.3 update when you consider that the phone nearly died on the Verizon vine. But Gingerbread it now has, at least for you folks on the beloved regional carrier.
You're getting Android 2.3.4 (build 3.05.573.1), and with it all the updates and improvements that some of the most high-profile phones of the past nine months or so don't even have. Well done, USCC!
Update: There have been some issues with the download link for the Merge update, and US Cellular says they are working closely with HTC to rectify the situation on their Facebook page. If you have experienced and issues, know that they are being worked on and USCC will let everyone know when things are back on track.
Download: Gingerbread for USCC HTC Merge; via US Cellular (opens in new tab)
So is the T-Bolt officially the last phone to get Gingerbread?

HTC's double-checking....just to be sure.

Sheesh. Thunderbolt owners sure are a whiny bunch. Every single announcement of any other phone getting 2.3.X brings Thunderbolt owners out of the woodwork to complain about why they haven't gotten it yet. All of you just need to relax already & be glad that HTC/Verizon are taking their time with it. I can't even think of a single non-Nexus phone which got Gingerbread OTA that hasn't had A LOT of problems caused by it.

The EVO is still on Gingerbread 2.3.3. We ever going to get 2.3.4? Probably not. GRUMBLE...

Oh, Merge-goo. You've done it again.

US Cellular is a nation wide provider by the way and not just regional. Thanks.
Android Central Newsletter
Get the best of Android Central in in your inbox, every day!
Thank you for signing up to Android Central. You will receive a verification email shortly.
There was a problem. Please refresh the page and try again.