Two years on, the original Huawei Watch is still one of the best Android wearables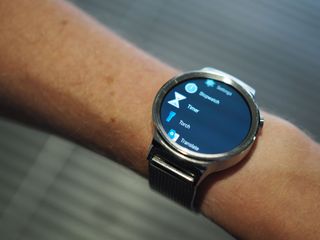 Android Wear is kind of all over the place right now. All the watches released in the past few months have either been ridiculously huge — hi there LG Watch Sport and Huawei Watch 2 — or underwhelming for other reasons — sup LG Watch Style, with sub-24-hour battery life. Even outside of the Android Wear world, the smartwatches of 2017 seem dead set on pushing superfluous features like LTE connectivity at the cost of aesthetics — whaddup Samsung Gear S3. And maybe I'm just weird, but the first thing I want from a watch is for it to look good. The functionality I seek from a wrist computer is relatively basic — show me notifications and keep the cruft to a minimum.
You'd think that wouldn't be too much to ask. And yet it's been surprisingly difficult to find a modern watch that delivers on those basic requirements, without complicating things too much.
For that reason, I've found myself turning to the previous generation of wearables as they're updated to the new Android Wear 2.0, and my current favorite is a device I've used on and off for the past couple of years — the original Huawei Watch.
The primary reason I'm using the OG Huawei Watch right now, as opposed to anything more recent, is the way it looks. The model I'm using is the silver variant with a metal strap, and despite its lack of ambient light sensor, this thing looks better than just about any other smartwatch — with the possible exception of the Apple Watch, if that's your thing.
The appearance of the first-gen Huawei Watch hasn't changed since we reviewed it way back in September 2015. It's admittedly chunky, but the appearance of the device isn't completely entirely removed from that of a fashion watch. The strap doesn't fasten quite as effortlessly as Apple's milanese loop, but it's close. And it's aged better than the relatively cheap leather paired with other Huawei Watch variants.
Battery life, too, has held up well. I haven't used the Huawei Watch ever single day for the past two years, but still, it's still able to get me through a full day of notification wrangling, music shortcutting and call rejecting with around 50 percent in the tank by the day's end. There's been no change — either positive or negative — with the Android Wear 2.0 update.
The same goes for the display, which in a world of Huawei Watch 2s and LG Watch Sports which can adjust their brightness on the fly, stands out as a minor inconvenience. I still need to set the brightness level of my Huawei Watch manually whenever I go inside. And that means I'm constantly bouncing between not being able to see it in daylight, and having to scramble to dim the brightness level in darker settings.
I'm also aware of at least two friends who've experienced significant display burn-in after using the same watch face on their Huawei Watch for the past year or so. (That's where parts of the watch face appear to be inked permanently into the panel.) That's not unexpected for an OLED panel, but something to watch out for as the device ages. And another long-running annoyance: I've been continually vexed by the watch's frustrating charging dock — which loves to slip free from its contact pins — and the physical button, which feels decidedly squishy on my unit.
All of these are hardware quirks which aren't going to disappear anytime soon. But the Huawei Watch's software has changed significantly over the past couple of months, as the Android Wear 2.0 update has been rolled out. It's now easier to hop between watch faces with a quick swipe. The circular app drawer is immediately accessible behind a press of the hardware key — and like Wear 2.0's notifications, this part of the UI is now better suited to a circular display.
Notifications themselves are a bit of a mixed bag. If you're used to the ease with which you could dismiss or read alerts on a Tizen watch or Android Wear 1.x device, you'll find a few more taps and swipes are required to drill down and deal with emails, instant messages, calls and other notifications. Nevertheless, the whole UI seems more at home on the Huawei Watch's circular screen, which is something you couldn't say about the preloaded software back in 2015.
The other big change in Wear 2.0 is the ability to — independently — run apps directly on the watch itself. There's a Play Store app on the watch, and the device now functions like any other Android gadget, with your Google accounts and other data being copied across during setup.
I'm not big on running apps on my watch, for one pretty simple reason — if a task takes me more than a few seconds to execute, I'm just going to pull out my phone anyway. And so I haven't gone into great depth with on-watch apps. I've dabbled in Google Assistant, and Google's AI seems to have stepped up its game significantly since it first debuted on Wear, with speech recognition being one notable area of improvement.
Nevertheless, no amount of software can eliminate the social stigma of talking into your wrist, and so I've also appreciated the move towards on an on-watch keyboard in Android Wear 2.0. Ironically, this works better on the older Huawei Watch compared to the newer one, due to the larger screen, and I've found it fits the bill when I need a quick, convenient way to fire off a reply without reaching for my phone.
I'm still not using the Huawei Watch to anywhere near its full potential. But given that newer watches are building out functionality that I, and many others, simply don't want or need, I'm happy to use and recommend it even two years on from its initial debut. The lack of automatic brightness is a downer. I'm moderately) disappointed that there's no NFC for Android Pay. But on a day-to-day basis, it's hard to argue with the basic "meat and potatoes" experience offered by the Huawei Watch.
Meaningful progress in the smartwatch space may have stalled, but at least we still have attractive, capable Android wearables like the "Huatch" that do a great job of putting notifications on your wrist.
Get the Android Central Newsletter
Instant access to breaking news, the hottest reviews, great deals and helpful tips.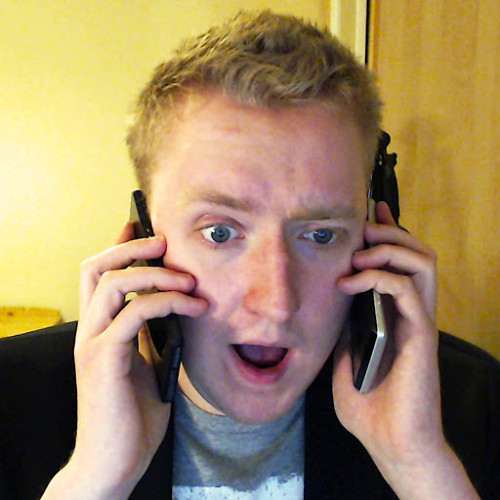 Alex was with Android Central for over a decade, producing written and video content for the site, and served as global Executive Editor from 2016 to 2022.