Top 15 Android Q features you need to know about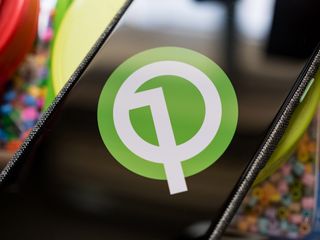 The first developer preview of Android Q is now available for the Pixels, serving up an early look at the new features and changes coming to Android later in the year. There's little to no change on the UI front, but Google is rolling out a slew of new features, including granular options for location sharing, a theming engine, screen recording,
Better privacy controls
Privacy is a key area of focus with Android Q, with Google offering new app permissions that give you more control over the amount of information you share with apps. For instance, apps now need explicit permission to track your location in the background.
With features like runtime permissions, you can only allow access to location when an app is running, limiting the amount of information that particular app can gather in the background. The ability to lock down location access is a welcome change, and is one of several privacy features that are coming to Android Q.
You'll also be able to control apps' access to photos, videos, and audio files using the new runtime permissions.
You'll have to wait for system-wide dark mode ...
Android Q was meant to offer a system-wide dark mode, but there's no mention of the feature in the first beta build. The only way to get dark mode right now is if you had Night Mode enabled in Pie before installing the Android Q beta build.
There are a few workarounds, though, as discovered by XDA-Developers: turning on battery saver automatically switches the interface over to dark mode, and there's also a way to manually toggle the mode via ADB. This requires connecting your Pixel to your PC. Once you've done so, open up PowerShell and key in the following command to toggle dark mode manually:
Enable Dark Mode: adb shell settings put secure ui_night_mode 2
Disable Dark Mode: adb shell settings put secure ui_night_mode 1
It's likely Google removed all references to the feature as it's still in development. Here's to hoping that Google will enable dark mode in the coming builds of Android Q.
... But accent colors and themes are finally live
Although there's no dark mode yet, you do get the option of changing accent colors on Android Q. To do so, you'll have to enable developer settings: go to Settings -> About phone, and hit the Build number seven times. Enter your PIN or password to enable the option.
Then navigate to Settings -> System -> Developer options and scroll down to the bottom of the page. you'll see the theming options, with the ability to change accent colors, headline/body font, and icons.
The accent colors are limited to three options for now: black, green, and purple, with the default system option being blue. You also get the ability to change the icons from the system default circle to teardrop, squircle, or rounded rectangle, and the font to Noto Serif. It's not the most elaborate theming engine available on Android by any means, but it's a decent start.
Native screen recording is here
Native screen recording is a feature that has been requested for years now, and with Android Q we're finally making some headway. You'll have to head into the developer options to enable it, but the feature itself works just as you'd imagine, giving you the ability to record the screen as well as a voiceover.
To enable it, go to Settings -> System -> Developer options and scroll down to the Feature flags setting in the Debugging sub-menu. Toggle settings_screenrecord_long_press to on, and you'll be able to record the screen. To launch the feature, hold the power button to pull up the menu, and long press the screenshot button.
This opens a dialog box with options for recording audio and showing on-screen taps, and a button that says Start Recording. Hit that and you're ready to go. As with the theming engine, it's likely Google will add an easier way to enable the feature in upcoming builds.
There's also a native desktop mode
Android Q will switch to a desktop mode when you connect your phone to an external monitor. You'll be able to use freefrom multi-windows to open and move apps anywhere on the screen, and the interface itself looks like a scaled version of what you'd find on the Pixel, with a nav bar at the bottom and status bar at the top.
The desktop mode is barebones when seen next to what Samsung DeX offers, but given that this is the first beta, we'll possibly see more features added in the coming builds. If you're interested in trying it out, head on over to XDA to see how you can get started.
Right settings at the right time
Ever ran into a situation where your Wi-Fi network conked off while browsing? With Android Q, you'll see a floating settings UI pane that can be automatically triggered by apps. For instance, if Chrome detects that the Wi-Fi network doesn't have connectivity, it'll show a settings window with options for Wi-Fi, mobile data, and airplane mode. The feature is designed to make it easier to change settings without leaving an app.
App info page now shows more information
The app info page has been redesigned in Android Q, and you can now see the amount of notifications a particular app gets, along with the notification channel. The page also splits the data consumed by an app both on cellular and Wi-Fi, and there's a new icon to open the app in addition to those for force stop and uninstall.
Sharing Shortcuts lets you easily share content
Android's sharing menu isn't the fastest, and with Android Q it is getting an overhaul. Sharing Shortcuts lets you quickly jump into another app to share content, with the share menu now loading instantly. It's an evolution of how App Shortcuts worked in Pie, and should make it that much easier to share content. From Google:
The notification shade is getting smarter
If you're like me and get inundated with notifications, it's hard to keep on top of the latest alerts. With Android Q, Google is adding a "Notification Bell" that adds a small bell icon next to the most recent notification, giving you a quick visual indicator of what needs your attention first. The icon only lasts for 30 seconds, but if you get a flurry of notifications it's an easy way to pinpoint the most recent one.
Android Q is also changing how notifications can be dismissed. You could swipe notifications to either side of the screen to dismiss them in the past, but now only a swipe to the right will dismiss them — a swipe to the left pulls up notification actions instead. Finally, you'll now see an estimated battery life indicator in the quick settings pane.
Easy Wi-Fi sharing with QR codes
With Android Q, you'll be able to easily share your Wi-Fi details via a QR code. When you select a network name to view more details about the connection, you'll see an option to share the Wi-Fi details using a QR code. You'll have to authenticate using a PIN or your biometrics, following which you'll see a QR code on the screen that lets other devices connect to your Wi-Fi network.
While this is the first time we're seeing the feature on the Pixel, Chinese manufacturers have offered a similar feature for some time now. MIUI had a Wi-Fi share feature that relied on QR codes all the way back in 2014, and it's great that Google is now rolling out the same natively.
Alongside easier sharing options, Android Q also lets you randomize the MAC address of your device. You now have the option to toggle between broadcasting your device's MAC address or a random one by going into the Wi-Fi network details menu.
Third-party apps will offer better bokeh effects
Android Q is adding support for a new file format that will allow third-party apps to offer better depth effects. The Dynamic Depth format consists of a JPEG file, XMP metadata related to depth related elements, and a depth and confidence map all in a single file.
The additional information lets apps provide specialized blur and bokeh options, with Google noting that it can also lead to 3D images and new AR use cases. Google is making Dynamic Depth an open format, and is working with manufacturers to make the feature more accessible across a range of devices.
AOD now shows currently playing music
Always On Display is getting a few tweaks with Android Q. The battery indicator is now located at the top right of the display instead of the bottom, and you'll be able to see currently playing music.
New modes for foldable phones
With the Galaxy Fold and Huawei Mate X ushering in foldable phones, Android Q is getting native support for multi-screen form factors. Apps will be able to seamlessly switch modes, and you'll be able to use two apps side-by-side when in tablet mode.
Dual SIM Dual Standby is here
Google has offered eSIM support on the Pixels for a few years, but you couldn't use the eSIM and the physical SIM at the same time. It looks like that's changing with Android Q, with the Pixel 3 now offering Dual SIM, Dual Standby compatibility. That means you can use the eSIM and physical SIM in a dual SIM configuration, but only one can be in active use.
Screenshots have rounded edges and notches
I don't know what Google is thinking here, but it's bound to be frustrating if this is the final implementation. For what it's worth, the multitasking window also shows app cards with rounded corners.
Plenty more to come
That's just a very early look at some of the new features coming to Android Q. The beta itself is relatively stable, considering it is the first dev build. I had a few glitches when accessing the overview pane and switching between apps, and if you're interested in trying it out on your daily driver, I'd recommend holding off at least until the next beta build arrives.
There will be six Android Q betas, with the stable public release scheduled for sometime in Q3. Google opened up the beta program to seven third-party devices last year, and it looks like we'll see even more devices added to the list this time around. There's no confirmation of when that will start rolling out, but if last year is any indication, Google will make the announcement at I/O 2019 in a few months' time.
Did you already install Android Q on your Pixel? What new feature are you liking the most?
Harish Jonnalagadda is a Senior Editor overseeing Asia at Android Central. He leads the site's coverage of Chinese phone brands, contributing to reviews, features, and buying guides. He also writes about storage servers, audio products, and the semiconductor industry. Contact him on Twitter at @chunkynerd.
I have a dark notification panel, dark settings menu, and now all my notifications come in a black background. Not really sure how to get it back to white. I can change the accent colors but not the black background

Connect your phone to your PC and follow the instructions on XDA to run the adb commands that will turn it off.

If you had it on Dark when you updated, it's stuck on dark. Not sure if there is a fix for this yet.

Doesn't anyone else think this is crazy?

So a ton of catch up features OEMs have had for upwards of 5+ years?

How did u get that big q?

There's a feature flag that let's a part of your wallpaper show on the AOD

Seriously Alphabet, wtf is so hard about getting Dark mode working? My Nexus 6P's Google app/google news thing goes into Dark mode for me during the day, and light mode at night. No options to set it. Why is this so difficult for you people? #SMH

The surprising thing is, it's available for Pixel 1st Gen. I didn't expect that....

My Now Playing is no longer working on the AOD

Not having the System-Wide Dark theme (which fortunately has been turned black instead of ugly rat grey) makes sense because the theme will also apply to Google apps (and likely any 3rd party apps that adopt the theming API that Google will likely release to free developers from needing to bother with themes) but those Google apps will need to be updated with the theming APIs first. And they haven't been.
So the people who got Dark Mode already are seeing things like Google Photos completely broken with the background black but all the UI elements on top of it still showing white. However, I do hope this is something Google works HARD on and has ready for release. Because if Google's theme engine ends up being as powerful as it promises to be...one of the biggest reasons why I hate stock Android will be gone.

Now playing in sporadic in AOD. Can't switch carrier signals with Fi, states that dialer is not compatible.

Accent colors and themes and screen recording I already have on the U12+, as well as dynamic depth control.
The screen recording seems a bit of a cludge. HTC made it a nav bar choice, and it records voice from the mics simultaneously.
However, the desktop mode is something I would love, and I've cast a jealous eye at DEX more than a few times.
WHY would you want the notch in your screenshots... especially the Pixel's gigantic one?
Music info on the AOD is nice. Mine just has a music icon to tell me I'm playing music... duh!
I miss the 3D photos on the old M8. Nobody paid them much attention, but some of them were good enough to make people want to buy that phone for that feature.

I didn't need to know about any of those.

Yawn. These updates are boring. Don't see the big draw in getting these so quick. I'd rather have a feature complete phone.

Screen recording works well when I have tried it out. Not only does it show music playing on AOD but anything you cast as well. I have found Q really stable so far and my battery life is better than on Pie. I found my battery really drained on Pie, no matter what I did. Only a few apps have crashed so far. MBNA wouldn't authorise my device and freeprints and free photobooks apps don't work. I can't select photos from the gallery. I turned on dark mode with ADB. What that has broken is the writing in white menus in certain apps. Like screen recording popup and menus in the Google photos app. But all in all I am pleased with the beta and it is stable.

Well played Google. Release Q right after release if the S10's to change the news cycle
Android Central Newsletter
Get the best of Android Central in in your inbox, every day!
Thank you for signing up to Android Central. You will receive a verification email shortly.
There was a problem. Please refresh the page and try again.