TiVo announces Google Assistant, Alexa, and IFTTT support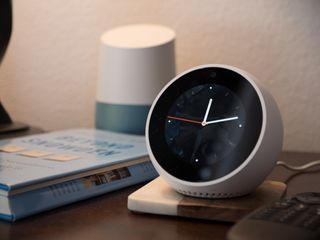 CES 2018 has been home to a ton of different announcements, but one trend that's been more prevalent than ever is the integration of virtual assistants in a variety of smart home gadgets. TiVo is one of the companies following this trend, and over the coming months, it'll be rolling out support for Google Assistant, Amazon Alexa, and IFTTT.
TiVo will launch a Google Assistant app and Amazon Alexa skill in a few months' time that allows you to use your voice for controlling all of your media playback, but before these are released, you'll still be able to talk to your Echo or Google Home speaker and control your TiVo box using IFTTT Applets.
This will require a bit more handiwork on your end to get everything set up the way you like it, but with enough tinkering, you'll be able to use IFTTT to automatically skip commercials without having to raise a finger, pause whatever it is you're watching when your smart doorbell rings, and dim your smart lights and launch Netflix with a custom phrase.
Exact release dates for any of this have yet to be announced, but once they are, we'll be sure to let you know.
Google Assistant is coming to Dish Network this year
Joe Maring was a Senior Editor for Android Central between 2017 and 2021. You can reach him on Twitter at @JoeMaring1.
Hey! This one's actually potentially useful! Instead of a dozen button presses just say "yo Googs, record the next episode of Firefly". Now, if I only had a TiVo box...

I'm guessing this only applies to Bolts and not Premieres and Roamios? Also, this seems redundant with the new TiVo Bolt Vox. Not sure I see the point.

You can get the new UI that does all the voice etc on the roamios.
So I don't see why this shouldn't work with them.

I gave up on Pay TV long ago. TiVo has been amazing. I got a little Romio OTA box and it gets all of the same updates that the Bolt boxes do. At some point when broadcasters switch to 4k, then I will upgrade. But, TiVo is awesome.
Android Central Newsletter
Thank you for signing up to Android Central. You will receive a verification email shortly.
There was a problem. Please refresh the page and try again.